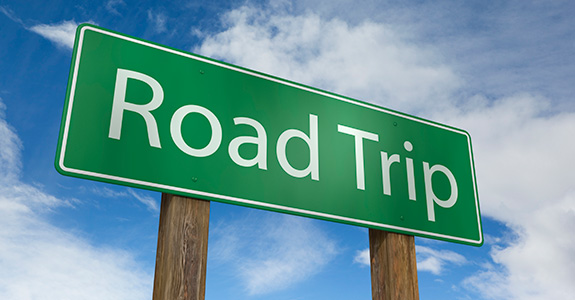 Planning a trip around an idea
When planning a trip I like to focus on an idea or message based on the places we are going and the sights we'll see. Themes are a great way to connect an entire itinerary to what your kids are learning in school, or to general ideas in everyday life. It's important to make sure that your theme is age appropriate so everyone gets the most out of each trip.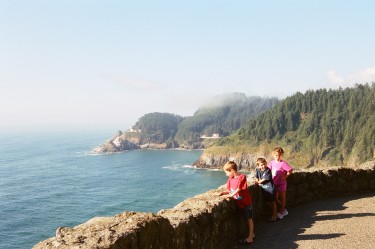 Our very first road trip took place when my kids were 4, 6, and 7. We decided to start in the Pacific Northwest (Washington and Oregon) and to make our theme all about nature—something my kids could easily understand. In Washington, we visited Mt. St. Helens and learned about volcanoes. We drove through forests of fir trees and talked about how lumber is used to build homes. The Oregon dunes, Crater Lake and especially the Bennington Dam on the Columbia River all served as great places to learn about nature.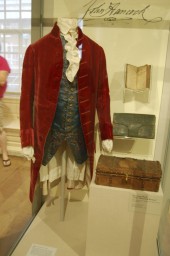 As the kids got older and we moved further east, our themes became more sophisticated starting with cowboys and Indians to Louis and Clark, and eventually covering the Civil War and the American Revolution. We've tried to incorporate every place we visit with a visit to a historic site or a factory tour, but of course not everything is going to fit into a neat little package. Your kids are going to need time to burn off some energy at a water park or family fun center, so take a break from the museums and historic sites every now and then just enjoy time together.
You will be amazed at what sticks, how everyone will recall places they've seen, and the knowledge they've gained by traveling throughout the US. If you can somehow connect what they are learning in school to the places you are visiting, then the lessons they learn will come alive, whether it's civil rights and American music, or homesteaders and pioneers. When you can see and experience something in history by being there and seeing it in person, it's infinitely more meaningful than just reading about it in a textbook. Themes are a great way to add focus and pull together a singular message woven throughout an itinerary.
Here's a link to the themes we used in our travels. Feel free to use these or come up with your own