Issue #45

ISSUE #45
Need Some Inspiration
Before This Election?

November is here and next week America will choose its next president. Like most Americans I am so over this election and ready for the country to choose and move forward whatever that brings as long as it doesn't bring another civil war. Sadly this has been one of the most contentious and ugly campaigns in history.

As I was working on my post on our visit to Gettysburg which I've decided to feature here, it really made me think about the dangers of divisive politics. You can read my thoughts and reflections in the latest post from my A View From The Road series.

And now for something uplifting and inspirational. I would like to introduce you to a very special family, the Kains who are the subject of my latest reader profile. They are awfully close of achieving the goal of not only visiting, but hiking a trail in all 50 states-in fact this Thanksgiving they are hiking in Alaska and Hawaii! Their story is unique and especially inspiring and I urge you to check it out.

Wishing each an every one of you an awesome Thanksgiving holiday—hopefully where we can celebrate our great nation moving forward in the best way possible ... sigh.

—Safe Travels, Alisa



Gettysburg National Military Park (Gettysburg)

There is nothing that can prepare you for the solemnity and enormity of Gettysburg National Military Park. Visiting here was something I had looked forward to ever since taking on our goal of seeing all 50 states 13 years ago. But ... MORE

A View from the Road
The Danger of Divisive Politics

November is a month that I strongly associate with Thanksgiving and everything it means to be an American. It's really one of my favorite times of the year. It's also election season. Normally I'm excited to exercise my right to vote and ... MORE

Reader Profile: The Kain Family—
Ain't No Challenge Great Enough!

"Ain't no mountain high enough, ain't no valley low enough ain't no river wide enough, to keep me from getting to you babe"—that line from that famous song by Marvin Gaye and Tammi Terrell is the first thing that comes to my mind when I think of this amazing family and all they've ... MORE
EXPLORE ALL 50 FALL SALE
Hoodies now on sale for $35.99!

Stay cozy out on the go with these
super soft hoodies and tell the
world where you've been—
click HERE to shop!

Always travel with some extra ziplock baggies. There are tons of reasons you'll potentially need them—trust me!



PRIVACY POLICY | TERMS & CONDITIONS
©2016 THE EXPLORE ALL 50 PROJECT. ALL RIGHTS RESERVED.
Issue #44

ISSUE #44
Fall is Here—
Where Are You Going?

Here in California we don't experience the majesty of the changing fall colors. Most other places will watch the leaves turn gold and red from their vibrant green before they gently tumble into the cooling air.

As this season is changing my thoughts about the future are changing too. Find out what my plan is now that we've accomplished our goal and what this new season may hold for me.

Heading out on the road to see the changing colors of fall are definitely on my list. One of the most beautiful states to see that is Delaware, a tiny state with breathtaking beauty. And of course how can we mention Fall colors without a trip to New England. Check out our awesome itinerary which will take on a new dimension with the changing season.

Once the travel bug bites you there is no cure-it's hopeless in the best of ways. My mind is racing thinking about all the places I still haven't gotten a chance to see and I can't wait to get going.

—Safe Travels, Alisa



So We've Been To All 50—What's Next???

Now that my kids and I have officially set foot in and explored all 50 states I am constantly asked "So ... what are you gonna do next-start visiting every country? While that sounds like a truly amazing goal ... ummm ... MORE
EXPLORE ALL 50 FALL SALE
Hoodies now on sale for $35.99!

Stay cozy out on the go with these
super soft hoodies and tell the
world where you've been—
click HERE to shop!

Always make sure you put a vacation stop on your newspapers and a hold on your mail so would be thieves don't see them pile up letting them know you are not home.



PRIVACY POLICY | TERMS & CONDITIONS
©2016 THE EXPLORE ALL 50 PROJECT. ALL RIGHTS RESERVED.
Issue #43

ISSUE #43
WE DID IT!!!

I am so proud to announce the Explore All 50 Project has officially explored all 50 states! Our thirteen-year odyssey over 17 trips finally came to an end in the beautiful state of West Virginia at Harper's Ferry National Historical Site. Check out my heartfelt post about what it all means to me now that we've accomplished our goal and why I am so eager to inspire all of you to get out on the road.


Next up check out my latest obsession. It's an awesome and inexpensive souvenir that I hope you find as interesting as I have ... heck it might even lead to some exercise and a new passion. And don't forget to check out my post on the incredible city of Baltimore. Find out how Charm City will wow you in ways you never imagined.

I am off to move Isaac into college back east ... a mom's work is never done.

—Safe Travels, Alisa


We Explored All 50!
A Thirteen-Year Quest Comes To An End!!!

Wow...it's hard to believe that our family goal and quest to see and experience all 50 states has finally been accomplished. As we crossed the border from Virginia into West Virginia I was overwhelmed with emotion and I could feel my chin quivering as I tried ... MORE
EXPLORE ALL 50 GEAR


If you'd like to share with the world how many states you've been to make sure you check out our t-shirts and hoodies—click HERE to start shopping!
If you have an airline credit card that waives luggage fees when you use it to book flights, beware, it may only cover the cardholder. If you buy a ticket for someone else like your college age kid who's going back to school, you may still have to pay the luggage fee since you, the cardholder aren't actually traveling.



PRIVACY POLICY | TERMS & CONDITIONS
©2016 THE EXPLORE ALL 50 PROJECT. ALL RIGHTS RESERVED.
Issue #42

ISSUE #42
How many have you been to?!
Tell the World on Your T-shirt!

So excited to announce our SHOP button is active and ready to process your order for our awesome new t-shirts and hoodies. Let the world know how far along you are on your quest to see all 50 when you check off the boxes with the Sharpie marker that comes FREE with every order!


It's an awesome conversation starter. I wore mine this summer to the Gettysburg Military Park, part of our National Park Service which turns 100 this year. Check out my post and find out how many National Parks my crew and I have been to then count your own. Lastly, find out how you could win $10,000!!!

Super Excited to announce my crew and I finally hit our 50th state!!! Look for my reflections on our 13-year achievement, our ups and downs in an emotional post next newsletter. You won't want to miss it ... until then!

—Safe Travels, Alisa


T-Shirts & Hoodies: Now in Stock!

Check out our SHOP button and order yours today. FREE shipping on three or more items and each order comes with a FREE Sharpie marker to check off where you've been.

Happy 100th Birthday National Park Service!

Some of our most treasured and memorable sights are part of the National Park Service and this year in 2016, it celebrates it's 100th anniversary since being established in 1916 by President Woodrow Wilson. The Park Service was established to preserve and protect America's national treasures for all of us to enjoy for ... MORE

| | | | | | | | | |
| --- | --- | --- | --- | --- | --- | --- | --- | --- |
| | Prepaying for hotel rooms can save you $$ but if you need to cancel or change your reservation you are out of luck. Twice now I've found myself eating the cost of a room because of a change. Sometimes the cheaper way is more expensive. | | | | | | | |



PRIVACY POLICY | TERMS & CONDITIONS
©2016 THE EXPLORE ALL 50 PROJECT. ALL RIGHTS RESERVED.
Issue #41

ISSUE #41
Food + Travel =
Reese's Peanut Butter Cup!

Can there be a better combination than chocolate and peanut butter? Maybe not, but putting the fun of a new travel adventure together with the opportunity to taste some amazing things comes pretty close to perfection in my book.

As you are reading this, my kids and I are on our last epic adventure to Maryland, Delaware, Virginia and West Virginia. We are traveling and tasting and enjoying every minute and mile. Check out how we decided to mix it up to keep everyone fascinated and entertained at the same time-no boredom here. Also, find out how we're enjoying all those tasty treats without getting out of control.

Lastly, check out the unveiling of our official Explore All 50 T-Shirt which I'll be wearing on the trip and will be available for sale shortly as soon as we get the shop section set up to take your orders.

Stay tuned and as always—safe travels, Alisa

This newsletter is dedicated to Emily Neufeld whose lost her valiant battle with cancer on June 26, 2016. She will be missed not only by her family, friends and classmates, but by all whose lives she touched with her sweet spirit.


The Best Recipe For a
Successful Road Trip: Mix It Up!
Everybody has a different idea about what makes a road trip really special. Whether it's the scenery, the family bonding, or the mere fact that you are just getting away -you are bound to enjoy yourself (with the exception of course of a completely unexpected ... MORE

Road Trip Temptation:
Exploring By Taste Without Getting Off Track
As you are reading this we are out on the road on our latest road trip exploring Maryland, Delaware, Virginia and West Virginia. One of our family's favorite ways to explore is through taste and as I was researching our trip I came across a ton of stuff we know we'll just have to try. At home we try to eat healthfully buying ... MORE

Unveiled: Explore All 50's Final T-Shirt Design!
Finally, our T-shirts have arrived! Thank you everyone for your input in helping to design our awesome shirt that is sure to be a hit and inspire lots of conversations about your road trip adventures. T-shirts will be available in ... MORE

| | | | | | | | | |
| --- | --- | --- | --- | --- | --- | --- | --- | --- |
| | Make sure you put vacation holds on your mail and newspapers. The last thing you want is for them to pile up while your gone alerting would be vandals that you're not home. | | | | | | | |



PRIVACY POLICY | TERMS & CONDITIONS
©2016 THE EXPLORE ALL 50 PROJECT. ALL RIGHTS RESERVED.
Issue #40

ISSUE #40
Let's Be Honest ...
Sometimes we have to face the fact that not everything is as rosy as we'd like to believe. Have you been watching this presidential election? Like everyone else I've got my opinions and I offer them to you in my latest A View From The Road series. You'll be surprised at where I stand but I suspect you'll agree with me.

Sure I make it all sound like peaches and cream on my blog when I travel with my kids but truth of the matter is I distill out the good stuff so you can learn from my mistakes. You want to know the real skinny? Check out It Isn't All Sunshine, Lollipops and Rainbows to find out what I've really got to deal with and how I've learned to cope.

And one last thing ... check out my latest t-shirt idea and give me your honest opinions and comments. I'd love to hear your thoughts and suggestions.

Stay tuned and as always—Safe travels, Alisa


It Isn't Always Sunshine, Lollipops and Rainbows
Why is it that blogs make everything seem so easy and perfect? I read a few like the Pioneer Woman who cooks amazing family meals. She's so relaxed and pulls everything together so effortlessly. What about when she's missing ... MORE

Need Your Thoughts On Our New T-Shirt Design
I know there are so many of you like me who are on a quest to visit all 50 states. I thought it would be totally cool to have a T-shirt showcasing that fact and letting folks know how far along you are. I've come up with a design ... MORE

| | | | | | | | | |
| --- | --- | --- | --- | --- | --- | --- | --- | --- |
| | Review your car insurance and credit card coverage thoroughly before renting a car to make sure you are properly covered in terms of an accident. Too often folks are surprised to find out the limits of their coverage when it's too late. | | | | | | | |



PRIVACY POLICY | TERMS & CONDITIONS
©2016 THE EXPLORE ALL 50 PROJECT. ALL RIGHTS RESERVED.
Issue #39

ISSUE #39
$$$ 4 U and Some Awesome Tips Too!
Summer is fast approaching and I still haven't really planned our last upcoming road trip. But that doesn't mean that I haven't been on the lookout for deals. In fact I found a bunch of great ideas to help save U $$$ and get extra rewards that I'd love to share.


| | | | | | | | | |
| --- | --- | --- | --- | --- | --- | --- | --- | --- |
| | Make sure you alert your credit card companies when you plan to travel. There is nothing more annoying than your card being deactivated while you're traveling because of a fraud alert. | | | | | | | |



PRIVACY POLICY | TERMS & CONDITIONS
©2016 THE EXPLORE ALL 50 PROJECT. ALL RIGHTS RESERVED.
Issue #38

ISSUE #38
Refreshed, Retooled and Ready to Go!
Sometimes you just need to take a break to reconnect and reboot to come back stronger than ever. I am thrilled to announce Explore All 50's newsletter is back with fresh new posts. We're reenergized as we start the early stages of planning a trip that will take us to our 50th state. It's only taken us 12 years and 17 trips but for my kids and I—it's a lifetime of memories.

As I plan our last trip I am trying to tweak our itinerary for maximum viewing and minimal driving. Check out my post Taking it To The Limit Without Rushing Through. With two kids off to college soon and the third one leaving in another year, I wasn't sure everyone would be down for this year's road trip. Boy was I wrong. Check out my post Teens and Travel: A Revelation and see how to get your kids invested in your road trip travel. And lastly, wherever you're going, always make sure you check out the local fairs and festivals. They can often be the highlight of any road trip.

Stay tuned and as always—Safe travels, Alisa


Teens and Travel: A Revelation
Here we are in the midst of spring break and I am busy planning our final road trip in which we will set foot in our 50th state. Wow...I can hardly believe it. It's only taken us 12 years and 17 trips but ... MORE

| | | | | | | | | |
| --- | --- | --- | --- | --- | --- | --- | --- | --- |
| | If you are on a connecting flight, as the plane on your first leg lands on the tarmac, turn on your phone and google the carrier and flight number of your connecting flight. You will get up to the minute terminal and gate info so you know which direction you're heading in case you need to sprint. | | | | | | | |



PRIVACY POLICY | TERMS & CONDITIONS
©2016 THE EXPLORE ALL 50 PROJECT. ALL RIGHTS RESERVED.
Issue #37

ISSUE #37
EXPLORE ALL 50 IS BACK!!!

Hey everyone,

After a much needed break I am happy to report the return of the Explore All 50 newsletter coming to your inbox this April 7th. We are also committing to daily Facebook posts and more interaction with you, our readers!

We've met some new friends we are looking to profile, came up with some hot new tips, and most importantly are busy planning our last and final road trip to Maryland, Delaware, Virginia, and West Virginia to complete our 50 state quest. So much more to come so watch your inbox ...

Stay tuned and as always—Safe travels, Alisa



PRIVACY POLICY | TERMS & CONDITIONS
©2016 THE EXPLORE ALL 50 PROJECT. ALL RIGHTS RESERVED.
Issue #36

ISSUE #36
Check In, Check Out, Check Off
With the explosion of social media, everyone is checking in often taking a selfie using a selfie stick. Is it a great tool to capture the moment or an annoying piece of equipment that screams 'look how self absorbed I am?'

When you check out of a hotel do you always check your bill? In this issue you'll find out why it's super important and why it could save you big bucks. Last up, got a few days or a school holiday? Why not take advantage with a quick trip and check off another state on your list.

As we now enter the month of November, I want to wish one and all a Happy Thanksgiving. May you be blessed to enjoy a feast with family and friends and may we all be thankful for the freedoms we enjoy living in the United States of America.

Stay tuned and as always—Safe travels, Alisa


| | | | | | | | | |
| --- | --- | --- | --- | --- | --- | --- | --- | --- |
| | While we live in the electronic age, it never hurts to have paper print outs of airline tickets or hotel reservations just in case your battery dies. | | | | | | | |



PRIVACY POLICY | TERMS & CONDITIONS
© 2015 THE EXPLORE ALL 50 PROJECT. ALL RIGHTS RESERVED.
Issue #35

ISSUE #35
Fun and Games!
Have you ever thought about how much you and your travel companions are absorbing on your trips? Check out some of the creative and surprising ways our "road knowledge" has come in handy. And since we're on the subject of games, have you got a few sports nuts in your family? Why not see your favorite team out on the road? Read why this can be a great way to launch future travels.

Lastly, I'm re-running a post about holiday travel. If you're heading out of town for Thanksgiving or Christmas / New Years...now is definitely the time to start firming up those plans.

Oh, and be sure to check out our featured state of Wisconsin, home to the beloved Green Bay Packers and a bunch of other neat stuff you never knew!

Stay tuned and as always—Safe travels, Alisa


Got Sports?
Catch Your Favorite Team Out On The Road
Have you got some sports nuts in your travel posse? Sometimes it's hard to get everyone excited about traveling, and even if they're up for it, not everyone wants to do museums and historical stuff all the time-and I ...

Holiday Travel:
Is It Worth The Hassle?
I've been pretty successful at putting off traveling during the holidays for the last couple of years much to the dismay of my three children who did not waste a moment ...







Wisconsin
Wisconsin was a perfect place to explore our theme, "The Immigrant Experience" where we learned how waves of immigrants from ...

Cook Your Own Meal While Dining Out
Prime Quarter Steak House (Green Bay) Is this a good idea??? Looking through our guidebooks for somewhere interesting and fun to have dinner, we happened upon the Prime Quarter Steak House. Now a steak house is not somewhere I ...

Best Place To Ride A Steel Horse (Sort of)
Harley Davidson Museum (Milwaukee) We were super lucky to be some of the first visitors to The Harley Davidson Museum as it had just been completed and opened about a week before we arrived. Of course I'd heard of ...

Taste National Blue Ribbon Winning Pie
Norske Nook (Osseo) OMG best ever!!! Osseo is a tiny town with a mostly Norwegian population and their claim to fame is the bakery and family style restaurant known as the Norske Nook. After reading about this find ...

Itinerary #8:
Illinois, Missouri, Iowa, Minnesota, and Wisconsin
Are you ready for your trip to Wisconsin? Here's Explore All 50's handy road trip itinerary to help you explore!

| | |
| --- | --- |
| | Don't head out without our must-have music playlist while driving in WI. |

| | | | | | | | | |
| --- | --- | --- | --- | --- | --- | --- | --- | --- |
| | If you travel with a black suitcase or duffel consider putting on some bright colored luggage tag or other object to identify your bag from everyone else's. I can't tell you how many times I've watched multiple folks grab for the same bag. | | | | | | | |



PRIVACY POLICY | TERMS & CONDITIONS
© 2015 THE EXPLORE ALL 50 PROJECT. ALL RIGHTS RESERVED.
Issue #34

ISSUE #34
Hopes and Dreams
As most families like mine are gearing up to go back to school we find ourselves getting back in touch with the hopes and dreams we have for our children. This year my son Isaac is busy filling out college applications. Read my emotional post about my hopes for him.

Next up, I have no doubt you've all been hearing about immigration which has been a hot topic amongst the Republican candidates. It made me think about our experience on Ellis Island and the hopes and dreams of those who come here seeking a better life. Click on the newest entry in my 'A View From The Road' series where I give you my perspective on our immigration issue.

Lastly, you know me and my crew are always dreaming of ice cream. Check out our updated list of our top faves across the country featuring two new additions that knocked our socks off and a couple of others off the list. (Please don't be selfish-share this list on Facebook for everyone to enjoy!)

Make sure to check out our featured state of Washington from our very first trip-inspired by the hopes and dreams I had for my kids when we started our quest to see all 50.

—Safe travels, Alisa


A View From The Road: Immigration Then & Now
Immigration has been in the news quite a bit lately, from the plight of mothers and children held at detention centers, to the deportation or lack thereof of illegal immigrants who commit crimes, immigration is the hot topic ...

Explore All 50's Top 10 Ice Creams Across The USA
And now back from our latest road trip it's time to update top 10 ice cream list. Ice cream is our sweet tooth obsession and we try it wherever we go. Having now covered 46 of the 50 states here are ...







Washington
The first thing you are struck by when you arrive in Washington is the lush greenery everywhere. Seattle is often referred to as "The Emerald City" as the ...

Create Your Own Rock Band!
The Experience Music Project (Seattle) The Experience Music Project is definitely one of our most memorable museum experiences of all-time. Created by Paul Allen of Microsoft fame, it's sort of like a museum about ...

Check Out Mother Nature's Explosive Side
Mt. St. Helens National Volcanic Monument (Amboy) Mount St. Helens National Volcanic Monument is a little off the beaten path, but definitely worth the drive ...

Coolest Elevator Ride
The Seattle Space Needle (Seattle) Seeing the Seattle Space Needle, we could not wait to take a ride up to the O Deck so we could take in a panoramic view of all of Seattle from way top the city's iconic symbol ...

Itinerary #1:
Washington and Oregon
Are you ready for your trip to Washington? Here's Explore All 50's handy road trip itinerary to help you explore!

| | |
| --- | --- |
| | Don't head out without our must-have music playlist while driving in WA. |

| | | | | | | | | |
| --- | --- | --- | --- | --- | --- | --- | --- | --- |
| | GPS systems can sometimes send you in the wrong direction or to the wrong place. Coordinate with someone's map app on their phone and confirm you are heading where you need to go. | | | | | | | |



PRIVACY POLICY | TERMS & CONDITIONS
© 2015 THE EXPLORE ALL 50 PROJECT. ALL RIGHTS RESERVED.
Issue #33

ISSUE #33
OMG!
As we travel, there are lots of really great and some not so great OMG moments. This month I'm taking it to the next level–both good and bad, to inspire you as well as help you if you're in a jam. I am going to go from bad to good building up to the big inspiring finish.

What's your worst road trip nightmare? How about reaching into your bag and realizing your wallet fell out of it? OMG! That actually happened last month on our 16th trip to NY, NJ, and PA and I am going to share with you how we dealt with the situation so we could continue our trip and how you can be prepared and know what to do if you have an OMG moment like this.

In our last newsletter, I posted a story about car rental insurance but when I clicked, I realized...OMG I posted the wrong link to an older story. Please make sure you click on the travel insurance link, you'll be shocked at what you didn't know.

Saving the best for last, I am profiling a reader who had the most amazing OMG moment on his trip last month when he hit his 50th state! Get inspired when you find out how he decided to take on the quest. Oh, and don't forget to check out the featured state of Nebraska–home of the Cornhuskers!

Stay tuned and as always—Safe travels, Alisa


I Lost My Wallet-What Do I Do Now???
There is not much worse when you are traveling than finding out your ID and credit cards have all gone missing. That nightmare scenario played out for me on trip #16 to NY, NJ, and PA as we toured ...







Nebraska
Nebraska is the land of the Cornhuskers, and truth be told there was corn in every direction as far as the eye could see. I even pulled over on the side of the road so the kids could get out and see it up close and personal on the stalk. We drove ...

Let your heart be touched by Father Flanagan
Boys Town (Omaha) Boys Town is the home for wayward youth made famous by the Spencer Tracy movie of the same name. A home for wayward youth is not a place ...

Check out the world's largest indoor rainforest
Henry Doorly Zoo (Omaha) The Henry Doorly Zoo is a really nice zoo with various indoor and outdoor environments to explore which really worked out for us as a torrential rainstorm unleashed just as we headed in ...

Get in touch with your inner pioneer
Stuhr Museum of the Prairie Pioneer (Grand Island) If you'd like to find out what life was like in 1897 and don't have a time machine handy, you can do what we did and visit the ...

Itinerary #6:
Nebraska, Kansas, and Oklahoma
Are you ready for your trip to Nebraska? Here's Explore All 50's handy road trip itinerary to help you explore!

| | |
| --- | --- |
| | Don't head out without our must-have music playlist while driving in Nebraska. |

| | | | | | | | | |
| --- | --- | --- | --- | --- | --- | --- | --- | --- |
| | Don't let miserable weather stand in your way of a good time. You can always go to a movie or bowling or something else indoors. Just Yelp and find out what's around you. | | | | | | | |



PRIVACY POLICY | TERMS & CONDITIONS
© 2015 THE EXPLORE ALL 50 PROJECT. ALL RIGHTS RESERVED.
Issue #32

ISSUE #32
I've got something great to share!
Ever since we've been kids we've been taught to share. Today with social media we're sharing more than ever before. How much is too much? Read my best advice for managing social media as you travel. I'd also like to share a little secret about about car rental insurance and travel insurance that I bet you didn't know about.

Lastly, I am going to share something with you I know you'll love ... my secret to successful packing. No fear of over or under packing with this surefire list guaranteed to give you everything you need while traveling lean and mean. Scroll down and you'll find our featured state of North Dakota, chosen to commemorate our Independence Day on July 4th. Read about the most amazing patriotic show you will see anywhere in the country. And remember, if you like what you are reading here, please do what your parents taught you and share!!!!

—Safe travels, Alisa


Packing Perfection
So here are a few tips on packing to make sure you have all you'll need while traveling as light as possible ...







North Dakota
While North Dakota is probably not high on your destination list, if you have the time and are touring South Dakota, I highly encourage you to visit. Granted many of the activities are ...

Best Patriotic Show in the USA
Medora Musical (Medora) I once met Senator Kent Conrad from North Dakota. When I told him we would be visiting his state and asked him what were the top three things we should see, he listed them in this order, 1. Medora, 2. Medora, and 3. ...

Get In Touch With Your Inner Tatonka!
National Buffalo Museum and Frontier Village (Jamestown) Visiting The National Buffalo Museum and Frontier Village was a memorable and moving experience. Before entering the museum there is a small frontier village with ...

Learn What It Took to Homestead
Bonanzaville (West Fargo) Driving up from South Dakota up to Fargo, we stopped at Bonanzaville, a pioneer village with 12 acres, 43 historic buildings, 400,000 artifacts, and millions of ...

Itinerary #5:
North and South Dakota
Are you ready for your trip to North Dakota? Here's Explore All 50's handy road trip itinerary to help you explore!

| | |
| --- | --- |
| | Don't head out without our must-have music playlist while driving in ND. |

| | | | | | | | | |
| --- | --- | --- | --- | --- | --- | --- | --- | --- |
| | Take a small blank notebook and pen. You never know when you'll be inspired to write down your thoughts and impressions and any other things you may need or would like to remember. | | | | | | | |



PRIVACY POLICY | TERMS & CONDITIONS
© 2015 THE EXPLORE ALL 50 PROJECT. ALL RIGHTS RESERVED.
Issue #31

ISSUE #31
BEST OF THE BEST:
Find Out Who Made The Cut
Over the last eleven years we've racked up lots of experience with tons of companies in the travel sector. Check out Explore All 50's favorites based off our honest and unsolicited reviews of airlines, hotels and much more. See if you agree with the top picks–and let us know what's on your best list by leaving a comment.

While on the subject of the best, check out our latest reader profile–Val Pentony, a super awesome wife and mom who is on track to hit 50 by 50! Find out how road tripping with her family inspired the best college essay ever. And here's one more best you don't want to miss, learn how to assemble the best first aid kit to keep your family safe and comfortable.

If you find any of my posts helpful, interesting, or just plain awesome in general–feel free to share them with family and friends on social media. Please note, there will be a delay in our next newsletter as we're hitting the road on June 23rd for our 16th trip to New York, New Jersey and Pennsylvania. Looking forward to checking out Bright Lights, Big Cities & Bold Ideas (trip #16's theme) and adding lots of new posts when we return home!

Stay tuned and as always—Safe travels, Alisa


Explore All 50 Shares It's Top Travel Faves
Over a decade of travel in 16 trips through 43 states, as a family we've racked up all kinds of experiences. My kids and I sat down and decided to list our favorite airline, hotel, car rental companies and other ...

How To Assemble The BEST First Aid Kit!
I was such a rookie when I first started traveling with my kids eleven years ago. I didn't even give a second thought to an emergency–what was I thinking? The third trip in, I realized it was better to be prepared so I ...







North Carolina
North Carolina is an awesomely beautiful place as well as a study in complete contrasts. As we drove through the state we were awestruck at ...

See the Largest Private Home in the US!
The Biltmore Estate (Asheville) Everyone I know who has ever traveled to Asheville has always marveled at how lovely the area is. It is pretty, but maybe ...

Best Sushi–WE'VE EVER HAD!
Bento Box Sushi Bar & Asian Kitchen (Wilmington) After checking into our hotel to get that out of the way and kill some time, the crew was famished, so we set out to see what we could find to eat. We ...

Could You Survive Being a Colonist? Find Out!
Roanoke Festival Island Park (Manteo) Passing over the bridge to Roanoke Island we found ourselves entering a quaint area with legendary history. Roanoke Island has been known in US history for its significance as the site of Sir Walter Raleigh's planting of ...

Itinerary #13:
Georgia, North Carolina and South Carolina
Are you ready for your trip to North Caroline? Here's Explore All 50's handy road trip itinerary to help you explore!

| | |
| --- | --- |
| | Don't head out without our must-have music playlist while driving in NC. |

| | | | | | | | | |
| --- | --- | --- | --- | --- | --- | --- | --- | --- |
| | Always take extra ziplock baggies with you, that way if one of your liquids opens up you can easily clean it off, close it up and put in in a new baggie. | | | | | | | |



PRIVACY POLICY | TERMS & CONDITIONS
© 2015 THE EXPLORE ALL 50 PROJECT. ALL RIGHTS RESERVED.
Issue #30

ISSUE #30
Are You Ready?!?
Summer is quickly approaching and if you haven't already started making your summer travel plans you better get on it. I'm already in the deep planning stages of our next road trip–#16 to New York, New Jersey and Pennsylvania. I was blown away at how many places I'll need to make reservations, so I'm sharing with you why you need to plan ahead.

One of the awesome deals I happened upon in my research was the Citypass. You can get this coupon book for many big US cities but buyer beware. A deal isn't a deal unless it meets your needs. Read my review of Citypass and find out if it's a deal for you. And on that 'note,' make sure to check out my latest soundtrack addition for the upcoming trip to the big city meccas like the Big Apple and Philly. I love feedback, so let me know if there are any special tunes I missed that are a must for this list.

If you still haven't figured out where you're going this summer yet, consider exploring our featured state of Wisconsin–it's not just about cheese folks! Click away and find out why we enjoyed it so much–and why you will too!

—Safe travels, Alisa


City Pass:
Sounds Like A Deal But Read The Fine Print!
Spring is here and with that summer road trip plans are quickly taking shape. I'm feverishly planning, and just like any good road trip traveler I am looking for a deal. But as with all things in life, when shopping around there are two ...

Soundtrack for Trip #16:
New York, New Jersey and Pennsylvania
From the bright lights of the Big Apple that is New York City, to the infamous Jersey Shore, to the city of brotherly love aka Philadelphia, there were almost too many songs to choose from it was a bit difficult to narrow down the list. So many iconic ...







Wisconsin
Wisconsin was a perfect place to explore our theme, "The Immigrant Experience" where we learned how waves of immigrants from Scandinavia, Germany, Poland and other European countries left a lasting ...

Pretzels & Polkas Anyone?
Essen Haus (Madison) I figured since our theme was all about The Immigrant Experience, and since we were in Madison, home to a population with strong German roots, that it would be fun to find a German restaurant with ...

Meet the Legends of Green Bay
Lambeau Field (Green Bay) We were so excited to head to Green Bay and visit the storied Lambeau Field home of the Green Bay Packers. This town is all about football and we felt it as we drove through making our way to ...

Were You 'Born To Be Wild?' Find Out!
Harley Davidson Museum (Milwaukee) We were super lucky to be some of the first visitors to The Harley Davidson Museum as it had just been completed and opened about a week before we arrived. Of course I'd heard ...

Itinerary #8: Illinois, Missouri, Iowa, Minnesota, and Wisconsin
Are you ready for your trip to Wisconsin? Here's Explore All 50's handy road trip itinerary to help you explore!

| | |
| --- | --- |
| | Don't head out without our must-have music playlist while driving in Wisconsin. |

| | | | | | | | | |
| --- | --- | --- | --- | --- | --- | --- | --- | --- |
| | Don't let glitches ruin your good time. Find your inner zen and remember every problem has a solution, and when need be don't be afraid summon your inner warrior and let folks know you mean business when things aren't going smoothly ... Hello rental car staff ... | | | | | | | |



PRIVACY POLICY | TERMS & CONDITIONS
© 2015 THE EXPLORE ALL 50 PROJECT. ALL RIGHTS RESERVED.
Issue #29

ISSUE #29
Do You Know What
You've Been Missing?
We take so many things for granted here in the US. So often folks think they need to travel somewhere exotic to see something really cool. Find out what some of our Canadian friends think Americans miss. Meet the Richard family, from Amherstburg, Ontario Canada who are on a quest to explore all 50 after ticking off all the Canadian provinces–Find out what they're so excited about!

Are you making the most of your social media? Check out my latest post about expanding your reach when planning trips. Ask a question and surely a friend or a friend of a friend is bound to have an answer. And lastly, Explore All 50 was just interviewed for an upcoming story in Westways, AAA's regional magazine for Southern California and Arizona. If you're not a member–find out what you're missing in my third post, you'll be surprised! And make sure to check out our featured state Maine, one of the most beautiful places in the entire country that somehow most folks seem to miss.

Hope your summer travel plans are off to a good start!—Alisa


Meet the Richard Family:
Canadians Exploring Their Southern Neighbor
So many folks feel it's not a real travel adventure unless they're going somewhere exotic and far away like Europe, Asia or Australia (I admit, I too have a hankering to discover Australia). How refreshing it was for me to hear from the Richard family, who after trekking through all the Canadian provinces with their kids decided to embark on a quest to hit all 50 states ...








Maine
Maine is just a natural wonderland and my kids and I agree that it is truly one of the most unspoiled natural places left in the US. After seeing 42 states I must admit that Maine is one of my personal favorites ...

Pick Your Own Wild Blueberries
(One of the Things Maine is Famous For? Wild Blueberries!) You can find them lots of places, and we bought jars of them at L.L.Bean in Freeport and had them shipped home. Also known as 'Maine Caviar' you can use them in pancakes, muffins etc. But nothing ...

Watch Those Claws!
Lobster Fishing on the Sarah Mead (Boothbay Harbor) Lobster fishing is a pretty big deal in Maine since Lobster is one of those things Maine is most famous for. Lobster is on the menu of just about every restaurant and folks stand in lines for some of the more famous lobster roll stands ...

Pristine Coastline Unlike Anywhere
Else In The Country
(Acadia National Park) I was really excited to see Acadia National Park. It really is spectacular. We got there early and big mistake on our part, attempted to drive the loop instead of waiting for the visitor center to open. We drove and drove, and ...

Itinerary #14: New England
Are you ready for your trip to Maine? Here's Explore All 50's handy road trip itinerary to help you explore!

| | |
| --- | --- |
| | Don't head out without our must-have music playlist while driving in Maine. |

| | | | | | | | | |
| --- | --- | --- | --- | --- | --- | --- | --- | --- |
| | Make sure you check the days and hours of operation of any activity or museum in advance when you're planning your adventure. You may find you need to reorganize a day's activities so you won't miss something you are excited to see. | | | | | | | |



PRIVACY POLICY | TERMS & CONDITIONS
© 2015 THE EXPLORE ALL 50 PROJECT. ALL RIGHTS RESERVED.
Issue #28

ISSUE #28
Family ... Fun ... and a Disney Don't!
As we enter the month of March, I am sure you are experiencing the wicked cold of winter and record snow and ice (except maybe if you live in California). If you've got the winter blues, take out your atlas, or go online and start planning your summer road trip. The dream of discovery will snap you out of your spell pronto.

Hopefully your summer travels take you out on the road on a quest to see all 50 and not to the money pit also known as Disneyland. Check out my latest post on why it's a miss. If you need some inspiration, read our latest reader profile on the Brown family. Their kids have been to 32 states and the oldest is 8. Lastly, keep your eyes peeled for 'Leonardo.' Read the post to find out 'who' he is and what he can do for YOU!

Our featured state this month is Minnesota–no doubt currently one of the coldest places in the USA. Kudos to the folks who call it home. Here are some fun things to do there when it thaws out.

—Safe Travels, Alisa


Is The Magic Worth The Price At Disneyland?
I don't know if you've been following the news, but Disneyland just raised it's price of admission to $99 for anyone 10 and over and $93 for kids under 10. Wow, if you are an average family of ...

Where's Leonardo?
I'm sure you've figured out by now if you've been reading my blog, that I am a sucker for those wacky family photo opportunities and seek them out everywhere we go. One of my all-time favorites was a portrait ...







Minnesota
Minnesota is a lovely place and I really wish we'd had more time to explore it instead of just racing through it so quickly. From the Mall of America in Bloomington to the twin cities of Minneapolis and St. Paul ...

Visit the largest mall in the USA
Mall of America (Bloomington) Leaving Iowa behind, all my kids could talk about was the Mall of America. How big was so big, that it's the biggest in the country is what we all wanted to know ...

Find The Giant Cherry
Minneapolis Sculpture Garden (Minneapolis) We would never have discovered the Minneapolis Sculpture Garden also known as the Walker Art Center, had it not been for my youngest son Joel's curiosity. As we were driving up to Minneapolis, Joel ...

And Then Find The Quadriga
Minnesota State Capitol Building (St. Paul) A stately structure with the requisite dome columns and other ornamentation like so many others. What is unique is the gold leafed 'quadriga' ...

Itinerary #8:
Illinois, Missouri, Iowa, Minnesota, and Wisconsin
Are you ready for your trip to Minnesota? Here's Explore All 50's handy road trip itinerary to help you explore!

| | |
| --- | --- |
| | Don't head out without our must-have music playlist while driving in Minnesota. |

| | | | | | | | | |
| --- | --- | --- | --- | --- | --- | --- | --- | --- |
| | Always make sure your chargers and camera batteries are working properly before you leave. Check them 2 weeks prior to your departure so in case you need to replace something you've got time to do it. | | | | | | | |



PRIVACY POLICY | TERMS & CONDITIONS
© 2015 THE EXPLORE ALL 50 PROJECT. ALL RIGHTS RESERVED.
Issue #27

ISSUE #27
Big Cities, Great Deals
and Hidden Treasures!
Who does't love a treasure hunt? In this edition I've got some great ideas to help you save big, plan well and find some treasure of your own. Want to score a deal on airline tickets?


Here's a New Way to Explore...
Go on a Treasure Hunt!
I am always looking for new and exciting things to do with my family when we're out of the road so I was particularly excited when I stumbled upon the Double Key Treasure Hunts which just happened to have an adventure in Salt Lake City, where we were headed on our winter break. They also have hunts in ...







Missouri
Missouri is just one of those states that I had always taken for granted and didn't really pay much attention to, but after exploring right through the heart of it, I fell in love. What came as a total surprise is ...

Joel's Favorite Museum In The Entire USA
The City Museum (St. Louis) I am not sure I even have words to describe The City Museum, but my kids could not get enough of this place. Imagine a junkyard on steroids that ...

Favorite Frozen Treat in the Midwest
Ted Drewes (St. Louis) Every guidebook we read said that Ted Drewes Frozen Custard was a St. Louis original not to be missed so we were really excited and intrigued to try this unique dessert treat. When we arrived there was a line ...

Find Out Where The Buck Stops
Truman Presidential Library (Independence) Much like the man himself, the Harry S. Truman Presidential Library and Museum is low key and and lacking any kind of glamour but one thing it is not is boring. We found the experience to be a completely opposite from our visit to the ...

Itinerary #8:
Illinois, Missouri, Iowa, Minnesota, and Wisconsin
Are you ready for your trip to Missouri?
Here's Explore All 50's handy road trip itinerary to help you explore!

| | |
| --- | --- |
| | Don't head out without our must-have music playlist while driving in the "Show Me State!" |

| | | | | | | | | |
| --- | --- | --- | --- | --- | --- | --- | --- | --- |
| | Invest in a small metal travel wallet. They hold your essentials, fit easily into a fanny pack, and protect you from scammers looking to nab your personal info. Here's a pic of the one I have: | | | | | | | |



PRIVACY POLICY | TERMS & CONDITIONS
© 2015 THE EXPLORE ALL 50 PROJECT. ALL RIGHTS RESERVED.
Issue #26

ISSUE #26
Resolution 2015—See All 50 States?
I am very proud to say Explore All 50 has published a full year of newsletters and we are thrilled to be embarking on our second year offering you fun, interesting and tasty posts all relating to travel in the USA. Whether it's planning, or dealing with whatever comes your way out on the road, this issue has got lots of great tips and ideas to help you make the most of your own personal adventure.

Since we just experienced a winter wonderland in the great state of Utah, we'll feature it as our first state in 2015 and hope we can give you some great reasons to visit the Beehive state. Find out why it's called the Beehive state in one of the posts below! Here's to an awesome, inspiring, and well traveled 2015!

—Alisa


When to Consider a Condo Rental vs. a Hotel
Staying in a condo can be a super alternative to a hotel but it all depends on your type of trip and schedule. If you are exploring in a particular area with numerous excursions that are at a maximum of ...

What To Do About Complainers ...
I don't know about you, but traveling with my family often feels like I'm traveling with a bunch of food critics, travel reviewers, and nit-picky never satisfied types who have something to say about everything. I am glad everyone's ...







Utah
Originally we were awestruck at the natural beauty of Zion and Bryce, some of our nations most beautiful and unique national parks. Now having seen more including ...

National Park with Most Unusual Landscape
Bryce Canyon National Park As we hiked into the park, for a moment it seemed like staring out at another planet with a million rock spires ...

Best FREE Place to Pose for Awesome Pictures
Little Hollywood Movie Museum (Kanab) On our way to the Grand Cayon we stopped in Kanab to stretch our legs, grab a bite to eat, and explore a bit. We discovered a fun little stop ...

Find Out Why Utah is Called the Beehive State
UT State Capitol Building (Salt Lake City) The Utah state capitol building is a majestic structure inside and out and is worth a quick visit to check it out ...

Itinerary #2: Nevada, Utah and Arizona
Are you ready for your trip to Utah? Here's Explore All 50's handy road trip itinerary to help you explore!

| | |
| --- | --- |
| | Don't head out without our must-have music playlist while driving in Utah. |

| | | | | | | | | |
| --- | --- | --- | --- | --- | --- | --- | --- | --- |
| | Always check a 10 day weather forecast to make sure you pack accordingly. Check it a few times and especially the day you leave. Mother nature can change her mind and it's best you're prepared. | | | | | | | |



PRIVACY POLICY | TERMS & CONDITIONS
© 2014 THE EXPLORE ALL 50 PROJECT. ALL RIGHTS RESERVED.
Issue #25

ISSUE #25
Sweet Holiday Treats
I just love the festive atmosphere of holiday time–the lights, and presents and good cheer. Whether you are traveling this season or celebrating at home, I hope you are making happy memories with family and friends. In honor of Christmas and Hannukah I hope you'll click on some inspirational posts that tie in with these two faiths.

First up a visit to Boys Town in Omaha, Nebraska to learn about a man who epitomized the giving spirit of Christmas, Father Flanagan. Next stop, the Touro Synagogue in Newport, Rhode Island. The oldest synagogue in the United States and home to the Jews who petitioned George Washington about the freedom of religion which is truly what Hannukah is all about, to ability to express one's faith openly and without fear.

For your traveling pleasure, I am including a post about the thrill of being spontaneous and we'll wrap it up with our favorite road trip sweet treats. Wishing you and your family a joyful and memorable holiday.

–Love, Alisa


Boys Town
The home for wayward youth made famous by the Spencer Tracy movie of the same name. A home for wayward youth is not a place ...
Touro Synagogue
You don't have to be Jewish to find this place fascinating. Besides being the oldest continuously active Jewish congregation in the United States, the Touro Synagogue is notable for a few other reasons ...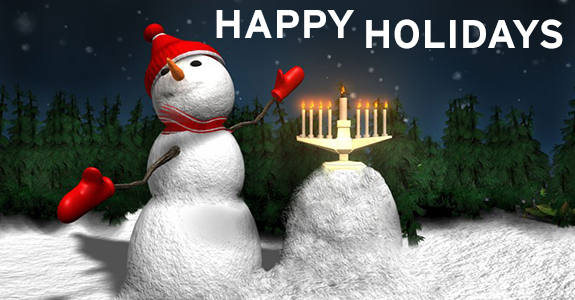 Jelly Belly Factory Tour
(Pleasant Prairie, WI) Could you think of a more aptly named place to be the home of the Jelly Belly Factory tour than Pleasant Prairie? My kids were so excited for this stop it's all they could talk about since the moment they woke up ...

Ethel M Chocolates Factory Tour
(Henderson, NV) Who doesn't love chocolate? Factory tours and chocolate are two of my all time favorite things. We stopped in for a tasty tour to watch how chocolate is tempered and poured ...

Ben & Jerry's Factory Tour
(Waterbury, VT) As you drive through and explore Vermont, you realize why this is the perfect location for the Ben & Jerry's factory. Rural dairy farms and a hippie vibe swirled together just like their ice cream ...

| | | | | | | | | |
| --- | --- | --- | --- | --- | --- | --- | --- | --- |
| | Think about what you need to pack working from head to toe, that way you won't forget your hats, your socks, or anything in between. | | | | | | | |



PRIVACY POLICY | TERMS & CONDITIONS
© 2014 THE EXPLORE ALL 50 PROJECT. ALL RIGHTS RESERVED.
Issue #24

ISSUE #24
Enjoy the Fun—Avoid the Hassle
Now that we're past Turkey day it's time to forge on toward the winter festivities. Do you have any travel plans over the holidays? In this edition, check out our latest reader profile on the McWhorter family. They have some amazing tips to share especially at their favorite destinations—National Parks.

Next up, learn how to avoid the hassles of holiday travel (overbooked activities and connecting flights-oh joy!) by learning from my mistakes in two holiday travel posts.

Also make sure to scroll down and take a peek (and a click or two) at our featured state Hawaii—the island paradise we all dream about when the rain and the snow start to fall.

–Safe Travels, Alisa

Holiday Travel: Is It Worth The Hassle?
I've been pretty successful at putting off traveling during the holidays for the last couple of years much to the dismay of my three children who did not waste a moment in letting me know they were bored out of their skulls. Even with ...







Hawaii
Just thinking about Hawaii—one of my favorite places on the planet—brings back memories of gentle waves crashing on the shore, the perfume of fresh flowers in the air and soft music. I love Hawaii for its peacefulness and tranquility, but ...

Tastiest and Most Educational Tour ... EVER!
Steelgrass Farms (Kapaa) My absolute favorite activity on our entire trip to Hawaii was a visit to The Steelgrass Farm which is a local organic farm on Kauai operated by the Lydgate family. They grow ...

Best Family Team Building Activity
Outrigger Canoeing (Kaanapali) Outrigger canoeing has deep roots in Hawaiian culture and is a serious sport here in the islands with races and clubs on every island. We went with the ...

Best Shave Ice Throughout the Islands
Ululani's Shave Ice (Lahaina) You cannot visit Hawaii without indulging in a shave ice and our favorite place hands down was Ululani's on Maui in Lahaina. Don't even think of comparing this to a ...

Itinerary #12: Hawaii
Are you ready for your trip to Hawaii? Here's Explore All 50's handy road trip itinerary to help you explore the islands!

| | |
| --- | --- |
| | Don't head out without our must-have music playlist while driving in Hawaii. |

| | | | | | | | | |
| --- | --- | --- | --- | --- | --- | --- | --- | --- |
| | When researching a trip with travel books, use colored sticky tabs to mark out activities you are considering that need more research. You can even color code different activity types, hotels or restaurants. | | | | | | | |



PRIVACY POLICY | TERMS & CONDITIONS
© 2014 THE EXPLORE ALL 50 PROJECT. ALL RIGHTS RESERVED.
Issue #23

ISSUE #23
Happy Thanksgiving from Explore All 50
Before you dive into that scrumptious holiday feast of Turkey and all the fixings, take a moment to think about what it means to be free, to live in a country that for the most part allows us the liberty to express ourselves-a right many others around the world are denied. Thanksgiving is the time to think about those who endured so much for the sake of freedom, those brave Pilgrims who came here to forge a new life in a land unknown.

In An Ode to Thanksgiving I'll share with you what my kids and I have learned out on the road about those early religious rebels and seekers of a safe haven from persecution.

In this edition, I also hope you'll check out our All-American Road Trip Soundtrack. Hopefully it will inspire you to visit some of the best places to connect with those who landed at Plymouth Rock and the Native American tribes who helped them. Together, Their bravery and spirit paved the way for who we are and the holiday we celebrate today.

Wishing you and your family a very Happy Thanksgiving—Alisa






Plymouth Rock
We were all so excited to actually see Plymouth Rock and were just a little ...

Plimoth Plantation
Living history museums are so fun because it's an experience and not just looking at displays. You get to ...

Charlestowne Landing
This place is simply an amazing experience, however, to make the most of it, make sure that you ...

Roanoke Festival Island Park
Passing over the bridge to Roanoke Island we found ourselves entering a quaint area with a legendary ...

| | | | | | | | | |
| --- | --- | --- | --- | --- | --- | --- | --- | --- |
| | If you are traveling during the holidays try to reserve as much stuff as you can in advance. The more you have planned ahead–the less stressed you'll be! | | | | | | | |



PRIVACY POLICY | TERMS & CONDITIONS
© 2014 THE EXPLORE ALL 50 PROJECT. ALL RIGHTS RESERVED.
Issue #22

ISSUE #22
You Asked For It!
Looking for inspiration on Facebook for some new posts, it seems like readers really wanted to know about our mishaps and craziest road trip experiences. To make it more fun, I enlisted my kids and fellow road trip warriors to give me their top ten in their own words. Check it out in my post Wackiest Road Trip Memories.

Best souvenir ever? Another hot topic people want to know about. Check out my second post that might turn you into a collector too.

I also get asked for advice on how to research and plan road trips stops. My favorite way to find the most awesome activities is by using paperback travel guides. In this newsletter you'll find my review of just about all the titles you'll find on the actual or virtual shelf at your favorite bookseller.

If you've got any crazy, wacky, or otherwise memorable road trip tales you'd like to share–write me at alisa@exploreall50.com. I'll be compiling the best and creating a post to share in a future newsletter.

–Cheers, Alisa

Alisa's Awesome Guide To Great Travel Books
Sure you can find just about anything you need online these days, but I still love thumbing through travel books to research my road trips. I not only find it more efficient, but infinitely more enjoyable to ...







Alabama
After visiting Alabama, it's hard to not think about this state without imagining the struggles between the races. It is something that just hangs in the air, a tension that somehow still exists in the shadows ...

| | | | | | | | | |
| --- | --- | --- | --- | --- | --- | --- | --- | --- |
| | When weather is questionable, dress in layers that way you will stay warm if it's chilly outside. When it heats up–just peel off a layer to cool down! | | | | | | | |



PRIVACY POLICY | TERMS & CONDITIONS
© 2014 THE EXPLORE ALL 50 PROJECT. ALL RIGHTS RESERVED.
Issue #21

ISSUE #21
Putting It Together!
Now is a great time to really start giving some serious thought to any plans you may be contemplating for a summer road trip. As I am starting to make my own plans for our trip to New York, New Jersey and Pennsylvania, I'd like to share with you my step-by-step method for crafting a basic itinerary.

With plans underway, it's also time to figure out how to get the most bang for my buck, so I am also evaluating those "travel eraser" credit cards. If you along with Samuel L. Jackson want to know what's in my wallet make sure you click on "What's the Deal With Those Travel Eraser Credit Cards."

In honor of Halloween, I am going to take a break from our featured state and give you our creepiest experiences and road trip stops ... so cue the bone chilling laughter ... let's go!

–Safe travels, Alisa



| | | | | | | | | |
| --- | --- | --- | --- | --- | --- | --- | --- | --- |
| | When reading online reviews check the ratio of good to bad–then read the bad ones. I want to know if the reviewer is just a picky nut job or had a legitimate gripe. If the reviews aren't at least 80% positive it's an automatic pass. | | | | | | | |



PRIVACY POLICY | TERMS & CONDITIONS
© 2014 THE EXPLORE ALL 50 PROJECT. ALL RIGHTS RESERVED.
Issue #20

ISSUE #20
Respecting Our History,
Respecting Ourselves
So often when we travel we are faced with choices which like all choices do carry consequences. In this issue I want to share my thoughts on scavenger hunting in sacred places. Reality TV is chock full of shows showing folks hunting for found objects but sometimes some souvenirs are best left undisturbed because it's the right thing to do.

We also have a choice of what we eat when we travel. In Oh The Temptation I share my family's tips and tricks for indulging in the discovery of regional foods without paying a 'heavy' price. Also check out our tried and true tips for finding the right hotel for you ... make sure to respect yourself and don't suffer through a sub par stay if something doesn't feel right. Plus discover our featured state of Indiana–a super place that resonates with respect for old-fashioned values ... let's go!

–Safe travels, Alisa


Reverence: Showing Respect At Sacred Places
A couple weeks ago I saw a story in the Sunday Los Angeles Times that caught my eye called "A Sting In The Desert." It really grabbed my attention because it involved somewhere we'd traveled to. The story involved illegal ...

Oh The Temptation!
The Importance Of Eating Healthy Out On The Road
If you've been reading my posts, you know one of my passions is exploring and learning through foods. If there is something unique to a state (and it lacks a gross factor) we'll give it a try to make a cultural connection wherever we're visiting. We've tried southern fried chicken, biscuits, grits, sopapillas, all kinds of ...
Hotel Hunt: Get the Right Room at the Right Price
Let me just state for the record that I have not been paid any endorsement fee, and this is not and advertisement for AAA. My only relationship with the Auto Club has been as a paid member for slightly over 30 years (that's right folks since I was driving at age 16). Because my family and I have ...


| | | | | | | | | |
| --- | --- | --- | --- | --- | --- | --- | --- | --- |
| | I travel with one pair of flip-flops and one pair of tennis shoes which usually do the trick. Easy on space and easy on your feet. | | | | | | | |



PRIVACY POLICY | TERMS & CONDITIONS
© 2014 THE EXPLORE ALL 50 PROJECT. ALL RIGHTS RESERVED.
Issue #19

ISSUE #19
Confessions and Guilty Pleasures
This 19th issue of The Explore All 50 newsletter is if full of deliciousness. Find out 'the dish' on why I can't get enough road trip travel in my latest post Confessions of a Road Trip Junkie–yep, I chose the word 'junkie' because it truly feels like an addiction.

Then indulge in another addiction–sweet treats across the USA. In our latest post Culture through Desserts: A Tasty Way To Explore, find out how regional desserts can teach us about culture and history. Now that's a lesson I can really get into–especially if it's chocolate. How about you? Check out our featured state of Oregon, if you're addicted to adventure like me, you will definitely find it here in some unexpected places ... let's go!

–Safe travels, Alisa


Confessions of a Road Trip Junkie
My boyfriend Jordan is not a huge fan of travel, in fact on the rare occasions when we travel together he can't wait to get back to the comforts of home. A cozy bed, great water pressure, the creature comforts of your own living environment–of course I miss those things too when I am out on the road, but for me the thrill ...

Culture through Desserts:A Tasty Way To Explore
Who doesn't love a tasty treat? Food is a super way to learn about different regions and cultures and it's one of my best ways of keeping everyone interested and engaged in whatever we're exploring. When I mention tasting or sampling everyone's ears perk up, but it takes on a whole new level when it's something sweet! There's nothing like sugar to ...







Oregon
Oregon is such a beautiful and peaceful place where one of the few places where man and nature seem to be in harmony. Oregon presented many beautiful sites to take in and many opportunities for learning about things we take for granted ...

Best Thrill Ride Courtesy of Mother Nature
Dune Buggy on the Oregon Sand Dunes Oregon is home to some spectacular sand dunes at the Oregon Dunes National Recreation Center and one of the best ways to experience them is in a dune buggy. I cannot begin to tell you ...

"Cheesiest" Factory Tour
Tillamook Creamery The Tillamook Creamery was one of the first factory tours we ever did and afterwards we were hooked. Inside you will learn that the Tillamook Creamery is a co-op. What that means is the local dairy farmers pool their resources together to ...

The Bluest and Deepest Lake in the USA
Crater Lake Crater Lake is a natural wonder and one of the most interesting and beautiful places I have ever seen. Formed by a volcanic eruption, Crater Lake is the deepest lake in the US and the 7th deepest lake in the world. Standing out on the ...

Itinerary #1: Washington and Oregon

• Full Ten-Day Road Trip Itinerary

| | | | | | | | | |
| --- | --- | --- | --- | --- | --- | --- | --- | --- |
| | As soon as your ID and boarding pass are checked at TSA put them away before you load your stuff on the scanner. Put your ID back in your wallet and everyone's boarding passes in a safe place where you won't have to worry about them until you board. | | | | | | | |



PRIVACY POLICY | TERMS & CONDITIONS
© 2014 THE EXPLORE ALL 50 PROJECT. ALL RIGHTS RESERVED.
Issue #18

ISSUE #18
It's All About Perspective
Sometimes we just don't appreciate things until we get out into the world and have something to compare it to. Such is the case with some crazy weather we've found ourselves in on many a road trip. In my first post you'll find great advice about weathering just about any storm you find yourself in (except one wrought by an overemotional and hormonally charged teenager but we'll save that for another time).

The second post is putting into perspective the real benefits of road trip travel which all came together for me recently at Back to School Night. I've decided to keep this edition light and lovely again focusing on just two stories and our featured state of (drumroll) ... Alaska (sorry if we've had a little Alaska overload over the past weeks but we had to build it into the website and in the interest of time it is this edition's featured state). So grab your umbrella, your textbooks and sense of adventure as we embark on another issue, #18 of Explore All 50's Newsletter ... let's go!

–Safe travels, Alisa


Don't Let Wacky Weather Ruin Your Road Trip
So I am driving through North Dakota with my dear friend Avrille and my three kids in the backseat. Clouds are getting darker and it starts raining really hard, I mean like bullets hitting the car hard. All of a sudden the emergency broadcast system comes on ...

Back to School Night: Putting Into Perspective
What We've Learned On The Road
While Lilia my oldest child has settled into college, my two boys Isaac and Joel are still in high school. Last night I attended Back To School Night and as I sat and listened to each teacher give their spiel about ...







Alaska
Alaska is truly one of the most breathtakingly beautiful places in all of the USA maybe even the world. Commonly referred to as 'The Last Frontier,' it is one of if not the only last wild places left in the country. Touring ...

Best Experience to Recharge Your Soul
Fly Fishing on the Kenai River (Cooper Landing) Fly fishing for salmon on the Kenai river was one of the highlights of our entire trip. The only way I can describe being out on the river, at one with nature, is complete nirvana! It was not only a fun experience, but I felt as if my ...

Best Surprising Ethnic Dining Experience
Fuji Japanese Restaurant (Fairbanks) Driving around a new city looking for a place to eat especially when everyone is starving can be a daunting experience. We Yelp, and Urban Spoon and even Open Table, but our best suggestions always come by word of mouth, from ...

Most Fun Activity Deemed 'Totally Sick' by Teens
Mendenhall Glacier Trek (Juneau) There are few things in this life that can rival hiking on a glacier, I would even venture to say it was a life changing experience. And if that statement needed any validation, my jaded teenagers excitedly declared it 'totally sick.' Is there a higher compliment? ...

Full Eight-Day Road Trip Itinerary

| | | | | | | | | |
| --- | --- | --- | --- | --- | --- | --- | --- | --- |
| | Always make sure to peruse the brochure rack wherever you find one. They are super places to discover activities or restaurants you might have missed in your planning or find coupons for an awesome discount. | | | | | | | |



PRIVACY POLICY | TERMS & CONDITIONS
© 2014 THE EXPLORE ALL 50 PROJECT. ALL RIGHTS RESERVED.
Issue #17

ISSUE #17
On the Road With Rocky and a Turtle
It's been a bit of a crazy two weeks as I've been taking Lilia to college but I've still managed to put together a few things for you my loyal readers. Check out my hard-hitting interview with 'global nomads' and award-winning bloggers Larissa and Michael Milne. Three years ago they sold all their possessions and hit the road for what should have been only a year. They have found a way to travel the world and share their adventures on their blog Changes in Longitude. Read about their 'global' take on adventures in the USA.

Taking Lilia to college I realized what an enormous impact our road trips have made on our lives. Read about the importance of family travel and the benefits it can have in ways you never expected in my story Off to College: Reflections of a Road Trip Mom.

Lastly, come along and hit the road to our featured state, Tennessee–home to country music, Memphis BBQ and so much more!

–Safe travels, Alisa


Catching Up With Global Nomads and Award-Winning Travel Bloggers Michael & Larissa Milne
Earlier this year at the LA Times Travel Show, I had the awesome opportunity to meet Larissa and Michael Milne, the travel writers behind the very popular and acclaimed travel blog Changes in Longitude. In 2011 they quit their jobs ...

Off to College: Reflections of a Road Trip Mom
I've just returned from clear across the country, moving my daughter Lilia, my eldest child, into college on the east coast. It's an exciting and emotional time launching your child into the big wide world. As I stared at the huge mountain of stuff on the curb, besides wondering how it was all going to fit into the small dorm room (which it did), I realized ...








Tennessee
As we toured Tennessee I was struck by several competing visions. I was amazed by the big city cosmopolitan feel of big cities like Nashville and Memphis but in looking a little deeper their small town roots became readily apparent, each city is quite famous for it's music scene ...

Most Fun Night Time Activity
Wild Horse Saloon (Nashville) Often times traveling with kids can present a challenge when you are searching for some fun activity in the evening especially when you're in a city that has a lively music scene for which it's famous for. We were thrilled to discover that the Wild Horse Saloon was a family-friendly place so we put on our cowboy boots and headed over ...

Best Quirky Museum
The Cotton Museum (Memphis) The Cotton Museum is an outstanding place to learn about something we all take for granted in our lives and something that is such a huge part of American history. Think about all the clothes you wear and all the fabrics in your life that are made of cotton. Have you ever stopped to think about where that comes from? ...

Best Elvis Experience
Graceland (Memphis) Just like you can't miss the Opry in Nashville, so, too, you cannot miss Graceland in Memphis, the legendary home of the undisputed king of Rock and Roll, Elvis Presley. It would be absolutely sacrilegious! On our way in the car we played a selection of Elvis songs that I burned to a CD so the kids good get familiar with Elvis' music. My first impression ...

Itinerary #10: Tennessee, Arkansas, Louisiana, Mississippi, and Alabama

Full Eleven-Day Road Trip Itinerary

| | | | | | | | | |
| --- | --- | --- | --- | --- | --- | --- | --- | --- |
| | Always make time for special treats. We love ice cream and it's become our "must try thing" wherever we go. Find our own "must try treat" and you and your family can become experts knowing where to find the best of the best all across the country. | | | | | | | |



PRIVACY POLICY | TERMS & CONDITIONS
© 2014 THE EXPLORE ALL 50 PROJECT. ALL RIGHTS RESERVED.
Issue #16

ISSUE #16
Live the Dream
Is there somewhere that calls to you that you are just dying to explore? That place for me was Barrow, Alaska also known as 'the top of the world.' On this last trip I had the opportunity to live out my dream and I'd love to share with you my impressions of a wildly exotic place that is still part of the USA. If you have a dream destination, don't hesitate for if I've said it once, I've said it a million times–life is too short for could haves, should haves and would haves. Save up, plan well, and make your dream come true!

Once you've settled on your destination, plan it well by taking advantage of all the benefits of an AAA membership (free guidebooks anyone?) and don't forget to put it all together in your trip bible–the best old school way to keep everything organized. And don't forget to check out our featured state of Oklahoma, another awesome place to find adventure and make dreams come true!

–Safe travels, Alisa


Discovering The Top Of The World–Barrow, Alaska
Barrow is the northernmost city in the United States located at the very top on the Alaska coast on the Arctic Ocean. It's a place most folks will never visit but for reasons I cannot explain, coming here was very important to me. To me, visiting a remote place like Barrow is what it truly means to ...
Why My Favorite Card In My Wallet Is One No Road Tripper Should Be Without
Let me just state for the record that I have not been paid any endorsement fee, and this is not and advertisement for AAA. My only relationship with the Auto Club has been as a paid member for slightly over 30 years (that's right folks since I was driving at age 16). Because my family and I have ...
The Trip Bible: Your Handy Travel Tool
Picture this: You're in rural New Mexico and, after a long, tedious drive you are about to check in to your motel for the night. But something's wrong—the reservation you made weeks in advance isn't showing up in the system. Even worse, you have no phone service and your laptop/iPad is dead. Now you've got tired kids and a short temper, and ...







Oklahoma

We had an outstanding time discovering Oklahoma. We found out that Oklahoma is all about aerospace, oil and cowboys. Though we did discover painful reflections of Oklahoma's history like learning about ...

Oklahoma City National Memorial–The Oklahoma City National Memorial was a particularly difficult stop. Not only was it heartbreaking and sad to imagine how many innocent people lost their lives, it was even more ...

Weirdest Activity (On Any Trip!)

World of Wings Pigeon Center–At one of our stops I was perusing the brochure rack like I always do looking for activities I might have missed in my research, when I noticed an activity I hadn't heard or read about–and that's how I discovered ...

Trip #6: Nebraska, Kansas, and Oklahoma

Full Ten-Day Road Trip Itinerary

| | | | | | | | | |
| --- | --- | --- | --- | --- | --- | --- | --- | --- |
| | Start planning early thinking about where you want to go and loosely mapping out a route. This not only let's you plan a trip around a festival or fair but also sparks excitement as everyone starts to talk and do some research about where they're going next. | | | | | | | |



PRIVACY POLICY | TERMS & CONDITIONS
© 2014 THE EXPLORE ALL 50 PROJECT. ALL RIGHTS RESERVED.
Issue #15

ISSUE #15
Collecting, Reflecting and Connecting
I want to share with you an awesome travel related hobby that I found out from one of my readers–deltiology! Want to know what it is? Find out by scrolling down.Ever get yourself into a situation that doesn't turn out the way you'd planned? In this issue I've got some insights to share and hope I can help you avoid a costly or aggravating situation whether it's a damaged rental car or traveling with a buddy.

I just want all my readers to know how much I appreciate your positive feedback and awesome comments. Thanks for your continued support. If you have any personal travel questions, feel free to email me at alisa@exploreall50.com. I am always happy to help however I can.

–Safe travels, Alisa

Renters Beware: Why Even If You Have Insurance
It Can Still Cost You
If you've been following us on here and on social media, you know we just came back from an Alaskan road trip. Where most folks opt to do a cruise to cover a fair amount of area, we decided to buck convention and do a real road trip, flying and driving through ...
For Smooth Sailing, Buddy Up!
When I first started taking road trips, it was important for me as a single parent to go with another mom or travel buddy. If you are a single parent planning a road trip there are many reasons to travel with another adult and maybe a few more kids. Having a co-pilot ...







Ohio
Ohio is not somewhere I would consider as an exciting vacation destination but I have to say, exploring here was really interesting on so many levels and I would really encourage everyone to consider a road trip through the Buckeye state. Ohio is a wonderful mix of rural farmland and collection of big cities like ...

Favorite Activity in Ohio
Rock and Roll Hall of Fame–The Rock and Roll Hall of Fame is just the epitome of cool. Walking in, we were greeted with stage props from U2 and Pink Floyd concerts, just to name a few. I was overwhelmed as I was instantly I was taken back ...

Favorite Foodie Experience in Ohio
Melt Bar and Grilled–For an over the top original dinner, check out the most amazing grilled cheese restaurant ever! ...

Trip #11: Ohio, Michigan, Indiana, and Kentucky
Full Thirteen-Day Road Trip Itinerary

| | | | | | | | | |
| --- | --- | --- | --- | --- | --- | --- | --- | --- |
| | Always carry a small pack of toilet seat covers. You can get these at most places they sell travel sized toiletries. You never know what kind of disgusting scene you'll encounter when someone has to go badly, but at least you can be prepared. Hand sanitizer is a must too! | | | | | | | |



PRIVACY POLICY | TERMS & CONDITIONS
© 2014 THE EXPLORE ALL 50 PROJECT. ALL RIGHTS RESERVED.
Issue #14

ISSUE #14
Simply Priceless

As you have surely found out by now I am all about creating road trip memories and preserving them to marvel and laugh about later. I've decided to share with my loyal readers a special treat. My weakness are those silly souvenir photos and I am sharing with you our wackiest photos of all-time.

| | | |
| --- | --- | --- |
| | After you stop laughing take look at our posts about a leisurely tour through Yellowstone by reader and guest blogger Madeline Jason and weigh the pros and cons of cruise travel vs. road trip around Alaska or Hawaii. Don't forget to check out our featured state of Arkansas a real gem, that's often taken for granted but definitely worth a visit. Safe travels, Alisa | |







Arkansas
Arkansas felt sort of like Tennessee's little sister rich in country charm but missing the bits of glamour and flash. Lovely rolling hills dotted with beautiful towns echoed ...

| | | | | | | | | |
| --- | --- | --- | --- | --- | --- | --- | --- | --- |
| | Make sure you use social media like Yelp, Facebook or Open Table to check reviews for any restaurant you haven't eaten at before. It's a great way to avoid a dining disaster. | | | | | | | |



PRIVACY POLICY | TERMS & CONDITIONS
© 2014 THE EXPLORE ALL 50 PROJECT. ALL RIGHTS RESERVED.
Issue #13

ISSUE #13
Best FREE Activities and More!

As we celebrated our FREEdom on July 4th I started thinking ... who doesn't love FREE stuff? Check out our post on our top 10 free things to see and do. Continuing on with our "FREE" theme, learn how to FREE yourself from heavy bags and more in our secrets to packing light post.

| | | |
| --- | --- | --- |
| | If you've been following our adventures then you know we were just in Alaska (that makes 43 states in 15 trips). Come along on our awesome adventure as I share with you some amazing highlights before I put up all the posts to help you plan your own trip to the "Last Frontier." Make sure to check out our featured state of Rhode Island, founded on the ideas of religious FREEdom and tolerance. And remember, if you see something you like, feel FREE to hit the Facebook "Like" button and share it with your friends!—Safe travels, Alisa | |


Our Top 10 Free Things to See and Do in the USA
As a single mom, I know how expensive it can get seeing and doing lots of activities on a road trip. All those great museums, national parks, and other awesome attractions can really add up fast. That's why it's especially amazing when we come across ...
The Secret to Traveling Light
Unfortunately, airlines are now charging for checked bags. With everyone having their own bag, that can really add up. In addition, you are probably going to be lugging your suitcases in and out of the car on a daily basis if ...
Alaska: Exploring The Last Frontier
After exploring more of Alaska than most tourists get to see, I can say without hesitation, that Alaska is one of the last if not the only truly wild places left in the USA. Our 49th state is known as the "last frontier" and I know I am gushing here (we've literally just gotten back as I am writing this) but ...







Rhode Island
Rhode Island is the smallest state, but it's a giant in my book. It's lovely and green, and a pleasant cross between rural and urban. Newport is a charming town and it's easy to see why so many titans of industry chose to build their mansions here ...

| | | | | | | | | |
| --- | --- | --- | --- | --- | --- | --- | --- | --- |
| | Don't put valuable items in your luggage like laptops, ipads or jewelry. Keep those items with you in your carry on to avoid them being lost to "sticky fingers" as your luggage is inspected out of your sight. | | | | | | | |



PRIVACY POLICY | TERMS & CONDITIONS
© 2014 THE EXPLORE ALL 50 PROJECT. ALL RIGHTS RESERVED.
Issue #12

ISSUE #12
Straight to the Heart
Summer has arrived and it's time to get rollin'. As you are reading this we are on our way up to our 50th state of Alaska. I'll be reporting on our adventures from there shortly but in the meantime I want to take you to America's heartland, where we were incredibly moved by some emotional experiences that I encourage you to seek out.

| | | |
| --- | --- | --- |
| | I'm also are pleased to bring you a road trip dispatch from our favorite traveling family of 8, the Pilichowskis and a new Reader Profile of a dad with a truly impressive goal. Lastly I have some personal thoughts in The View From The Road series, this time thinking about the gun debate and our experience in this edition's featured state of Kansas. Click on any and all posts and let me know what you think! Safe Travels—Alisa | |


Important Lessons to Touch
Your Heart in America's Heartland
So often in our travels we are wowed-mesmerized by stuff that is incredibly fascinating, unique and different, but it's the emotional stuff that always leaves a deeper and more lasting impression on all of us. On every road trip we always seem to encounter something emotionally moving but ...
Update: Dispatch From the Pilichowski Family on Their Final Road Trip to Finish the Lower 48
Awhile ago we profiled the Pilichowski's, an amazing family of 8 in their quest to see all 50 states. They set out on their last an final road trip June 14th embarking on an ambitious endeavor in which they are literally ...
Reader Profile: Craig Rhodes,
On a Quest to Run a Marathon in All 50!
I had the pleasure of "meeting" Craig when we discovered we had a mutual friend on Facebook. Turns out he's also a huge fan of The Explore All 50 Project. Thanks to technology and especially sites like Facebook, the world just keeps getting smaller and smaller. I found out ...
The View From The Road: What About Guns?
I don't usually like to tackle politically charged topics like guns on my travel blog but it's really hard to ignore the increase to shootings happening in our schools and on our streets all across the country lately. As I was starting to write the posts for my newsletter featuring Kansas, I remembered ...






Kansas
Without offending any natives, let's be honest, Kansas is not somewhere that ranks as a hugely popular travel destination. But for those curious to explore, Kansas offers a multitude of interesting opportunities to find out what makes ...

| | | | | | | | | |
| --- | --- | --- | --- | --- | --- | --- | --- | --- |
| | Make sure you keep your hotel "key" cards away from your cellphone. They will demagnetize them, rendering them useless (and annoy you to no end when you have to truck back to the lobby to get a new one made) | | | | | | | |



PRIVACY POLICY | TERMS & CONDITIONS
© 2014 THE EXPLORE ALL 50 PROJECT. ALL RIGHTS RESERVED.
Issue #11

ISSUE #11
Be Enchanted
I must admit, the New Mexican desert cast a spell on me and I was completely smitten. Let your inner explorer loose and you too will discover why our 47th state, New Mexico, is also known as the Land of Enchantment. In this post you'll find out where to discover the arts, awesome souvenirs and delicious fare.

| | | |
| --- | --- | --- |
| | Make sure to check out our post on road trip themes, a great way to pull your trip together to convey a particular message, create an awesome learning experience and get everyone involved in the action. And don't forget to take our quiz! Cheers—Alisa at Explore All 50 | |


Five Reasons Why You Need to Visit New Mexico
There is a reason New Mexico is known as the Land of Enchantment. It's earthly beauty draws you in in what can only be described as a sort of spiritual experience. For those who have never been, New Mexico evokes visions of barren desert landscape with not much to see or do. I am here to tell you that nothing could be further from the truth. New Mexico is gorgeous and filled with interesting things to explore and is another great place to discover the diversity of America ...
Native American Fetishes:
An Awesome and Collectible Souvenir
One of the all time coolest and meaningful souvenirs we've gotten on any trip are the Native American fetishes we purchased on our trip to New Mexico. If you are like me, when you hear the word fetish you think of a weird obsession with sexual overtones like a foot fetish. Fetishes are also amulets or good luck charms and every culture has them ...
Enchanted by New Mexican Food
(by guest blogger Jeff Shoer) The state slogan of New Mexico is "The Land of Enchantment," but it seems it seems the food and regional cuisine is equally enchanting enough to get me yearning to come back to sample more of it's spice and spirit. Heck, I wanted to jump in the car and drive there several times while writing this article ...
Road Trip Themes
When planning a trip I like to focus on an idea or message based on the places we are going and the sights we'll see. Themes are a great way to connect an entire itinerary to what your kids are learning in school, or to general ideas in everyday life. It's important to make sure that your theme is age appropriate so everyone gets the most out of each trip ...


| | | | | | | | | |
| --- | --- | --- | --- | --- | --- | --- | --- | --- |
| | Lay out everything you are packing at least a couple days in advance. This gives you a couple of days to fine tune and make changes and add anything you might have forgotten. | | | | | | | |



PRIVACY POLICY | TERMS & CONDITIONS
© 2014 THE EXPLORE ALL 50 PROJECT. ALL RIGHTS RESERVED.
Issue #10

ISSUE #10
Hidden Treasures Here At Home
So many folks think they need to leave the United States of America to see and experience something really interesting. The US is filled with hidden treasures that most of us take for granted, like our featured state of South Dakota. In this issue discover this gem of a state and a few others and learn how to make the most out of your visit in our Be Curious post.

| | | |
| --- | --- | --- |
| | In issue #10 of the Explore All 50 Newsletter you'll also find some great tips for Setting The Pace to keep everyone interested as you explore and discover. Oh and BTW, please don't forget to take the *Geography Quiz* ... Happy Trails—Alisa | |


Be Curious: Find Out What Makes A State Unique
There are 50 glorious states in the United States of America and each has it's own culture, history, resources, and famous figures just waiting to be discovered. When we travel on our quest to see all 50, we make it a point to appreciate the diversity of the U.S. by dialing into each individual state, understanding it's distinguishing characteristics and "personality" if you will. This sense of curiosity makes our trips infinitely more interesting, educational, and fun ...
Setting The Pace
The pace of your trip is a key factor in making the experience a success that leaves everyone excited for the next one. A trip that's too jam-packed with activities can be overwhelming and exhausting. On the other hand, a trip that is too slow or with too few planned outings can leave everyone bored ...
Don't Be Afraid To Take The Road Less Traveled
Too often we only think of traveling to states that have lots of tourist appeal like Hawaii, or Alaska, New York or Florida. Sadly there are too many hidden gems that most folks miss all across the country that are definitely worth exploring ...


| | | | | | | | | |
| --- | --- | --- | --- | --- | --- | --- | --- | --- |
| | Always, Always, ALWAYS check the condition of the mattress when you check in wherever you're staying. The last thing you want to find is a surprise like this. | | | | | | | |



PRIVACY POLICY | TERMS & CONDITIONS
© 2014 THE EXPLORE ALL 50 PROJECT. ALL RIGHTS RESERVED.
Issue #9

ISSUE #9
The Secret to Happiness
Whether it's indulging your inner wanderlust like Dee and Jerry Sorich, coming up with your own family rituals, or sampling tasty fare - the secret to happiness lies in the discovery. And where better to wander, create and indulge than in the Sunshine State of Florida, our featured state in issue #9 of Explore All 50's newsletter. Don't forget to test your knowledge with our latest *Geography Quiz* feature and see how much you know.

| | | |
| --- | --- | --- |
| | Are you enjoying Explore All 50? Help me spread the word! Forward this to your friends and family. Did you like a particular post? Share it on Facebook or Twitter. Challenge your friends by sharing our quizzes and compare your scores! | |

Reader Profile: Dee and Jerry Sorich
Finding the Secret to Happiness Out On The Road
I "met" Dee online when she wrote to let me know I'd left off her favorite ice cream, the benchmark against which she measures all others-Graetors in Cincinnati. Boy, am I sorry we missed it when we visited the Buckeye State on trip #11. I found out the Dee and her husband Jerry are lucky enough to live every travelers dream.
The Importance of Family Rituals
One of my biggest motivations for starting The Explore All 50 Project with my kids was to create a family history, one rich with rituals that define who we are giving us a collective sense of identity and purpose. I instinctively knew this was really important for my kids, but I didn't realize just how much, and how important it would come to be in connecting us all together.
Memories of People, Places and Foods in Sunny Florida (by Guest Blogger Jeff Shoer)
Many people dream about and then retire to warmer climates and my grandparents were no exception. The sweet memories of my days visiting them are still sunny and golden like the sun and sand in Florida. Sun-sweetened fresh squeezed pulp infused orange juice from Sid's backyard grove, cantaloupe cubes, Fruit Loops, and Oreos.


| | | | | | | | | |
| --- | --- | --- | --- | --- | --- | --- | --- | --- |
| | Invest in a tiny foldable rain poncho for everyone in your group. You'll be surprised at how often they will come in handy and take up way less space than an umbrella. | | | | | | | |



PRIVACY POLICY | TERMS & CONDITIONS
© 2014 THE EXPLORE ALL 50 PROJECT. ALL RIGHTS RESERVED.
Issue #8

ISSUE #8
Our Geography Quiz Is Finally Here!
Test Yourself And Check Out Our Newest Posts!
Everybody's got a loyalty program, but which one is best and how do you make the most of it? Read our advice based on years of experience. Next up, find out how to smooth some of the bumps in the road when traveling with teens, and if you're really looking for a win / win, see how these grandparents are showing their grandkids the US while giving tired parents a break. See how much you know about our featured state of Louisiana by exploring our newest feature the *Geography Quiz*.

Miles & Points:
How To Get The Most Out Of Loyalty Programs
It seems like every travel outfit these days has a loyalty program – airlines, hotels, car rental companies, and of course, credit cards-it can all be a little overwhelming. Here are some tips I learned to maximize your benefits while avoiding unnecessary confusion. READ MORE
A Veteran Road Mom's Guide To Traveling With Teens
Let's face it, kids are awesome but they can also be quite a handful. Every age has it's challenges. While parents of younger kids may breathe a sigh of relief as the physical challenges fall away (no more booster seats, dressing or bathing kids) and kids become more independent, they should be forewarned that the real challenges are yet to come ... READ MORE
Grandparents On The Go:
Doing It Right The Second Time Around
I hear it all the time from grandparents. They love having fun with their grandkids spending time doing special things that they might not have had to the opportunity to do with their own children. Meet my parents, Mario and Madeline Jason, grandparents on the go who are seizing the moment-traveling throughout the USA with the grandkids. READ MORE




Louisiana
Louisiana definitely has it's own distinct charm. Most folks only get to see New Orleans but we were fortunate to explore from Shreveport all the way to the Gulf of Mexico. The Pelican State in my opinion is the most unique is so many ways—from it's ecosystems and the folks who live within them along the bayou and along the coast to it's distinctive cajun and creole cuisine. READ MORE

| | | | | | | | | |
| --- | --- | --- | --- | --- | --- | --- | --- | --- |
| | Make sure you ALWAYS have snacks and gum in the car, especially saltine crackers if someone is prone to car sickness. | | | | | | | |



PRIVACY POLICY | TERMS & CONDITIONS
© 2014 THE EXPLORE ALL 50 PROJECT. ALL RIGHTS RESERVED.
Issue #7

ISSUE #7
How to Travel with More Joy and Less Stress!
Want to bring some joy into your life? In this 7th issue check out our reader profile Joy Rosen, a road trip traveller who lives up to her name bringing joy and making friends everywhere she goes. Next, eliminate a ton of stress before and on your next trip by following our simple checklist. Considering an RV? Make sure you weigh the pros and cons first.

| | | |
| --- | --- | --- |
| | Looking for an "awesome" itinerary? Get your Rocky Mountain high, by checking out our featured state of Colorado also known as "The Centennial State" because it was formed in 1876-100 years after the birth of our country. So dive right in and click away ... | |

READER PROFILE:
Joy Rosen - Sharing smiles across the miles!
Joy's parents could not have picked a more appropriate name for this Las Vegas resident and transplanted Brooklynite with the bubbly personality who brings smile and joy wherever she travels in her quest to see all 50 states. This former New York tour guide, is up to 12 states so far and can't wait to hit the road again meeting interesting people, experiencing new tastes and having all kinds of adventures. READ MORE
The Travel Stress-Less Checklist
Embarking on a road trip can be a fun and exciting time but it can also be a time to stress out over a multitude of things related to your adventure. Have I got everything I need? Have I got all my reservation info organized? Have I taken care of things to make sure my home is safe while I'm gone? These are all questions I ask myself in the days leading up to my departure and I am sure you do too. READ MORE
RV Adventures:
Give Your Romantic Vision A Reality Check First!
"Ahhh the romance of the open road ... traveling with my family ... all of us together in our little camper ..." It all sounds good on paper, but there are many things to consider before you embark on your road trip if you're considering taking an RV. For those of you seasoned RV travelers, my hat's off to you. Once was enough to decide that it just wasn't for me.
READ MORE


| | | | | | | | | |
| --- | --- | --- | --- | --- | --- | --- | --- | --- |
| | Road trip travel isn't glamorous and you never know what you'll encounter (mud, food, and G-d only knows what else...) so don't pack anything you be too upset lose if it got lost or ruined. | | | | | | | |



PRIVACY POLICY | TERMS & CONDITIONS
© 2014 THE EXPLORE ALL 50 PROJECT. ALL RIGHTS RESERVED.
Issue #6

Welcome to Explore All 50's Newsletter Issue #6!
Are you a planner or a free spirit? Are you sweet or spicy? Check out our latest posts to find out. Learn about the ins and out of regional BBQ from our first guest blogger Jeff Shoer and discover why factory tours are so much fun. Meet the White family from Maryland in our latest reader profile and be sure to check out our featured state of South Carolina. Hope you'll find this issue deliciously interesting ... enjoy!

To Plan Or Not To Plan? That's The Question!
So I was speaking to my friend Becky the other day encouraging her to take a look at my website as she was considering a trip to New Orleans. After perusing the things we'd seen and done and taking a look at our itinerary, "Wow!" she exclaimed ,"You're a real planner. To be honest, I prefer to just land in a city and be totally spontaneous, exploring whatever hits me, is that doable?" READ MORE
Where There's Smoke ... There's BBQ!
Check out our first and very tasty post by guest blogger Jeff Shoer. Learn about where to find the tastiest BBQ. CLICK HERE
READER PROFILE:
Meet the White Family - Giving Their Kids Wings!
Broadening their kids horizons while they spend quality time together. Find out what it means to give your kids "wings." CLICK HERE

Do you want to be profiled next?
Email alisa@exploreall50.com for your 15 minutes of fame!

Factory Tours
It all started with a show I happened to catch on TV called "Watch It Made In The USA." I bought the book from the show that listed all the factory tours across the US, and it turned out to be an amazing resource. READ MORE


| | | | | | | | | |
| --- | --- | --- | --- | --- | --- | --- | --- | --- |
| | Pack less and do laundry on the road. If you don't want to wait to do laundry at your hotel, take it to a fluff and fold laundry. They charge you by the pound and it's usually very reasonable. | | | | | | | |



PRIVACY POLICY | TERMS & CONDITIONS
© 2014 THE EXPLORE ALL 50 PROJECT. ALL RIGHTS RESERVED.
Issue #5

Welcome to Explore All 50's Newsletter Issue #5!
Our online community is truly growing and we're getting wonderful feedback so far. Here's our latest newsletter with posts we hope you'll find interesting enough to share with your friends. Weird foods, movies, good deals, and more in addition to our featured state which we're proud to announce is the Lone Star State, Texas.

| | | |
| --- | --- | --- |
| | Scroll down, click away and share you comments and thoughts. As much as I want to inspire you, you also inspire me so let me know what you think, email me. | |

Our Top Five Weirdest Food Experiences
Are you adventurous when it comes to your taste buds? Here are our top five weirdest things we've tasted on our travels all around the country. Some surprisingly delicious and some ridiculously awful. Read all about it here.
Movies & Memories:
Together Creating An Enormous Impact
Read what happens when you see things on screen that you recognize from places you've visited. 12 Years A Slave is a powerful movie, but was infinitely more powerful for all that we'd seen. Read about it here.
Hotel Hunt: Get the Right Room at the Right Price
Want to know the secret to getting a great hotel room at a great price? Check out my valuable tips to making sure you get what you think you're getting without any unpleasant surprises by clicking here.



Texas
The Lone Star State is the biggest size wise in the lower 48. I'd also argue it's got the biggest personality. Texans are passionate about their land, their music, their food plus just about everything that's part of Texas' history and culture. Find out more by clicking here.

Most Memorable Activity
Billy Bob's Texas

Best Foodie Experience
H3 Ranch

Trip #7: Texas
Full Nine-Day Itinerary | Music to Keep You Company

| | | | | | | | | |
| --- | --- | --- | --- | --- | --- | --- | --- | --- |
| | Find a great souvenir? See if they can ship it home. That way you don't have to lose valuable luggage space while you accumulate stuff along the trip. You'll probably have to pay a shipping fee but you'll skip the sales tax since it's being shipped out of state. | | | | | | | |



PRIVACY POLICY | TERMS & CONDITIONS
© 2014 THE EXPLORE ALL 50 PROJECT. ALL RIGHTS RESERVED.
Issue #4

Welcome to Explore All 50's Newsletter Issue #4!
Hopefully you're getting inspired to plan a summer trip. If you are still on the fence, this newsletter should give you a few good reasons to get out on the road. Find out how to stay fit as you explore, especially in our gorgeous featured state of Montana. Worried about costs? See how the Pilichowski family manages a road trip for a family of eight on a limited budget. There are so many great reasons to get out there and with the right planning (see our post about mapping your route) you will have a blast while staying fit all within your budget.

| | | |
| --- | --- | --- |
| | As always, if you are enjoying these newsletters, please forward this to your family and friends and encourage them to sign up here and join our Explore All 50 community. | |

Exercise: The Surprise Benefit Of Any Road Trip!
For the longest time I couldn't figure it out. On every road trip we've eaten well, we've sampled treats all along the way, and for some reason I always come back lighter than when I left. And then the light bulb went off. Sure we were sitting in the car for a couple of hours a day, but the rest of the time we were walking everywhere ... MORE
Mapping Your Trip
Once you've decided on a particular region and you've figured out how many days you can spend, the next part is planning your route and mapping your trip. I have found that, by and large, the best approach is to create a loop in which you start and stop in a large city where you can fly in and out of, and rent and return your vehicle (if necessary) ... MORE
Reader Profile: The Pilichowskis, Family of Eight!
So far the Pilichowskis have visited 35 states in 4 trips. I don't know about you, but I'm doing the math and that's a lot of ground they've covered in a short period of time (to give you some perspective, it's taken me 14 trips to cover 42 states). Like me, I am sure you are dying to know how does this family of 8 make it work ... MORE


| | | | | | | | | |
| --- | --- | --- | --- | --- | --- | --- | --- | --- |
| | As an extra precaution against bedbugs hitching a ride home with you, never leave your luggage on the floor, always put it up on the desk or credenza in your room. Also, stay away from those folding luggage racks. | | | | | | | |



PRIVACY POLICY | TERMS & CONDITIONS
© 2014 THE EXPLORE ALL 50 PROJECT. ALL RIGHTS RESERVED.
Issue #3

| | | |
| --- | --- | --- |
| | Hot off the press (or should I say keyboard), the latest issue of the Explore All 50 Newsletter is here! In this edition, I hope to spark you inner adventurer to get out on the road with our driving tips and breakfast picks culled from ten years worth of experience. Also, get in touch with your inner Connecticut Yankee in our featured state while you hum tunes from our featured soundtrack. And don't forget to check out our reader profile, which could be you in the next issue, just email me! Safe travels, Alisa | |

Rules of The Road
Want to make sure you don't get pulled over when you're trucking along a two-lane highway far from home? Make sure you check out our Rules of The Road ... ten sure fire tips to keep you and your passengers safe while you navigate your road trip route.
How To Make The Most Out Of Traveling With Your Kids
How do you make sure your kids are dialed in when you are trekking along on your awesome adventure? As a mom who's put on quite a few miles with my three kids in tow, here are my best tips to help you make sure your kids are engaged in what they are seeing and that you take advantage of spontaneous teachable moments.
Our Top 10 Breakfast Experiences Across The USA
Our most memorable early morning meals all across the country. If you find yourself near any of these locations, make sure you stop in to to sample the deliciousness! It's (almost) all about the biscuits .... and the eggs, and the potatoes, and the pancakes ... yum!
Reader Profile: Jeff Shoer—Food "Experientialist"
Meet Jeff Shoer, travel and food writer extraordinaire whose on a mission to seek out amazing food experiences all across America and share them with you. Read Jeff's story here.

Do you want to be profiled next?
Email alisa@exploreall50.com for your 15 minutes of fame.

Connecticut
If you are touring New England then at some point you will surely find yourself in Connecticut—also known as The Nutmeg State. I bet you knew Connecticut is home to legendary Yale University in New Haven, but you probably didn't know that it's also home to the iconic candy known as Pez in Orange (Orange, CT that is). From the shores of Mystic, to its capital of Hartford, Connecticut it a true original just like one of its most famous residents, Mark Twain.

Favorite State Activity: State Capitol Building
Best Foodie Experience: Pez Factory Tour (Who doesn't love Pez?)
Trip #14: Itinerary | Music Soundtrack

| | | | | | | | | |
| --- | --- | --- | --- | --- | --- | --- | --- | --- |
| | Take along a few extra ziplock baggies just in case your shampoo or other toiletries leak on the plane (the pressure tends to pop the tops off). That way you don't need to put your hand in a sticky bag more than once. | | | | | | | |



PRIVACY POLICY | TERMS & CONDITIONS
© 2014 THE EXPLORE ALL 50 PROJECT. ALL RIGHTS RESERVED.
Issue #2

Welcome to the 2nd issue of the Explore All 50 Newsletter!
In this issue we are introducing a new feature called Reader Profiles where you get to meet a fellow traveler who is either on a quest or has completed travel to all 50 states. Find out what drives their passion, along with great tips and funny stories. If you want to be featured next - please let us know! You will also find great travel tips for planning ahead and how to save big on car rentals. Our featured state in this issue is Michigan.

In our The View From The Road series you'll find out why you need to visit Detroit further down you'll find out what else you shouldn't miss in "The Wolverine State."

Hope you enjoy this issue - Alisa

READER PROFILE:
Mark Davidson Visited All 50 Before Age 39!
Welcome to our latest feature ... Reader Profiles! It's always fun to hear what drives our fellow travelers. I was really impressed by how many folks I met that were just like us-on a quest to see all 50 states. We thought it would be really interesting to tell their stories-not just those who've seen all 50, but anyone who is on a quest. Favorite routes, super travel tips, funniest mishap, we want to share it all.

| | | |
| --- | --- | --- |
| | First up is fellow Californian Mark Davidson. Read his story here. Do you want to be profiled next? Email Alisa@ExploreAll50.com for your 15 minutes of fame. | |

Start Thinking About Your Summer Road Trip Now
Where are you going this summer? It's time to start planning and making reservations if you are going somewhere that's a big tourist destination (like Alaska, where we're headed this summer). Poll your family, start looking at the atlas and start racking up those miles. I can already feel the excitement building ... summer's coming! Click here to find out what you should be doing now.
Car Rentals:
Simple Tricks to Make Sure You Get The Best Deal
Find out the most efficient way to price compare when renting a vehicle. Shopping across websites can be time consuming and not always result in the best deal. Click here to see which website is our sure fire go to resource for the best money saving deals around.
The View From The Road:
Detroit Down but Not Out And Worth A Visit
The 2nd in the series. Here are some great reasons to follow Mark Davidson's advice - to follow the road less travelled and discover the great city of Detroit. In spite of facing hard times, Detroit is a wonderful place to visit. Click here to find out why it's a place to trace dreams turned to reality that transformed our nation and changed the world. Find out why it's also the best place to reconnect with your fellow Americans and how they can benefit from your visit.

Michigan
Michigan is such a dynamic state with a strong and resilient spirit. It's no secret that times have been tough here. Michigan is also the home of the American Auto Industry and Detroit is at its center. Click here to read about what else there is to see and do in "The Wolverine State."

Most Memorable Activity: Ford Rouge Factory Tour
Best Foodie Experience: Michigan Cherries
Trip #11: Itinerary | Music Soundtrack

| | | | | | | | | |
| --- | --- | --- | --- | --- | --- | --- | --- | --- |
| | Before you and your family embark on any activity, always decide on a meeting place so everyone knows where to meet if anyone gets lost. Sure everyone has a phone these days but this way if it gets lost, or more likely runs out of battery, everyone knows where to find each other. | | | | | | | |



PRIVACY POLICY | TERMS & CONDITIONS
© 2014 THE EXPLORE ALL 50 PROJECT. ALL RIGHTS RESERVED.

Welcome to Our First Issue
Thanks for subscribing to the Explore All 50 Newsletter! We are excited to bring you all sorts of trips, tips and ideas as well as interesting stories all related to travel across the 50 states right to your inbox. Together, we are charting a course to build our online community of fellow travelers who are as passionate as we are about exploring everything that makes America great. We look forward to sharing our experiences, showing you things you

| | | |
| --- | --- | --- |
| | shouldn't miss and sharing our mistakes so you can learn from them. Adventure is right around the corner, and riches to discover are right here in our own backyard-in the good ol' USA. Our hope is that you enjoy staying in touch, let us know what interests you and share your comments-we want to hear from you! We want everyone to be part of The Explore All 50 Project ... so come along with us on this incredible journey and LET'S GO! | |

Making New Friends at the LA Times Travel Show
What a great reception we had last weekend at the LA Times Travel Show at the LA Convention Center. We connected with some of our online followers and made tons of new friends who are equally passionate about seeing all America has to offer. Click here to read about the show and watch of video of our interview with KTLA's roving reporter Gayle Anderson.
Road Trip Travel: Giving Your Kids a 3D Education
Do you have any idea how much your kids can learn on a road trip? I was blown away at how much my kids were absorbing while we were having a blast traveling on our annual summer road trip on our quest to get to all 50 states. Read my latest post here about how to give your kids the education of a lifetime while making priceless family memories.
Top 10 Ice Creams Across The USA!
I LOVE ice cream and my kids and I have to have it wherever we go. We've sampled it all around the country and are thrilled to share with you our all time favorite top 10 finds. Click here to find the best places on the road for the creamiest and tastiest treats across the USA.



Washington
The first thing you are struck by when you arrive in Washington is the lush greenery everywhere. Seattle is often referred to as "The Emerald City" as the copious rainfall results in rich green foliage. Washington is a wondrous natural place with lots to explore, from the splendorous food choices available at the Pike Place Market in Seattle, to the gorgeous artwork made of glass in Tacoma, to the breathtaking volcano named Mount St. Helens. Don't forget to take in the music scene and any other natural wonders you encounter in this state with so much to see and do.

Most Memorable Activity: Experience Music Project
Best Foodie Experience: Pikes Place Market
Trip #1: Itinerary | Music Soundtrack

| | | | | | | | | |
| --- | --- | --- | --- | --- | --- | --- | --- | --- |
| | Don't want to lose something important-like keys, phone charger, sunglasses? Assign them a particular spot-like a special pocket in your backpack and ALWAYS put them there-no exceptions. That way, they will always be where they are supposed to and easy to find. Just make sure that everyone else knows where that assigned place is and make sure if it gets borrowed it gets put right back where it belongs! | | | | | | | |



PRIVACY POLICY | TERMS & CONDITIONS
© 2014 THE EXPLORE ALL 50 PROJECT. ALL RIGHTS RESERVED.