In the Atlanta suburb of Buckhead sits a real gem of a museum, The Atlanta History Center. There is so much to learn here about this amazing city and its special place it holds in this region. The kids and I found this museum really interesting for a variety of reasons, but what was most insightful for us west coasters was learning about Atlanta's significance during the Civil War.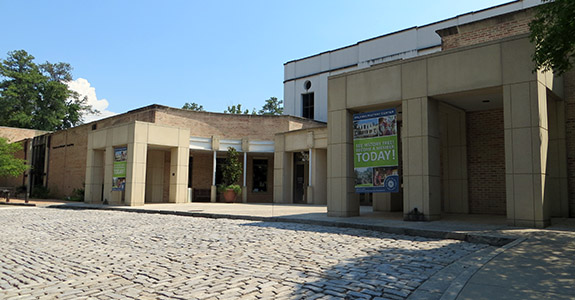 One of the most important things that we found out about Atlanta, was it's strategic importance for the Confederate army.  Atlanta was the railroad hub of the south and also played a key role in the manufacture and shipping of weapons and ammunition the supply of which the Confederate army depended on.  As the battle ensued, General William Tecumseh Sherman who commanded the Union Army of the North through Georgia, Mississippi and the Carolinas made a strategic decision that eventually led to the surrender of the Southern Confederate States.  In a controversial move, he burnt Atlanta to the ground.  Burning Atlanta and blowing up the train tracks ensured that weapons and ammunition could no longer flow to the enemy.  With Atlanta thoroughly destroyed. Sherman marched to Savannah and then through the Carolinas leaving utter destruction in his wake. Many say that Sherman's victory brought President Lincoln much needed support winning him the re-election.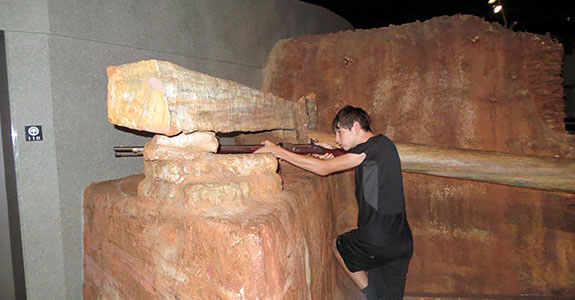 There are some really interesting interactive exhibits here besides the artifacts and displays.  My boys found the bunkers  with the shotguns quite interesting. Watching them take aim at an imaginary enemy, I tried to imagine sending my sons off to fight in the Civil War.  So many young men were lost in some of the bloodiest fighting this country has ever seen devastating families on both sides.
After the war, we learned that there was a great effort to rebuild the city of Atlanta and many former slaves contributed to that effort securing jobs now as free men and women.  Atlanta literally rose from the ashes to become the thriving metropolis that it is today-once again becoming a transportation hub for the south.  There are numerous exhibits that trace the path and the achievements by those who contributed to it's growth.
We loved this museum and think it's a must see for anyone visiting this remarkable city.  As we move into the future, it's so important to learn the lessons of our past and this is a great place to do that, to have meaningful conversations about how to utilize those lessons for a brighter tomorrow.  As a family, We seized that opportunity and hope when you visit you will too.