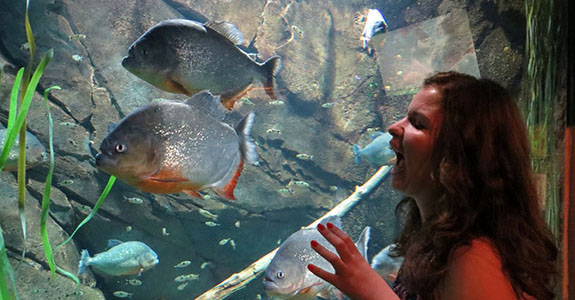 In 2005 when the Georgia Aquarium opened, it was the largest aquarium in the world.  This incredible attraction which serves to educate visitors about marine life was  made possible by a large donation from the founders of Home Depot to tune of $250 million.  It's spectacular and a real source of pride for the citizens of Atlanta.
Inside we saw white beluga whales, a spotted whale shark, adorable penguins and tons of other interesting creatures large and small. We like to watch Deadliest Catch on TV, and it was a total thrill to see live king crab. They are HUGE!!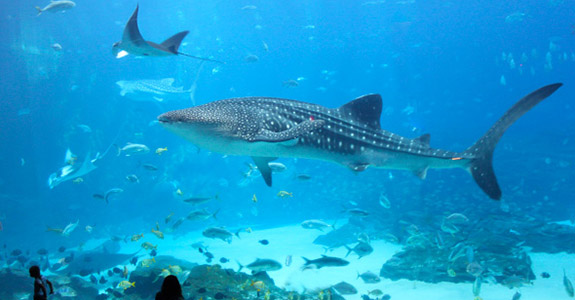 If you've been to other aquariums, the sheer size of this one will set it apart.  There are tons of exhibits to keep everyone occupied. We mozied around taking it all in.  What we liked was that some of the exhibits were interactive.  Of course there were the touch tanks which are always fun, but there were tanks that had large bubbles in them that you could "step into" and be surrounded by sea creatures.  The kids had a great time with that and posed for some awesome photos.
The sheer variety of creatures kept us wondering what was behind every corner and we got to see some things we'd never seen before like piranhas. Even if you're like us and have been to more than your share of aquariums, it's still worth a visit.  We loved it and you will too!