Millennium Park is a great place to start (and start early, there's a lot to do in the Windy City) your adventure in Chicago just like we did because you can do it before 10am before most other things open. We got really lucky as we were able to walk from our hotel which wasn't that far. Millennium Park is an incredible public space filled with artwork and areas for concerts. We walked through the Lurie Garden which is just filled with wildflowers and took some amazing photos.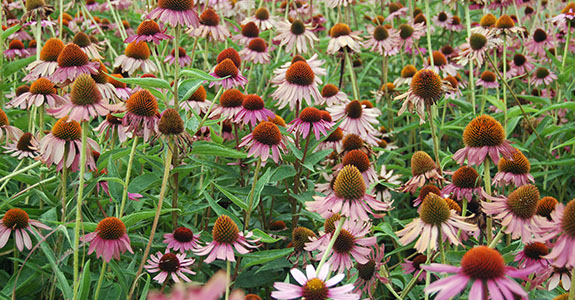 Criss crossing though winding paths we found ourselves on the lawn of the Frank Gehry designed concert space.  It felt like an open air space ship.  I imagined what it must be like to be a Chicago resident coming out on a warm summer night for a romantic date night concert under the stars.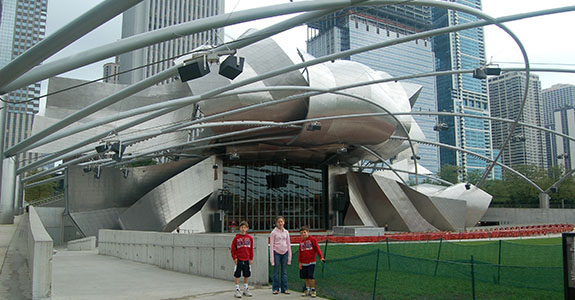 Then we headed to check out some of the amazing artwork starting with the giant silver jellybean that reflects the city.  We loved how the shape twisted and turned whatever it was reflecting especially ourselves and the kids ran around trying different angles almost like a funhouse mirror.   I thought the giant metal jellybean was a great metaphor for how our environment around us can alter our view of life-and this I can attest to be totally true from all our travels so far.  We have all been truly changed by what we've seen.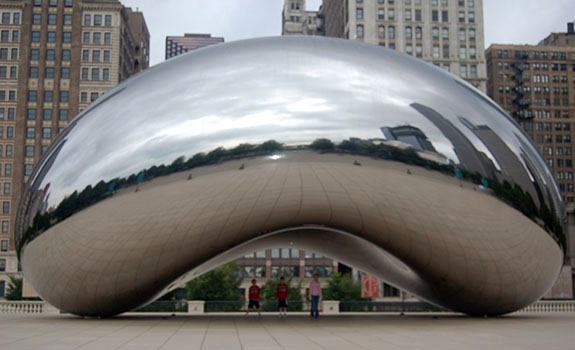 From the jellybean we walked over to these fantastic spouting fountain faces which is the only way I can describe them as I have never ever seen anything like it.  There are several large video displays that show faces that look at you for a few seconds, they might wink, then they close their eyes and spit.  We all think this was by far the most unique fountain we'd ever seen.  I always wondered whose faces those are and what they think knowing visitors from all over the world come to watch them wink and spit.  What a fantastic open space for all Chicagoans and visitors to enjoy. Bravo Chicago!