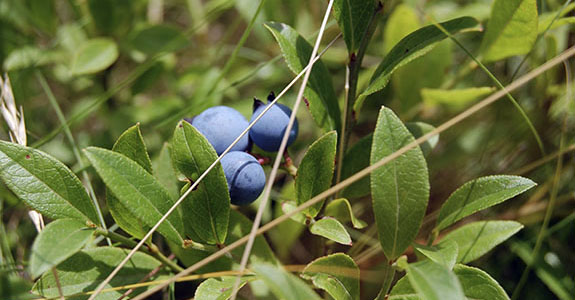 One of the things Maine is famous for is wild blueberries.  You can find them lots of places, and we bought jars of them at L.L.Bean in Freeport and had them shipped home. Also known as"Maine caviar"  you can use them  in pancakes, muffins etc.  But nothing compares to picking your own blueberries right off the bush.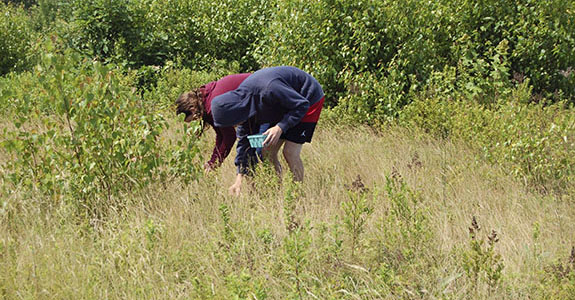 If you happen to be in Maine in late summer mid of July through August you're in luck and you can experience picking your own.  There are lots of U-pick-em farms all over the state.  We were there mid July and the blueberries weren't quite ready but after making a few calls we found an adorable 80-something woman name Edith who told us a few of the blueberries at her place were starting to ripen and since we only wanted one box, she'd let us come by and pick.  We drove up to her somewhat remote farm where she greeted us and told us a little about the place.  She has no electricity or running water, and she's "completely off the grid"  she was quite proud of saying.  Sadly she was packing up to move as maintaining her home and farm had become too much for her and her husband.  She gave us a pint container and walked us out to the of her house  into the open field.  With a sharp eye you could see little bunches of blue berries in the grass.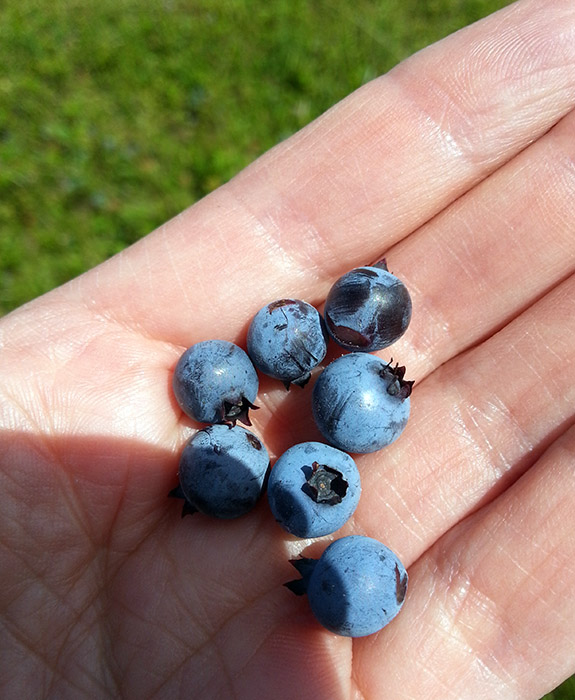 We started picking and as we were picking we were getting attacked by large flies.  After filling a small container, we'd had enough.  The blueberries were deliciously sweet and tart.  I could only imagine how fabulous a pie would taste made out of them.  Normally we'd have to pay for our berries but Edith didn't charge us a dime.  We had a great time doing something we'd never be able to do anywhere else.  What a great memory and a great experience.  If you're traveling to Maine, check out this website that I found very helpful to find U-Pick-Em blueberry farms in various counties.
www.theheartofnewengland.com/backporch-MaineBlueberries