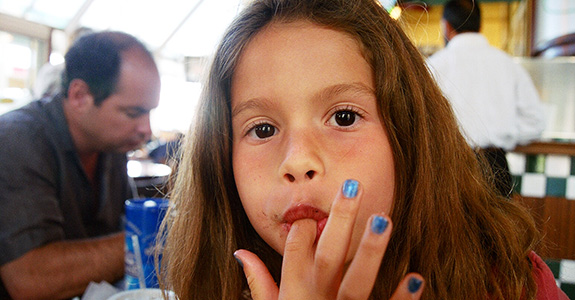 Pike Place Market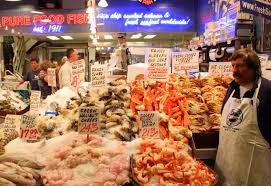 is an amazing place to delight the senses! An open air market filled with sights, sounds, tastes, and smells, you will find many things to give you the "flavor of Seattle." The kids and I were fascinated walking from stall to stall looking at the displays and hunting for samples. One of the most memorable highlights was watching the fishmongers who literally throw a whole salmon across the stall. We sampled the many varieties of smoked and candied salmon, a staple of the original native inhabitants of the region (our favorite was the teriyaki—YUM).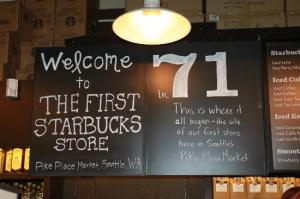 Also, don't miss the original Starbucks-the stall that started it all!. You've just got to have a cup of Joe where the whole coffee craze started-it's historic!. The line is long but don't be discouraged, it moves very quickly—DO NOT MISS!
There is lots here to learn about and engage in interesting conversation about what stuff is and where it comes from. Taste, smell, sample, talk about your impressions and listen to everyones' thoughts. Take it all in! In my book, that's pure magic.  Ain't that what life's all about????