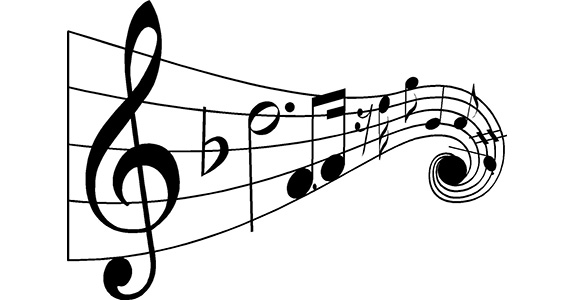 Adding a soundtrack to your journey
There's nothing like cruising along the open road with the windows down, tunes blasting, and everyone in the car singing along at the top of their lungs. Creating a "soundtrack" for your trip is a great way to add a little "extra flavor" to what will already be an incredible journey. Music is also a great way to highlight the geographical and historical aspects of each region as you're passing through, and at the same time bond everyone together by creating shared memories.
Before we leave, I put together a playlist of songs that have to do with the places that we're visiting—some might have the names of the states, or music from artists from that region, or songs whose content works with our theme. For example, for our trip to Tennessee, Arkansas, Louisiana, Mississippi, and Alabama, our themes were civil rights and American music (easy, I know, because music was a theme here).
Check out a sampling of our playlist:
-Born Country (Alabama)
-All Shook Up, Don't Be Cruel, Blue Suede Shoes (Elvis)
-Hey Mr. Cotton Picker (Tennessee Ernie Ford)
-Tennessee Homesick Blues (Dolly Parton)
-Arkansas Traveler, Backwater Blues (BB King)
-Bayou Swing (Zydeco All Stars)
-Mississippi Girl (Faith Hill)
-Sweet Home Alabama (Lynyrd Skynyrd)
-American Pie (Don McClean)
Here's a sampling of our New Mexico and Colorado playlist:
-Cool Places (Sparks and Jane Wiedlin)
-Weird Science (Oingo Boingo)
-Route 66 (The Joneses)
-Pink Houses (John Cougar Mellencamp)
-Tell It On The Mountain (Peter, Paul and Mary)
-Rock This Town (Stray Cats)
-Hot, Hot, Hot (Buster Poindexter)
I craft a playlist for every trip. It's super easy to do, especially with iTunes along with any music you may already have stored on your computer. I used to burn a CD, but now I just load it onto an iPad or phone and use Bluetooth or an auxiliary plug in the car. It makes the trip all the more fun. Some of the songs everyone knows, but some are totally new, and by the end of the trip everyone knows all the words. I can tell you as a parent, simply by doing this and exposing my kids to music they wouldn't otherwise hear on the radio, these soundtracks alone have truly broadened their musical knowledge.
Something magical happens when a song comes on and everyone slowly starts singing along until before you know it, everyone is belting it out together. There is a real sense of "we're all on the same team" and no matter who was fighting with whom, as soon as everyone's singing along, all is forgotten. Singing together unites everyone (even if it's just for the few moments that the song is playing) and that's precisely what these trips are all about!
Once we're back home, the soundtrack is a lasting reminder of the great times we've had and all that we've learned and experienced together. Whenever we hear those songs, we are somehow transported and get to relive a little of our adventure once again. So in addition to setting the mood and complimenting the scenery while we're on the road, the soundtrack also becomes an auditory scrapbook of all the memories we've shared. So for something extra special, don't forget to take your music with you!