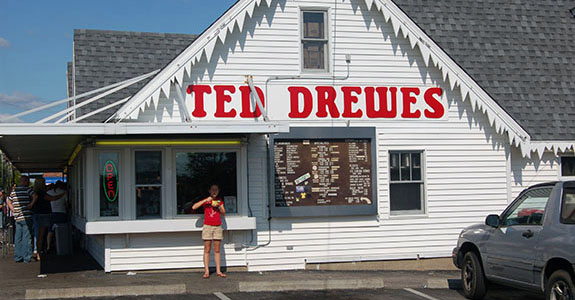 Every guidebook we read said that Ted Drewes Frozen Custard was a St. Louis original not to be missed so we were really excited and intrigued to try this unique dessert treat. When we arrived there was a line which we found out is a constant thing here.  When we finally approached the window we were given the choice of a frozen custard or a concrete. The custard is a lot like ice cream only creamier and richer.  I ordered a plain custard, the kids all ordered a concrete which is like a giant shake so thick you can't pour it out of the cup, hence the name concrete.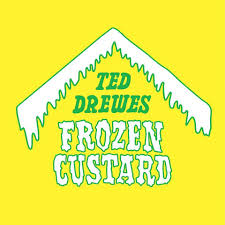 You can pick your flavor and add mix-ins kind of like a Dairy Queen Blizzard taken to the next level of decadence.   Ice cream is one of my all time favorite foods on any trip, but OMG, this was so good, I would fly back just to have another one-really, I would. Apparently it's made with cream, eggs, sugar, and honey and was so creamy smooth and absolutely incredibly delicious.  As we were sitting on a bench savoring our delicious treat we noticed not one but two wedding parties that arrived by minibus, in their gowns and all.  They got in line and ordered up.  Apparently tradition in St. Louis has it that after the wedding, the bride, groom, and the attendants hit Ted Drewes for a pre-reception treat.
In our travels whenever we've seen a frozen custard stand we try it, but none have every been remotely as good as Ted Drewes.  The secret I think is the creaminess-no little annoying ice crystals here, and the honey-beyond magical.  It's a St. Louis institution and NOT TO BE MISSED.  In fact it made our top 10 ice cream list which you can find by clicking here.
By the way, there are 2 locations where you can get your fix and both are great and will have a line.