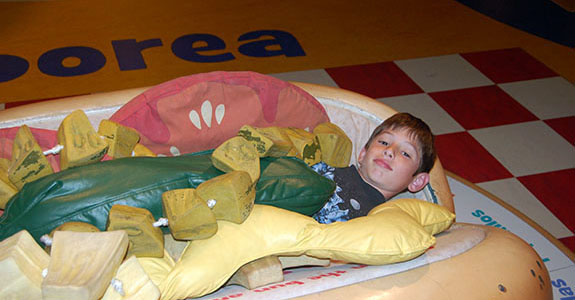 Wow, everything you ever wanted to know about the Windy City is under one roof at the Chicago History Museum. We found this museum to be a fantastic place to learn about the history of the city, it's diversity, and it's role in the American economy.  We started off in the kids area which has some really fun interactive exhibits.  The kids loved "becoming" a chicago hot dog and  riding an old fashioned bicycle.  They "jogged" in the marathon in a video screen and even designed a postcard on the computer which they were able to email home and print out.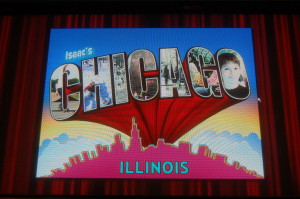 What I loved was that this museum was also interactive for adults.  The kids and I together designed, constructed and tested a Chicago style bridge.  We learned all about the Chicago fire and were able to trace it's path using maps and first hand accounts.  We also built skyscrapers like the John Hancock building.  As an adventurer and a road trip traveler who is really keen on learning what makes America all that it is, museums like this are fascinating and incredibly educational to me.  As a mom, it's also really important that my kids stay engaged so throughout our visit we talk discussing the history and what we are seeing.  I just love watching my kids soak up information really gaining insight and knowledge and asking lots of questions.
The displays here about the Chicago fire were truly amazing and really painted such a clear picture of this monumental event in the city's history.     What tied it all together was the message of how the city has changed over time from it's founding till now particularly as a result of it's immigrant population which really played into our theme on this trip.   The Chicago History Museum is one of the best we have ever seen in terms of painting a portrait of a city and engaging the visitor to interact and learn more.  If you want to find out all that makes Chicago great from it's history to it's cultural diversity, then DO NOT MISS this museum.