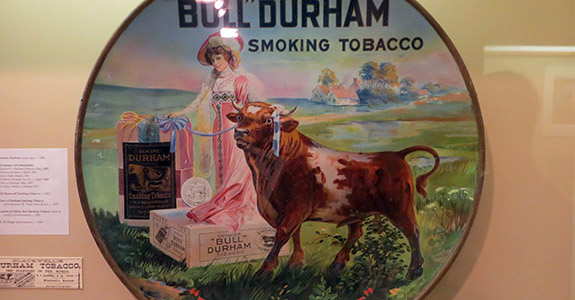 So you've probably heard of Duke University, and maybe even Duke Energy and the legendary heiress Doris Duke. But did you know that the Duke fortune was amassed through the production of tobacco? The Duke Homestead State Historic Site is where you can tour the early home and factory where Washington Duke first grew and processed tobacco. Duke's sons later founded the American Tobacco Company, the largest tobacco company in the world.
We toured the humble home and saw where Washington Duke lived with his family then saw the smoke house where the tobacco leaves were dried and turned into smoking tobacco from which the Duke family would later make its fortune.  After the tour of the homestead, we headed into the museum where we learned about the history of the Duke family, how the tobacco is grown and processed and what an important part it played in the colonies, the economy of the South, slavery, and the Civil War.
Though the museum is not glamorous and feels a little dated, the exhibits tell and truly interesting story and one that is quite important to the history of this country.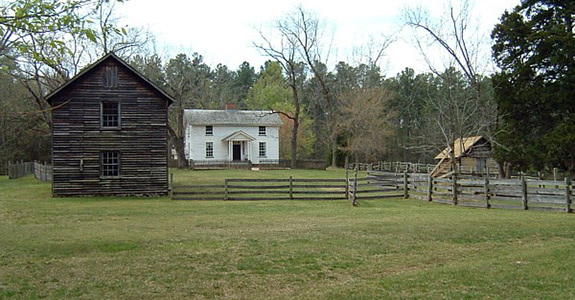 Now we don't condone smoking cigarettes, but as a mom, I felt it was important to take the opportunity to educate my kids about about tobacco and it's role in our nation's history. To my point-Lilia later got an extra credit question right in her AP History class because she knew Bull Durham was smoking tobacco which she would never have known had we not visited here. Because of the important role tobacco played in this country we rate this historic site a DO NOT MISS!