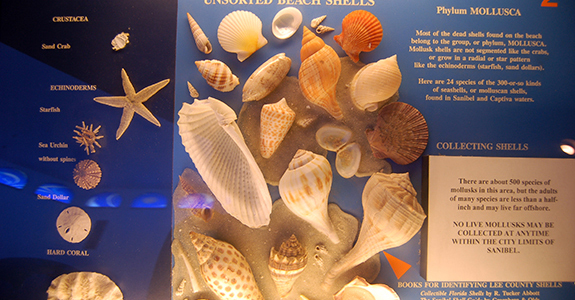 After spending time at the beach hunting for shells the kids and I needed to know what kind of treasure we'd found so we headed to the Bailey-Matthews Shell Museum.  Wow, was this place fascinating-an entire museum devoted to shells. We learned all about the different sea creatures that make shells, their life cycle, and what shells are used for after the creatures die, such as tools and artwork or even homes for other creatures.  I find shells so incredibly beautiful, mother nature at her most creative each one an incredible work of art.  I love their shapes and their colors but what's truly fascinating is how they are formed.  We spent a good hour in here deciding this was one of the most unique and interesting museums we ever been to.
Did I mention the fabulous gift shop? The have all kinds of wonderful shell related items that make terrific gifts and souvenirs. They will ship your stuff home, too! My mom collects teapots, and I bought a really special one here with shells on it and had it sent back so it wouldn't break. The Bailey-Matthews Shell Museum is a definite DO NOT MISS!
Did you know that sailors would use shells to make these beautiful keepsake boxes to bring home to their sweethearts? Here's a really beautiful one we saw in the museum.