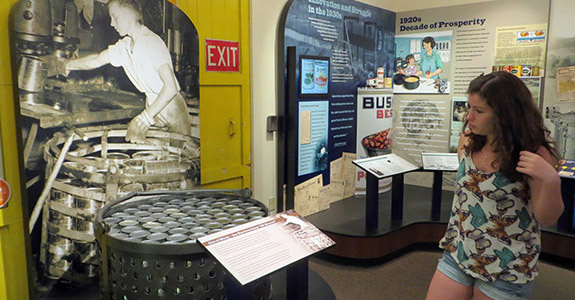 Sometimes driving along the road you can encounter a really awesome experience that you missed when doing your research. That's exactly what happened when we came across the Bush Visitor Center in the town of Dandridge—What a fun little surprise this was. Of course we've all seen Bush's baked beans on the shelves at our local supermarket so we pulled over and headed right in wondering what we'd find.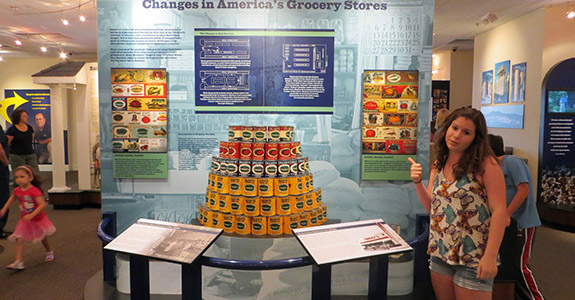 Inside we took a self guided tour and learned all about the canning process.  A.J. Bush and his wife Sallie started canning foods which was critically important to helping families survive during the Great Depression. Their business grew and became incredibly successful.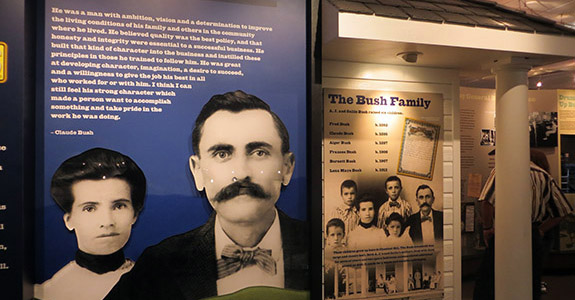 We learned all about beans—how they process them and turn them into their famous baked beans, and even found out our weight in beans. Sometimes that best stops are the ones that are unexpected and Bush's was definitely a stop we're glad we made.  Oh and by the way, they have an adorable gift shop.  I bought an adorable country kitchen style apron that I use all the time at home especially if I am cooking with Bush's beans which are delightfully delicious!