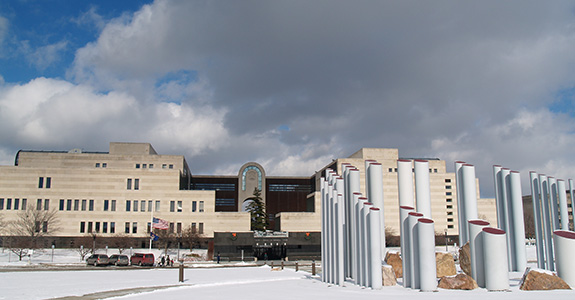 The Michigan Historical Center is an outstanding museum, but what we liked about it most is that it shows you that Michigan is more than just cars—and yes, there are plenty of those here too (which is nice because Michigan was home to more than just Ford…how about Cadillac, GM, Oldsmobile, to name just a few).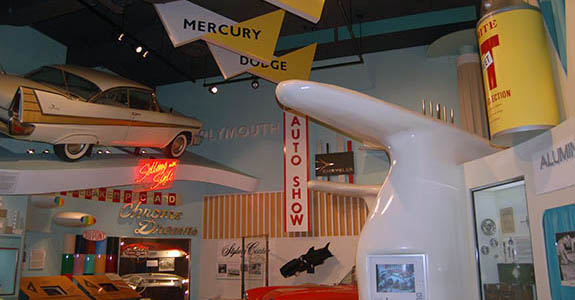 Some of the more interesting things we discovered were how the brands of cars got their names. Did you know that Pontiac was an Indian Chief? or that Cadillac was a French explorer?. We also learned about mining and logging in Michigan.  How about this little factoid- Did you know that Kellogg's Corn Flakes, were invented as a tasty and inexpensive food for the mental hospital patients in Battle Creek Sanitarium?  Wow, think about what Kellogg's is today and just think, it all started right here with a simple idea.
Sadly on this trip we did not get to discover the upper peninsula which is supposed to be breathtakingly beautiful or head out to Mackinac Island for the famous fudge-I am putting that on the future bucket list too. But by walking through the Michigan Historical Center we did get to learn about those places and others we missed since we were limited on time.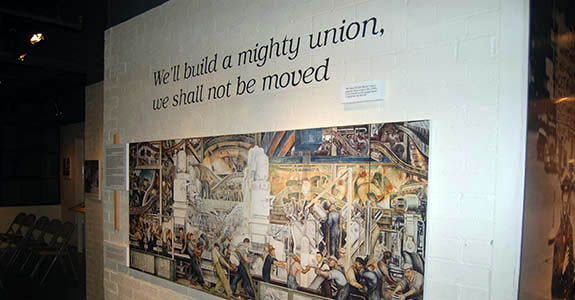 I absolutely love cherries-in fact they are my favorite fruit.  I learned some of the best cherries in the world are grown in Michigan. (wish I'd found that out sooner, maybe I could have found a u-pick-em cherry orchard-how fun would that be!).  There were lots of cherry products in the gift shop and I loaded up on treats to send home.   I bought some Cherry fruit spread—heaven in a jar…OMG so good and some dried cherries.  Just the right amount of tart and sweet.  Sometimes the simplest things in life are the best.  You cannot do better that the Michigan Historical Center to round out your Michigan experience so I say it's a DO NOT MISS!