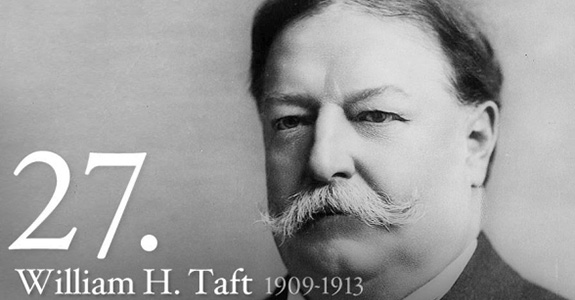 Cincinnati is where you will find the home where the 27th President, William Howard Taft, was born and raised now known as the William Howard Taft Historic Site. As we ventured inside  we found  a treasure trove of information about this very interesting and committed public servant.
William Howard Taft is probably most famous for being our nation's heaviest president, and that's usually the only fact most folks know about him.  I am so glad, we visited because as we learned so much that we didn't know about his life and his service.  We really came to appreciate his commitment to serving his country not only as President but also as the Secretary of War under President Teddy Roosevelt after serving in the Philippines as Solicitor General (prior to ambassadors). He served only one term as President in 1921, before he was appointed Chief Justice of the Supreme Court which we learned was his ultimate dream job, and served up until his death in 1930.
Some of the highlights of our visit were seeing the key to the city of Manila and the bible upon which he swore his oath to office as President.  I really love when my kids and I share those moments where we delve deeper and learn about someone's passion and commitment about serving their country beyond just the surface information that we know about them.  This stop may be something that you choose to ignore because you think it's not glamorous or interesting enough.  On the contrary, I strongly encourage you to check out this amazing history lesson and learn about one of our country's unsung heroes who was so much more, than just our nation's heaviest president.