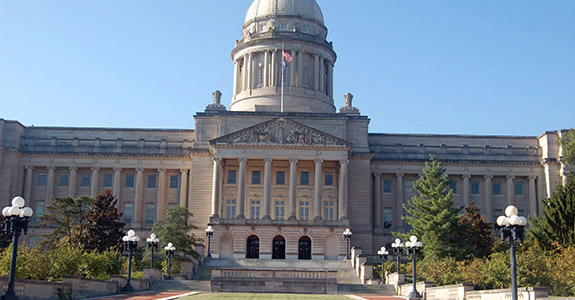 The grounds of The Kentucky State Capitol Building are just lovely, and when we were there they were covered with acorns. As we walked up, we could tell there was something going on, and as we got closer we discovered it was a celebration of the anniversary of women getting the right to vote. There were lots of ladies dressed in white with purple sashes surrounding a podium festooned with balloons next to banners of Susan B. Anthony and Harriet Tubman and other important women through history.  The women let Yvonne, Abigail, Lilia and I participate by holding up banners.  You just never know what you'll find at the capitol building.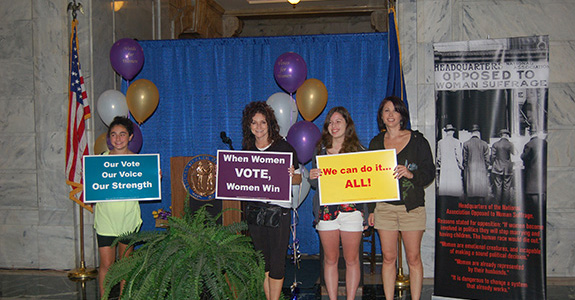 Afterwards we headed through the building to check out the architecture and the legislative chambers.  The building is very beautiful and stately with extensive use of marble but compared to the many others we've seen, there wasn't anything that stood out as truly unique.
As we were walking around one of the staff overheard our conversation finding out we were well behaved tourists from out of town and took us into the Governor's office to have a look.  Just goes to show you, good behavior goes a long way, and is often rewarded with some wonderful perks!