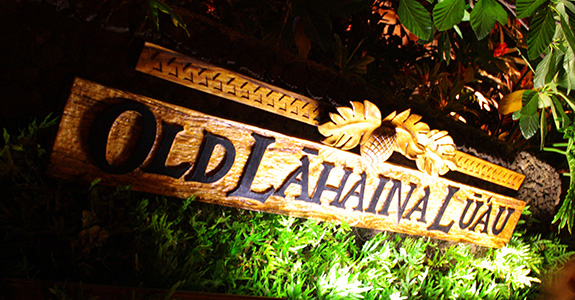 Seeing that we were in Hawaii to explore it's heritage and culture one thing on our must do list was a Hawaiian Luau and if you are planning a trip, I say it's a DO NOT MISS experience.  There a many to choose from throughout the islands but the key is to find the one with the best food, best show, and most authentic that fits into your travel plans and your budget.  After doing my research, we opted for the Old Lahaina Luau which was pricey but well worth it. In fact, a word to the wise, make your reservations well in advance to get the best seats.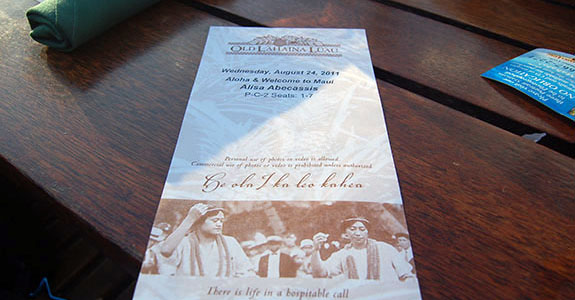 Upon our arrival we were greeted with leis and led to our table where we were served luscious tropical drinks.  The setting is outside steps from the beach you can either sit at tables or opt for the more authentic experience eating on grass mats.  We opted for the tables but the grass mats get a better view of the show.  Before sunset we were encouraged to check out and partake in the various Hawaiian arts and crafts that were being showcased. We opted to take some family portraits with the gorgeous sunset at our backs.  Using some props like a ukulele, we ended up with some absolutely priceless pictures which I can't post here because my self conscious teenagers would blow a gasket. Afterward we watched how they unearthed the whole roasted pig that was cooked underground on top of hot coals while wrapped in banana leaves which is the focal point of the luau or communal celebratory feast.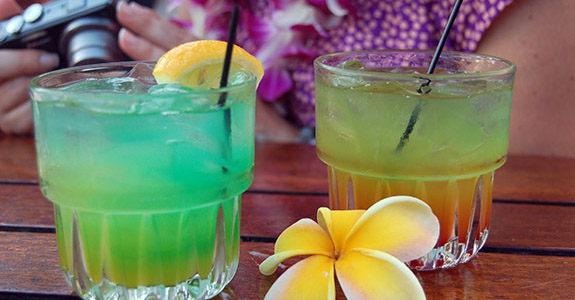 When it was time to eat, there was a buffet, which I must say was handled in a very orderly fashion.  No pushing and racing to get to the chow line here.  The buffet had lots of great selections and it was wonderful to try some truly authentic hawaiian dishes.  We sampled poi, which is  taro root paste. It had an interesting starchy flavor and was kind of grey in color but wasn't very popular with our group.  The boys could not get enough of the Ahi Tuna Poke salad which was fabulous.  We also tried the salmon Lomi Lomi salad which was smoked salmon mixed with tomatoes and some cucumber and spices.  In addition to the pulled pork there were some chicken, and fish dishes that satisfied everyone.  You could go back as many times as you liked and so Joel kept piling his plate with the Poke salad until he finally had his fill.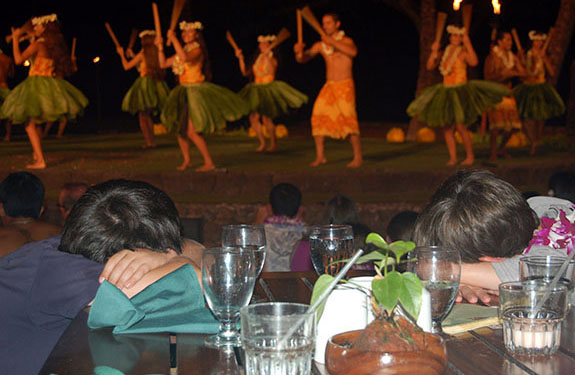 After our meal, we settled in for the entertainment part of the Luau.  Through  the art of dance, the story of the Hawaiian islands and Polynesian culture was beautifully told. I loved watching the graceful movements combined with the sound of the tribal pacific islander drums.  I still don't know how those girls shake so fast to the beat with those grass skirts but it was just mesmerizing to watch.
Overall it was a fantastic experience- a little kitschy and geared toward tourists, but it was fun, the food was good, and we left knowing more about Hawaiian cuisine and culture than when we arrived, which is what I had hoped for.