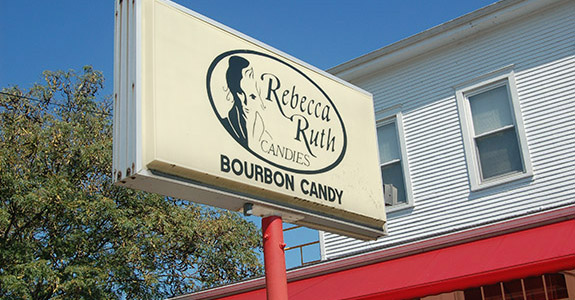 Until I'd been to the Rebecca Ruth Candy Factory, I don't think I've ever tasted anything quite as addictive as one of their Kentucky Colonels, also known as a Bourbon Ball. We took the opportunity to tour the little factory that turns out these magical confections that marry Kentucky bourbon and chocolate into an absolute taste sensation. The factory will remind you of that candy-wrapping scene in "I Love Lucy" when you see their enrobing machine (the machine that adds a little "robe" of chocolate over those magical bourbon centers) and the two employees who then pack the bourbon balls into their boxes.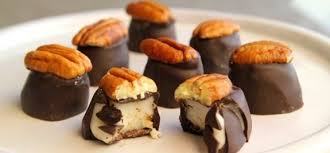 The story of Rebecca and Ruth is an authentic American story.  Rebecca and Ruth were young substitute teachers who in 1919 decided instead to open their own candy making business after getting lots of praise for the candies they made to give to family and friends at Christmas time.  The two women became successful at a time when it was unheard of for women to support themselves without a husband.  In fact Rebecca and Ruth did not even have the right to vote until one year after opening their candy factory.  My how things have changed for women in this country, and that's a very good thing...it's called progress. What's actually pretty ironic is that when we visited the Kentucky State House, they were celebrating the anniversary of the passage of the women's right to vote.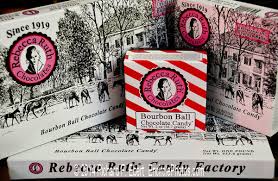 Their recipe for their famous Bourbon balls is a super secret and no pictures allowed inside , but you will get a taste and then you'll be hooked. Good luck trying to get out without a box. They are just sinfully addicting!  I am embarrassed to admit that I bought a box to bring home and they never made it back. They are just ridiculously good and the only thing that's stopped (and saved me) me from ordering some more is how much it costs to ship them to where I live in California-as much as the box of candy itself.....Do NOT MISS this fun and very tasty tour.