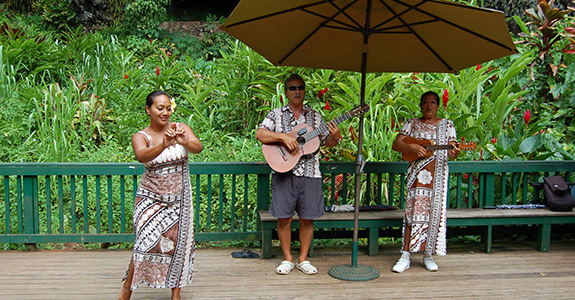 Taking a ride and exploring at the Smith's Fern Grotto Wailua River Cruise was a wonderful low-key introductory activity for what remained of the afternoon on our first day. We took a leisurely cruise up the lush and beautiful Wailua River while our guide gave us a narrated tour of the local area and vegetation. After the short 10 minute cruise, we docked and went ashore and hiked along a path approximately half a mile to the fern grotto location.
Immediately we were struck by how different the plants and flowers were from anything we'd ever seen before.  It felt like we were in the rainforest.  There were tons of exotic plants some with leaves as big as an elephant's ear.  There were gorgeous bright flowers and birds unlike any we'd ever seen singing in the trees.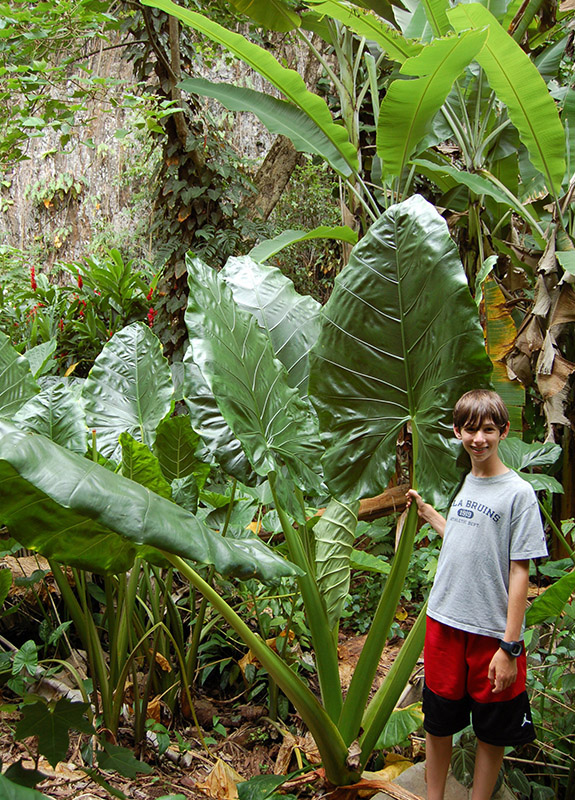 Arriving at the the Fern grotto we stepped onto a viewing platform to observe a lush cave where ferns hang from the ceiling in the most unique setting we'd ever seen. It is very dramatic and the location for many weddings and other important events on Kauai. While we were there we were treated to a hula performance.  Afterward we hiked back to the boat where we were treated to more hula and Hawaiian music on the cruise back.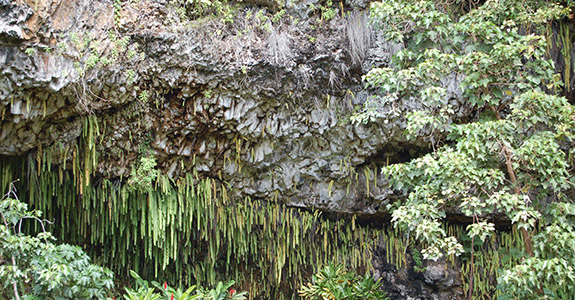 So, here's a little something i found out.  You know the C and H sugar commercial jingle ( C and H, Pure can sugar, from Hawaii, growin in the sun, C and H, island sugar, growing pure, fresh and clean, C and H pure cane sugar that's the one), that's actually a real song about Hawaii which was later turned into a jingle.  We learned the real words to the song which is called "Pearly Shells" written by Burl Ives and sang it all the way back to the Wailua marina.