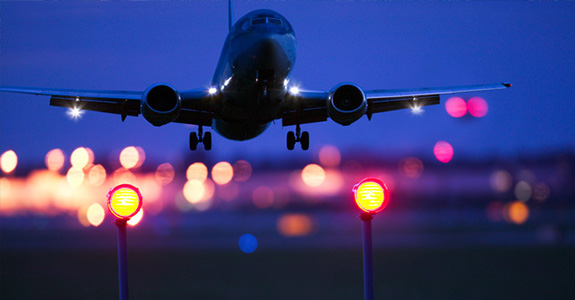 It seems like every travel outfit these days has a loyalty program - airlines, hotels, car rental companies, and of course, credit cards-it can all be a little overwhelming.  Here are some tips I learned to maximize your benefits while avoiding unnecessary confusion.
Always sign up
At the risk of getting a gazillion emails (which you can always unsubscribe from) you should always sign up.  More than likely the points won't expire and you just never know when you'll be using that vendor again.  And if you bring your kids along on a flight, make sure they get a frequent flier number as well.  Points over time can add up, so you might as well start accumulating them.
Go narrow and deep
If there is one vendor that you really like, you should get their credit card as well and earn points on that too.  I like to plan my trips in advance and so if I know where I'll be flying I will start charging whatever I can on that card, groceries, dry cleaning, anything and everything.  The catch is, to protect your credit, ALWAYS pay your card off monthly.  Credit card debt is very expensive to carry so don't spend more than you can afford to pay off at the end of the billing cycle.  I have a Virgin America credit card and when I know I'll be flying them I'll use it.  I also have a Hilton Honors credit card and an Alaska Airlines Visa Card and I switch them up as I feel I am going to be using those companies on a trip.  Our last road trip was to New England and I'd been using my Hilton Honors Visa and racked up quite a few points enough for some free rooms.  Next summer we'll be hitting Alaska so I've just switched over and putting all my purchases on my Alaska Airlines Visa.
Make sure you get the points you've earned
I cannot tell you how important this is.  Always, make sure you give your membership number whenever you make a reservation.  When you return from your trip, always confirm that you got all the points you earned.  Recently I found out that with Hilton Honors, when I reserved two rooms under the same confirmation number they only gave me the points on one room.  I had to call and open a case and get my points I rightfully deserved posted to my account.  Sometimes it's a little bit of a hassle, but if you earned those points you are entitled to them.  Being courteous goes a long way, sometimes they'll even throw in some bonus points for your aggravation.
Always check the membership sites for special offers
Sometimes there are special bonuses that are only available if you sign up for them. A click of a button can sometimes earn you double points, or a nice discount.  Just make sure you check the website before you make your reservations to make sure you are enrolled in any bonus programs that might apply.
Here are some I've enrolled in myself:
Airlines
• Virgin America Elevate
• Delta SkyMiles
• American AAdvantage
• Southwest Rapid Rewards
• Air Tran A+ Rewards
Hotels
• Hilton Honors
• Marriott Rewards
• Best Western Rewards
• Holiday Inn IHG Rewards Club
Car Rentals
Most car rentals points program partner with an airline or hotel so check who parters with who before making your reservation.