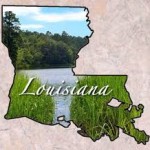 Welcome to our first featured state quiz. Here are five questions to test your knowledge about the state of Louisiana.
When you're done, click here to check the answer key. Test yourself and see how many you can get right without the help of Google or Wikipedia!
---
1. Spanish Moss prevalent in the bayou and other moist places in Louisiana and the south is what type of plant?
A) A type of ivy
B) A flowering bush in the rose family
C) A fungus that infects a host tree
D) An epiphyte that gets water from the air
E) A vine from which thick ropes can be made
2. Name one of Louisiana's most famous chef's who specializes in Cajun cuisine.
A) Charlie Trotter
B) Paul Prudhomme
C) Nancy Silverton
D) Rick Bayless
E) Bobby Flay
3. Tabasco is made where in Louisiana?
A) Avery Island
B) Baton Rouge
C) Just outside of Shreveport
D) Abbeville
E) near Lake Charles
4. Which of these is not a Krewe that sponsors floats during Mardi Gras parades?
A) Rex
B) Zulu
C) Bacchus
D) Viola
E) Hermes
5. A Praline is what?
A) A sweet confection made of nuts, sugar, butter and cream
B) A flaky french pastry filled with jam
C) Deep fried biscuit dough sprinkled with powdered sugar
D) A bread pudding baked in a little ramekin with bourbon sauce
---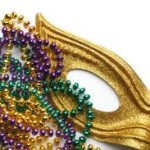 Test your knowledge of Louisiana by clicking here to see how many questions you answered correctly!