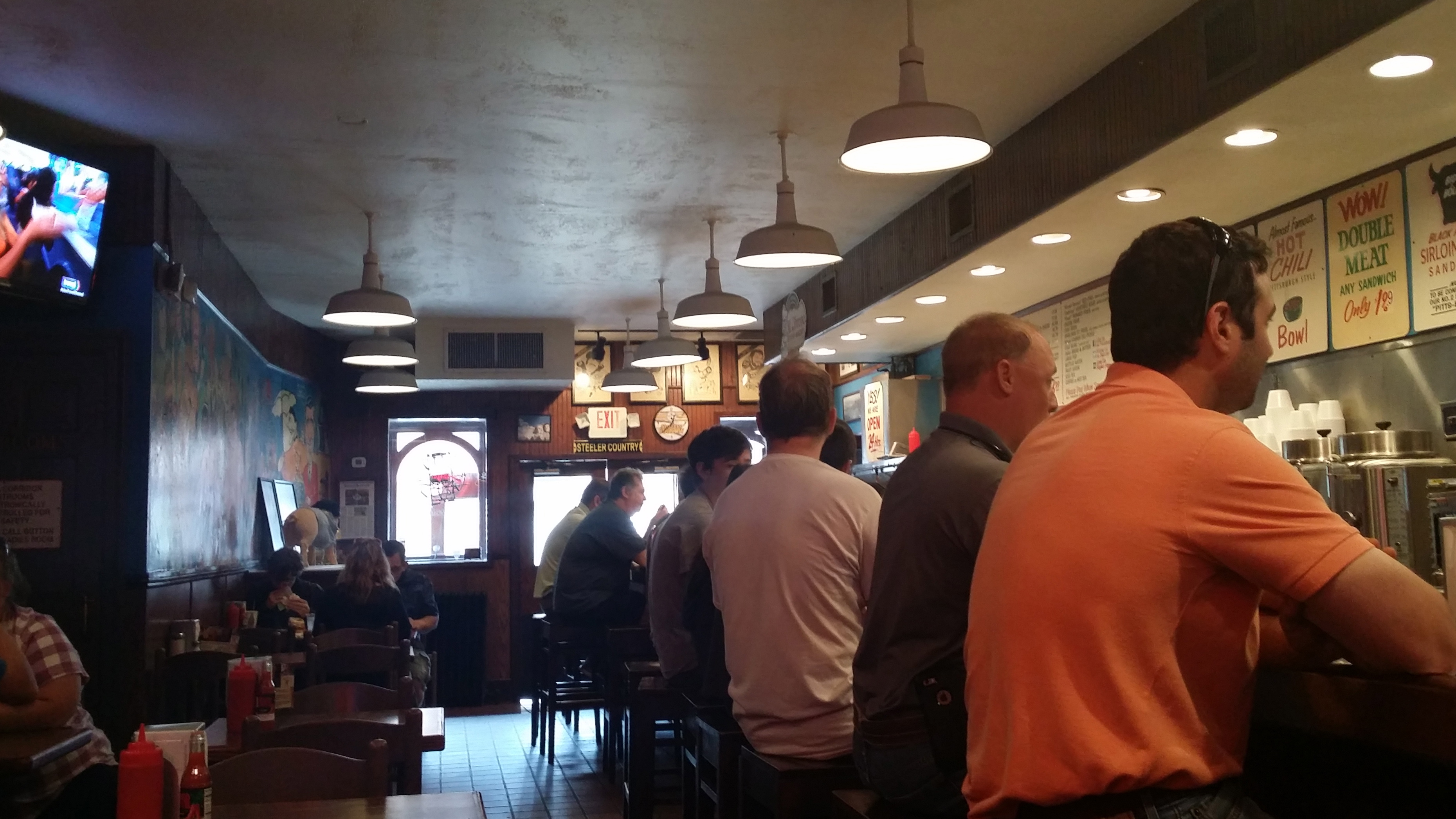 Most cities have at least one or more iconic restaurants that have achieved some measure of fame due to their longevity (and if it's famous enough, someone will open an outpost in Vegas). Pittsburgh is no exception, and a visit is not complete without a visit to the famous Primanti Brothers, a sandwich bar open since 1933.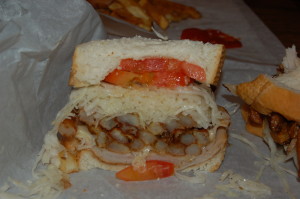 There are 3 locations in the Pittsburgh area (along with an outpost in Vegas-btw) but since we always like to go for the real deal, we hit the original location in the Strip district. We wandered in and after a bit of confusion were told to take a seat. There's a big sandwich board on the wall with just about any kind of sandwich you can imagine, however they are all made the same way...on thick white bread, with provolone cheese, cole slaw, tomato, mayo, and fries....Yes, I said fries-IN THE SANDWICH!. Apparently Primanti brothers started as a stand geared toward truckers during the depression.  One day a trucker came by with a load of frozen potatoes.  They fried them up and stuck them as a treat into the sandwiches, and the rest as they say is history.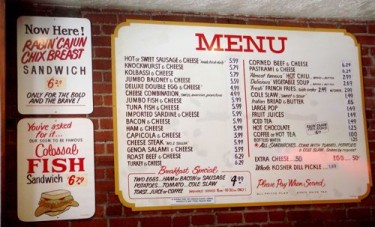 Our crew sampled a couple of different choices, I had the turkey, Lilia and Isaac had the pastrami and Joel had the fried fish. The sandwich shall we say was "interesting". I am not sure I was feeling the starchy potatoes layered in with everything else. I kind of felt they overwhelmed the rest of the sandwich. But, it is extremely popular so who am I to judge.  It wasn't our thing, but clearly it is for plenty of other folks. I am glad we tried it and sampled a taste of Pittsburgh and if you make it to The City of Bridges I encourage you to give it a try.
In fact, for diehard fans, they'll even ship one to you if you've got a craving that nothing in your immediate surroundings will satisfy. Not sure how the potatoes and bread hold up during shipping, but i guess if you've gotta have it, you just gotta have it! Enjoy!