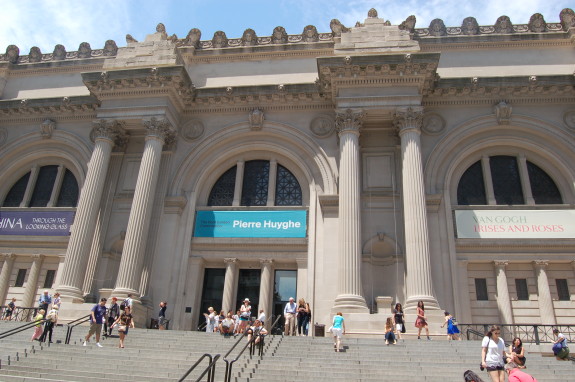 New York has the most amazing museums and is home to what is probably thought to be the premiere art museum in the USA.  The Metropolitan Museum of Art is definitely the most visited and it is on the DO NOT MISS list of any trip to New York City. Since we were on a whirlwind tour of the city we really didn't have enough time to really appreciate it. In fact the kids and I all agreed we could easily have spent a couple of days in there taking in every detail.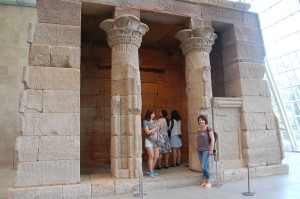 The Met as it is often called, is home to some of the world's most famous and valuable artworks. In fact none of us could even wrap our heads around how much all the art is worth. What's even more astounding is that admission is free, although you are encouraged to contribute something-which I think is the right thing to do. We contributed $15 per person and I felt it was well worth the price. Getting up close to some of the world's most famous artworks is priceless.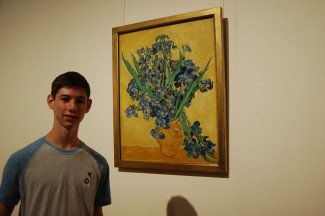 Some of the incredible highlights included an intact Egyptian temple, Monet's "Water Lilies", Van Gogh's "Starry Night" and "Irises" and and the enormous "George Washington crossing the Delaware". By far one of the most fascinating exhibits was the display of armor worn by British knights, Japanese Samurai and many others.  Even the horses were clad in the protective armor.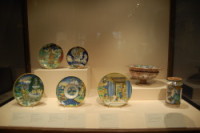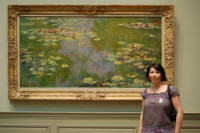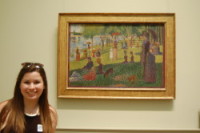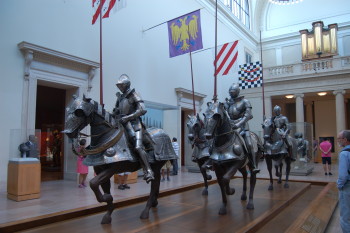 There is so much to see and so much beauty it is almost too much to take in. We were all completely overwhelmed. What was truly inspiring though was seeing how much my kids appreciated the artistry and skill, the history and just being in the presence of such revered works. Give yourself plenty of time to take in this amazing jewel box of treasures and while you're there, do what we did, and mentally thank those scions of New York society who bequeathed this treasure                                                                                                             to the city for all to enjoy.