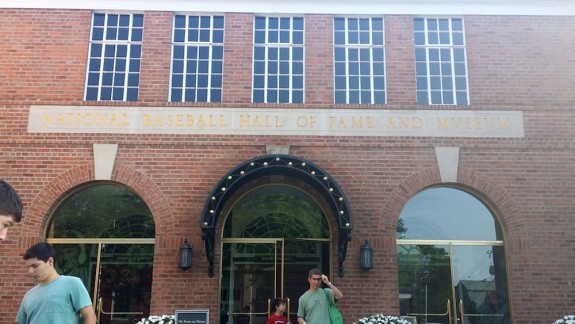 Although no one is my family is a huge baseball fan, there was no way we were going to pass through upstate New York and not pay our respects and this veritable shrine to America's favorite pastime. Upstate New York is a charming and beautiful place dotted with picturesque small towns. The most charming and beautiful of all is Cooperstown which to me felt like a Norman Rockwell painting come to life-lovely houses with white picket fences, festooned in banners and flags awaiting the fourth of July which on our trip happened to be the very next day. It felt wholesome and beautiful and all American in the truest sense of the word.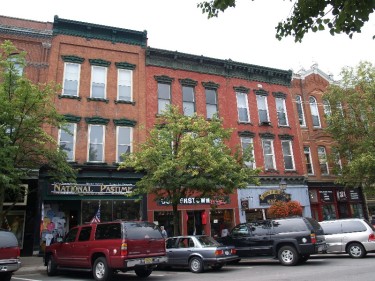 We drove down the main drag to see groups of little leaguers dressed in uniform buzzing from storefront to storefront in search of memorabilia and good eats with parents and chaperones in tow. The street was busy and you could feel the energy and excitement in the air as baseball fans of every age seemed besides themselves with giddy excitement. We finally made it to the Baseball Hall of Fame and easily found parking down the street.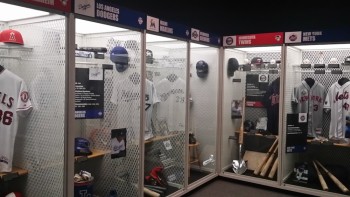 We bought a membership as this was the cheapest option at $80 for a family of 4 and made our way to the top floor and worked our way around and down-our usual museum route. We saw some pretty historic pieces of baseball memorabilia like Babe Ruth's bat and Hank Aaron's uniform and gear that wowed us but to be perfectly honest it just felt like the place was missing a little bit of glitz and glam as compared to the Basketball Hall of fame. But in really thinking about it, Baseball as a sport is like that too, a little slower and less flashy that other professional sports.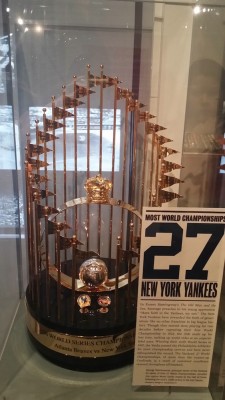 What set this hall of fame apart though was the reverence and the devotion of it's hard core fans from kids in uniform to old timers and everyone in between. There is just something truly "All American" about baseball the is unlike any other sport. So if baseball is your thing there is no doubt you must make the pilgrimage, and even if it's not, it's definitely worth a visit the learn about a sport that is ingrained in our country's culture and has a special place in American history. Do Not Miss!!