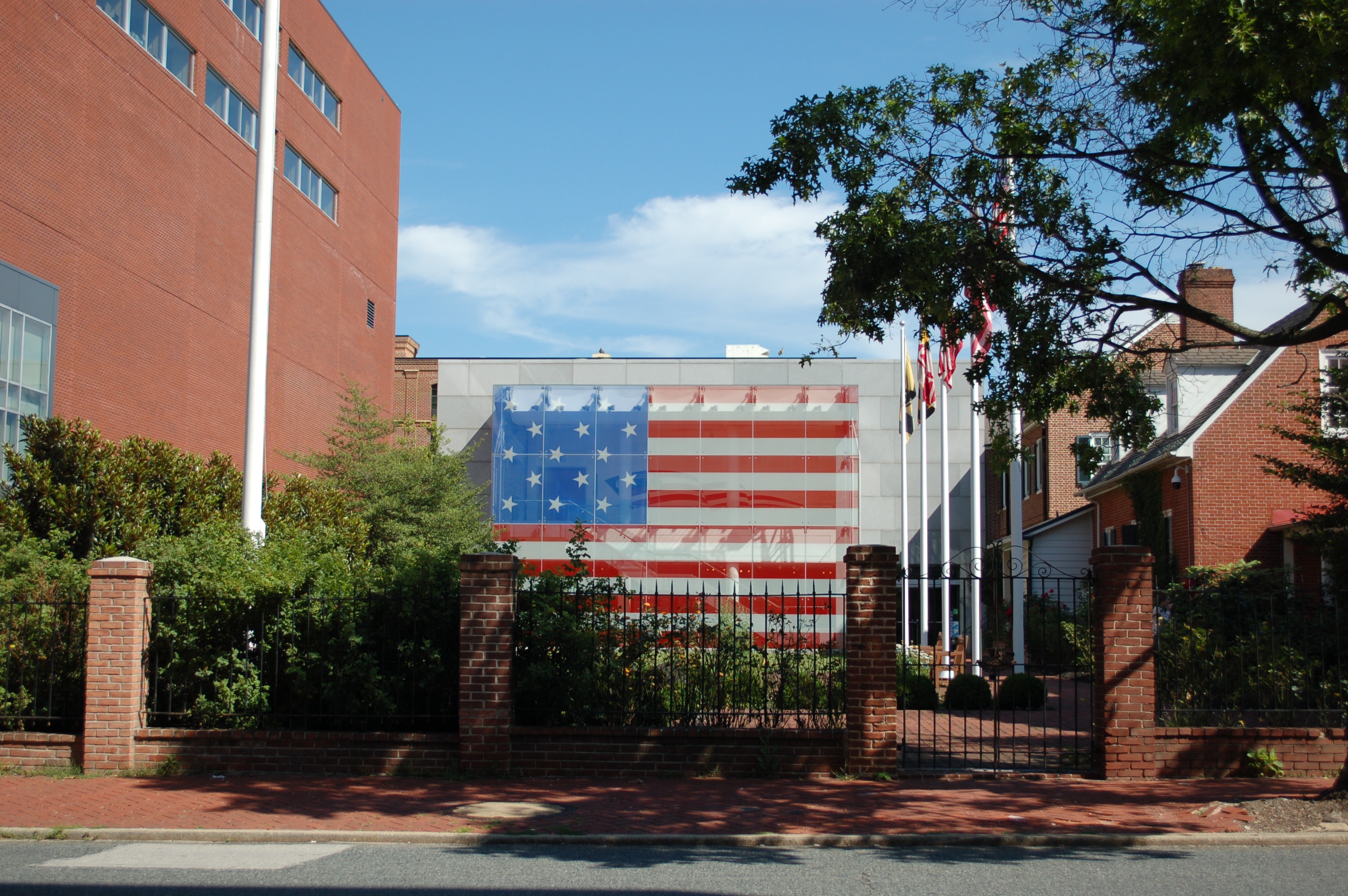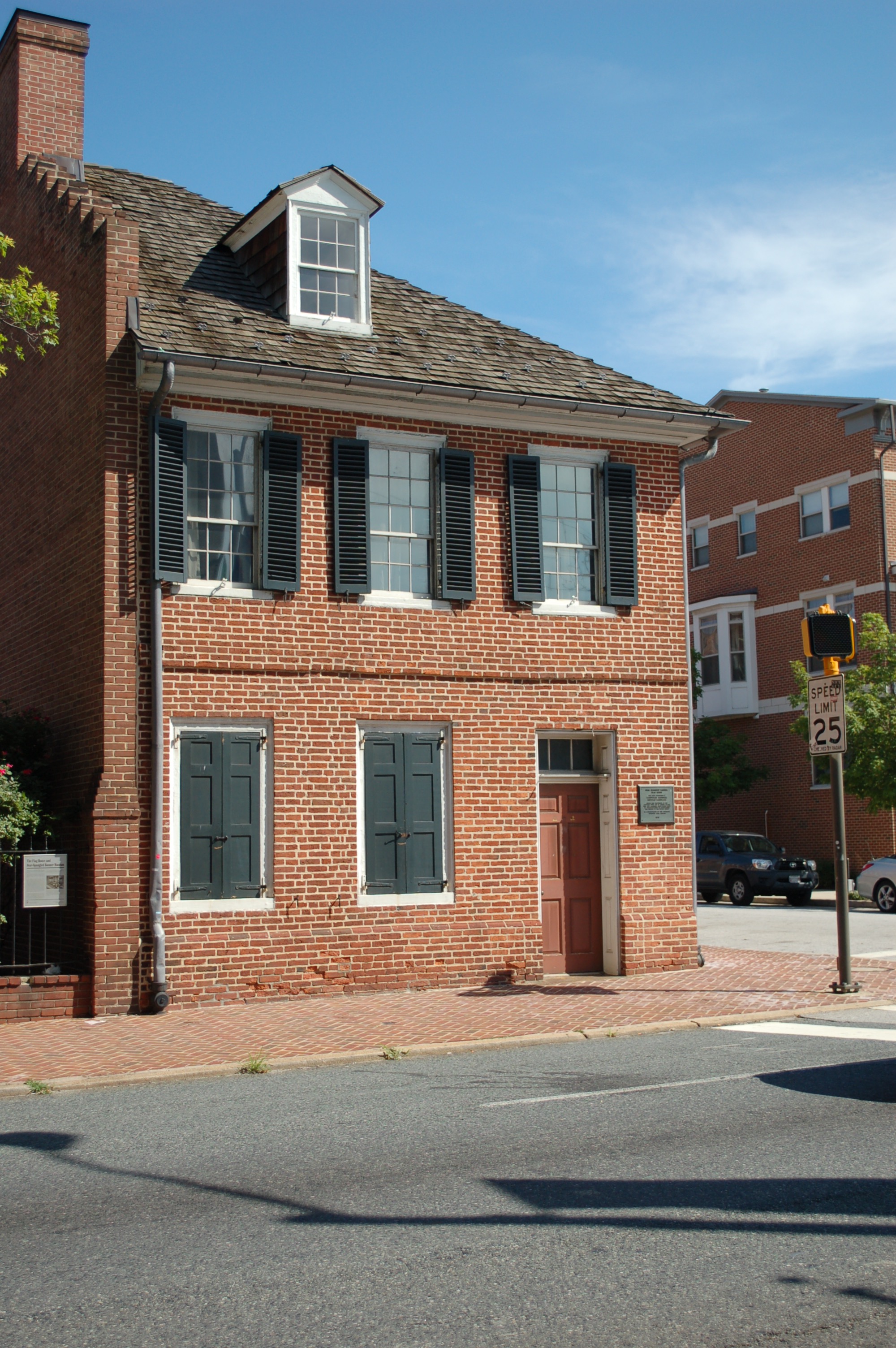 When I first read a couple of TripAdvisor reviews for this place I almost didn't go until Lilia's college friend Kathleen who is from Baltimore said it was a Do Not Miss activity that really shed light on one of the city's most famous events in history. Am I glad I listened because my kids and I all agree this place was awesome! The original home on the site is that of Mary Pickersgill, the widow and experienced flag maker who along with her neice and mother sewed the enormous flag, that the flew over Fort McHenry. The enormous flag was the inspiration for our national anthem The Star Spangled Banner after it was seen flying in the morning light by Francis Scott Key after a long night of battle.
The flag was commissioned by Major George Armistead to be so large that it would be clearly visible to the British warships coming into the harbor during an attack in the Battle of Baltimore. The flag weighed a staggering 50 pounds and required 11 men to hoist it.  Mary was paid roughly $500 to make it and a smaller flag. As you tour the home where Mary lived take advantage of the audio tour which was very helpful in describing life during the time period and what was involved in procuring the supplies to make a flag of that size.
After touring the home, check out the great museum behind it dedicated to Old Glory and it's many iterations over the years. There are some really cool artifacts and other interesting displays about our American icon. The museum is on the small side and of course we desperately wished they had a much bigger gift shop but still it is a Do Not Miss for the simple fact that The Star Spangled Banner is an integral part of Baltimore culture and history. If you want to see the original flag it is in the Smithsonian in Washington DC.  I personally cannot wait to check it out after seeing where it flew.