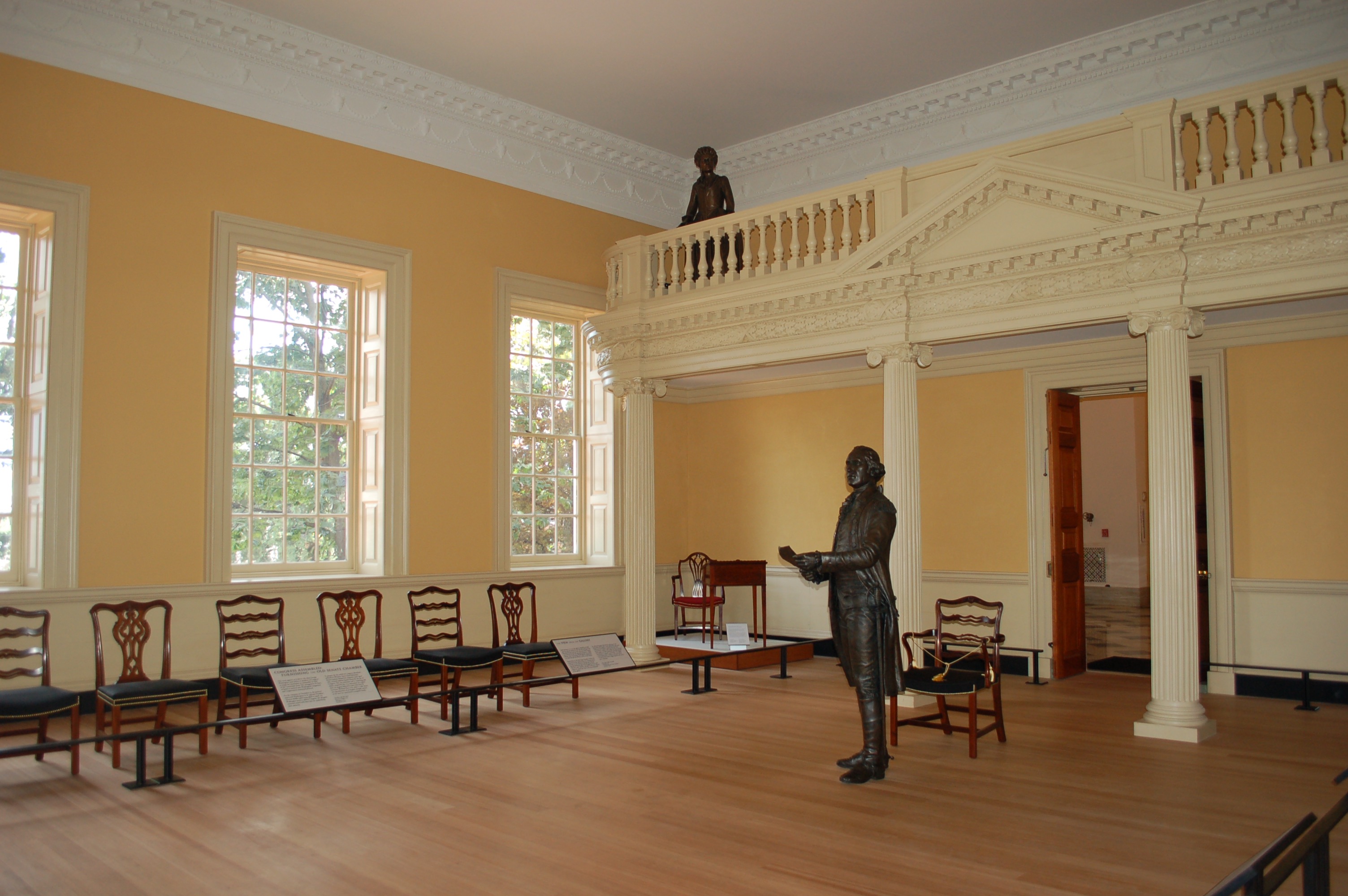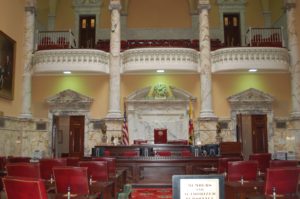 My kids and I love exploring state capitol buildings for the architecture-my kids always run first and foremost to the rotunda to check out the design of the dome-but also for the amazing  historical artifacts related to the state's history. Some are truly beautiful and others are just "plain janes" with no personality. While the Maryland statehouse was not particularly visually captivating, it was probably the most moving and historically significant statehouse we'd ever been to. Why you ask?? Well, let me tell you....(and honestly we had no idea until we ventured inside and were blown away).
First off, you should know that the Maryland statehouse is the oldest state capitol still in continuous use since 1772-that's before we were even a country! There are 2 uniquely historic events that have taken place here, one much more well know than the other. Let's start with the event that happened first. In 1781 in the presence of both the house and the senate of the states legislature the act to empower the Maryland's delegates to subscribe and ratify the Articles of Confederation was signed. The decision established the requisite unanimous consent of all thirteen states for the formation of a Perpetual Union. This was the final act of formation of the United States of America as a nation. Wow...
The second and infinitely more memorable event, also took place in the same room-the old senate chamber (and the room pictured at the top of this post). It was here in this room the General George Washington famously resigned his commission as Commander in Chief of the Continental Army in 1783. In fact when you enter the room you will notice a bronze life size state of Washington delivering his emotional address with chairs arranged as they were that day with the lists of who was seated where. Just three weeks later, on January 14, 1784, Congress ratified the Treaty of Paris, officially ending the Revolutionary War, thus making Annapolis the new nation's first peacetime capital.
Walking through that room I almost felt I could sense General Washington's melancholy and the sense of his stature as an American hero. After his resignation he returned to Mt. Vernon to reclaim his life as a farmer until this nation called upon him once again to serve as it's first president. In the room right outside the old Senate chamber you can see General Washington's original speech with his last minute edits along with some other amazing artifacts. My kids and I were in awe to stand so close to history to imagining ourselves in that audience.  If only those walls could talk.....