It was a sweltering day, but that didn't stop us from checking out the awesome U.S. Nav
al Academy. A word of warning though, security is super tight so if you too plan on visiting, be prepared to flash your license and answer any and all questions. BTW, they won't let you park on the premises so do what we did and find some street parking on the cheap a block or two away.
After passing through the metal detectors we headed straight to the visitor center (and the air conditioning..lol). Our first stop was to watch a movie about what it's like as a freshman at the U.S. Naval Academy.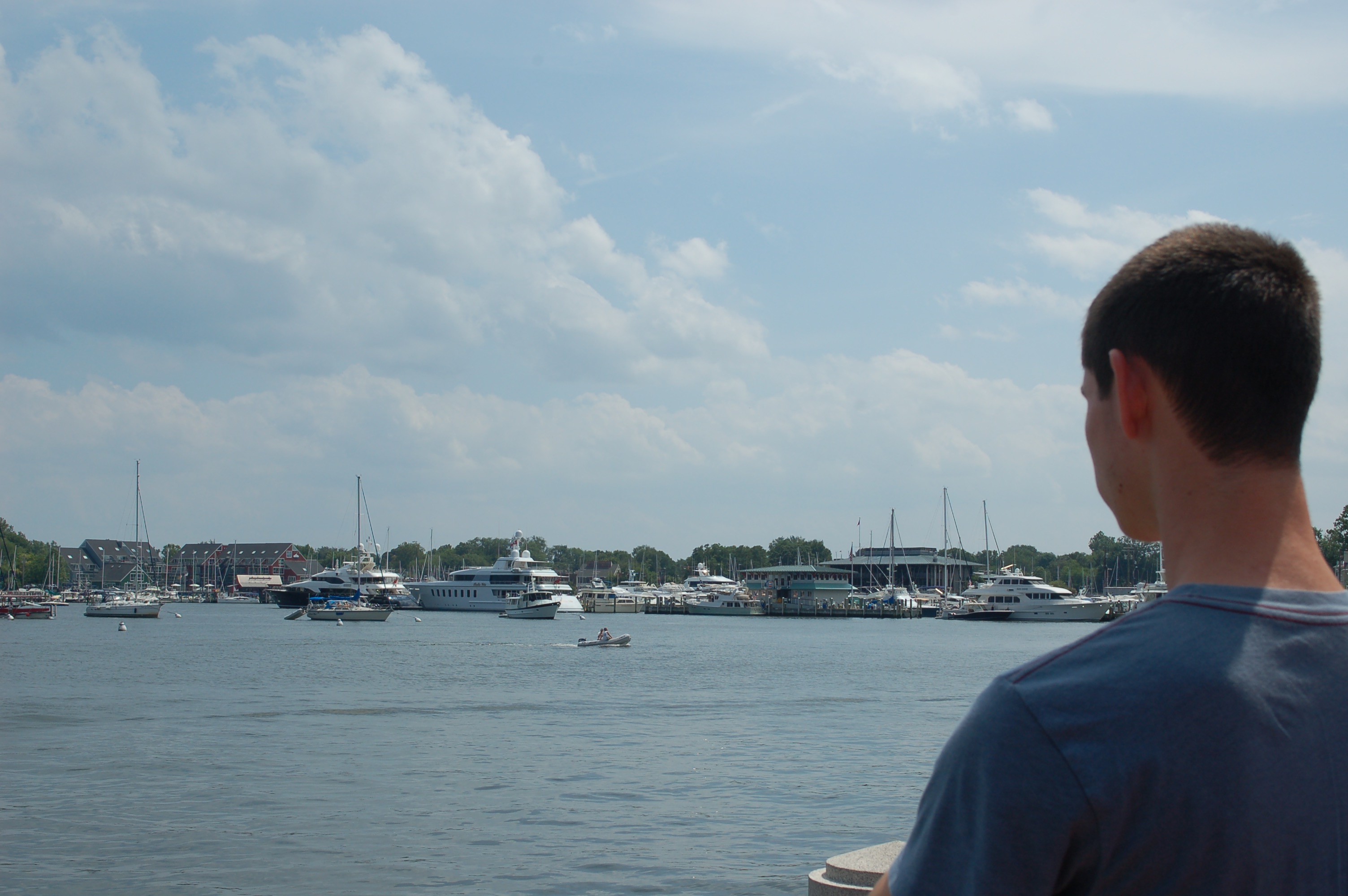 My kids and I found it incredibly interesting especially given the fact that Isaac was about to start his first year of college and Joel is a high school senior. We learned about the rituals, the classes and the pride and commitment of serving in the U.S. Navy. I could see Joel's patriotic pride swelling inside of him as he expressed a potential interest in some sort of military service. Hmmm, I wonder how long that will last....
We then toured the small museum and learned about the academy's storied history. It would have been totally cool to walk around the "campus" and take it all in, but it was so brutally hot we could only muster heading back to the car. There are guided walking tours and you can find out about them by clicking here.