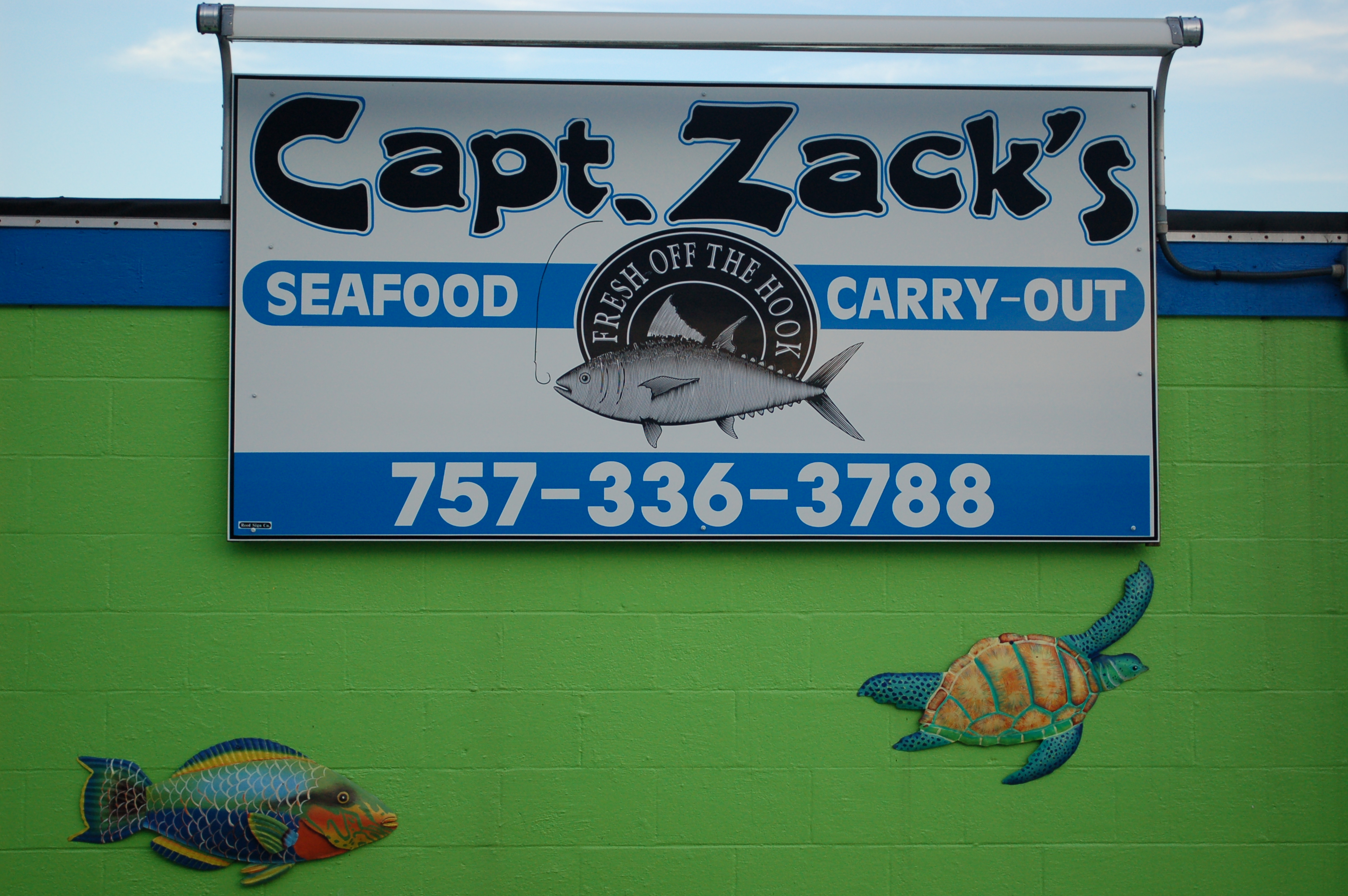 Chincoteague Island has tons of rustic beach charm but is a little light on really good eats. Choices are kind of limited and none of the local restaurants stay open too late with many of them closing by 8pm. Tough in the summer when the sun goes down late and you lose track of time on the beach.  That's exactly the predicament we found ourselves in when we were lucky enough to find Captain Zach's Seafood.
They've got tons of amazing fresh fish in addition to all kinds of shellfish (a local fave) grilled or fried to your liking. Located in the Downtown area, it's a small space with outdoor picnic table seating on the sand. We ordered up and waited for seats to open up and our food to be ready.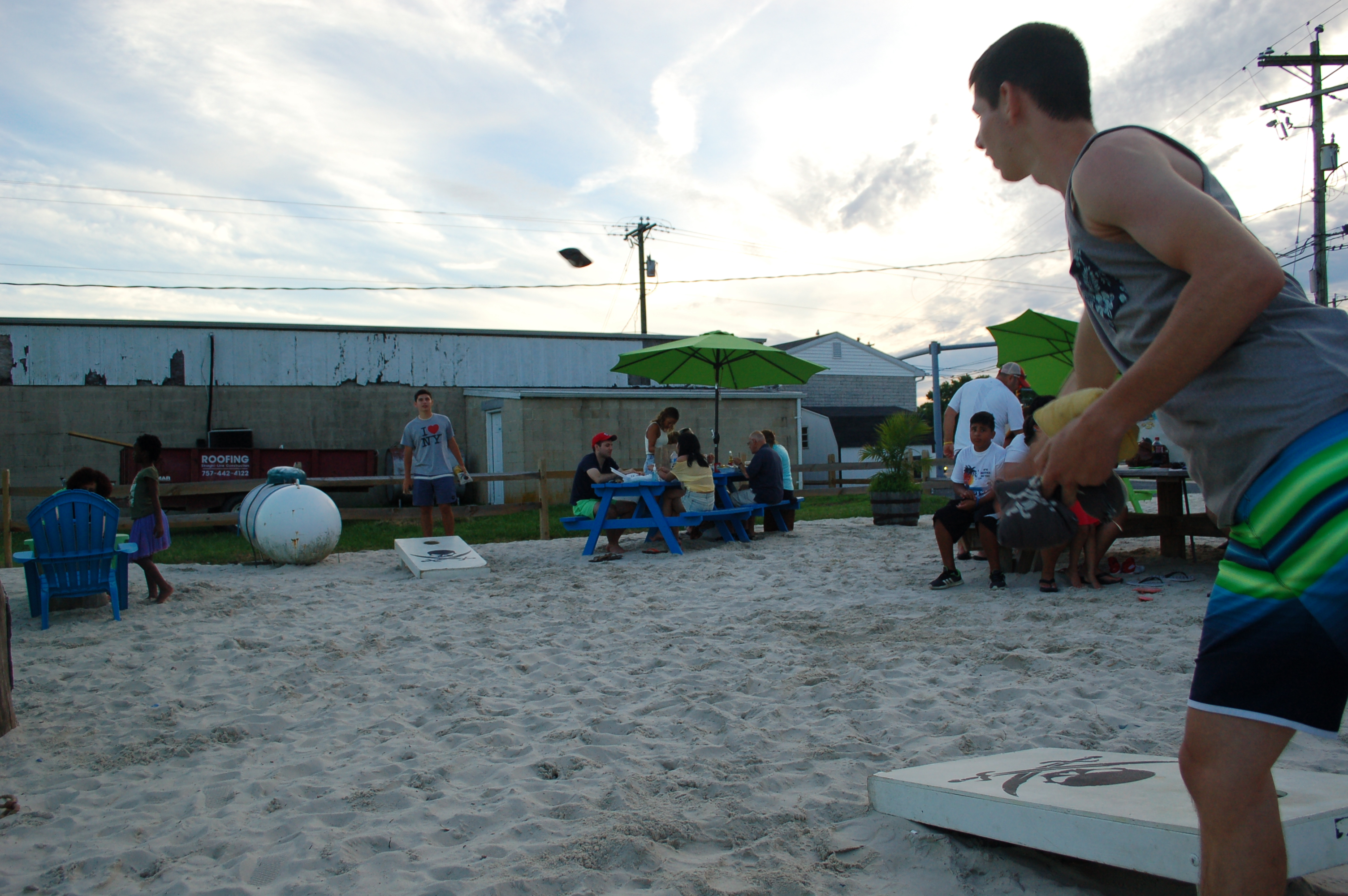 Luckily there were some fun activities to keep everyone busy while we waited like cornhole (tossing bean bags).  My boys did that for quite awhile making up their own rules as the time kept ticking by.....tick tock, tick tock. About an hour -yes and hour-after we ordered we finally received our food. The sun had gone down and we opted to eat it in our car as we were getting eaten alive by bugs in the sand.
I didn't like the wait but with limited options we had no choice, I think they are just about the only place open till 9-that's probably why they were so damn busy. Isaac and I opted for the seared tuna steak, Joel and Lilia chose the cod fish and chips. The food was decent and tasty although it could have used a bit more seasoning.  One of the best options for casual dining on the island. Make sure you check out the Island Creamery for dessert.  They are open till 10.