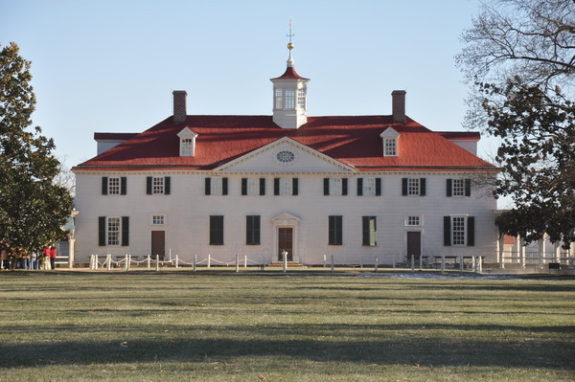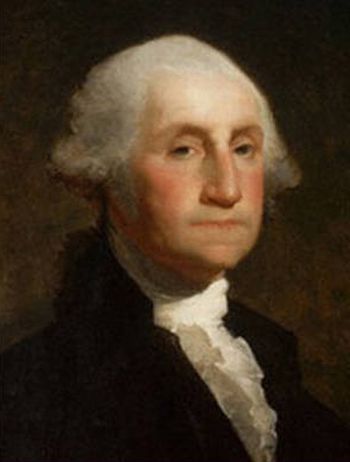 If you could meet one person from any period in history who would it be? For me that person would be none other than George Washington, our founding father and true renaissance man. There is no doubt in my mind that George Washington was a humble man of great integrity, but also and incredibly strong leader who ably carried the establishment of our great nation on his shoulders. When you look at portraits of George Washington as General and as President he is larger than life.  Visiting his home at Mt. Vernon, shows you that he was still a farmer at heart who enjoyed simple pleasures and time spent with family and friends.
Mt. Vernon is an absolute Do Not Miss destination. There are various tours of the home and estate and a new museum that my kids and I found very engaging albeit sort of "Disney-ish". Mt. Vernon is a beautiful estate that was actually quite palatial for the time which is no surprise given that George Washington married the richest woman is the colonies, the widow Martha Custis. In as much as the home is very beautiful, it also has a very homey and lived in quality which leads me to believe that George and Martha were very welcoming hosts. It is said they hosted 600 people a year at Mt. Vernon-wow!
Sadly you cannot take photos inside so I have no personal ones to show you. But as you go through be sure to marvel at all the details.  There are some things you can touch like the staircase banister which is original.  It gave me such a thrill to touch a piece of wood that no doubt was touched by George Washington as he went about his daily life. Mt. Vernon is a very popular activity especially during the summer so sadly on our tour we felt like we were shuffled through rather quickly. It might be well worth the extra time and money to do the extended tour so you don't feel rushed and get more detail. If I had to do it over again, that's what I would do. In spite of being rushed along, some things have stood out to me that I will never forget.  Make sure you check out the key in the little box on the wall in the foyer.  That is the actual key to the Bastille given to George Washington by his good friend the Marquise de Lafayette. As you go upstairs you will see the room in which George Washington died in his bed. Martha never slept in there ever again.  It is preserved as it was since the day of his death. One last thing, check out the back porch with all the rocking chairs.  It offers a spectacular view of the gorgeous Potomac. What a truly magical place!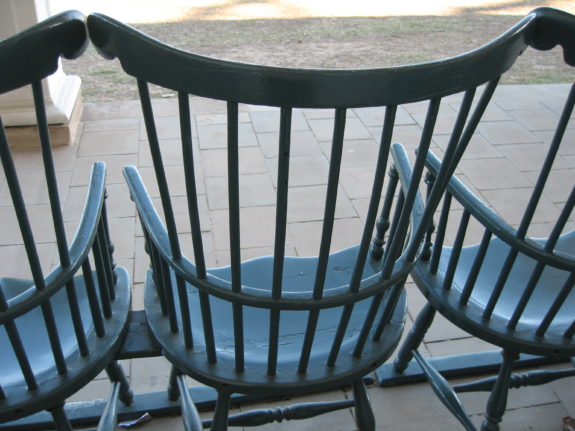 Make sure you walk around the rest of the estate.  George Washington was a master farmer, implementing detailed planting plans and experimenting with crop rotation and other interesting and new techniques and tools. He was a man of obsessed with new ideas. You can see where his carriages were kept and where his slaves lived. Yes, he was a slave owner, but I suspect a very kind one. What is uncharacteristic though is that he did not grant his slaves their freedom upon his death.
George and Martha Washington are both buried on the grounds along with other family members. For me, standing in front of his grave was deeply moving and a moment I will never forget for the rest of my life. My children and I took a moment and  paid our respects to one of our nations greatest heroes.
Afterwards do check out the incredible museum.  There are lifelike sculptures of George Washington during three important phases in his life. They look so real, you think he might even speak to you. There are also amazing personal artifacts like his false teeth. We spent quite a good deal of time here and learned so much so make sure you give yourself plenty of time to do the same. It's well worth it. And then do what we did and enjoy lunch in the restaurant (not the food court, but the sit down restaurant off the gift shop-in fact you can even reserve on OpenTable).  I can honestly say, the food was VERY good-and we are super tough critics! And last but not least-enjoy the amazing gift shop.  It is filled with all kinds of cool and original things to tempt you. I got this amazing large painted egg with a picture of Mt. Vernon on it that sits on a little stand. It sits in my office and reminds me every day how lucky I am to have been able to visit.