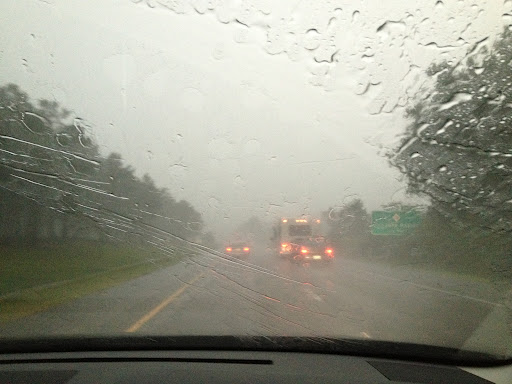 With 16 trips under our belt you can be sure we've encountered our share of rainy days. Besides traveling with rain ponchos we always leave with the notion that if we get rained out, we need to have a backup plan.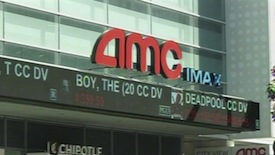 If your plan was doing indoor stuff like museums, no problem. But if you were counting on outdoor activities like exploring the boardwalk and hitting the beach you might find yourself out of luck.  You can always round up your crew and do the basics like a movie or bowling...but with a little research you mind find something truly extraordinary.
Try Yelping or Googling to find activities around you, you might stumble upon something really unique.  Such was the case on a recent vacation to Kauai.  Being home to the 2nd wettest place on earth, one of our beach days was drowned in a light downpour. Instead of moaning about it,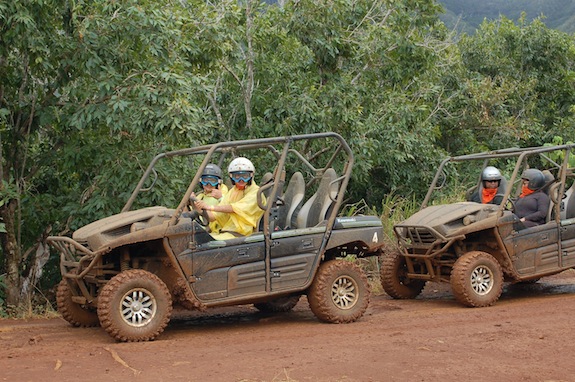 we hopped on the computer and came across and ATV adventure.  We called up to see if it was still running in the rain and were surprised to find out rainy days are the BEST time to do an ATV tour.  What could be more fun that driving an ATV sloshing around in the mud? The rain was intermittent and besides the fun factor of driving through enormous puddles the scenery was spectacular even showing us a rainbow or two. We bought inexpensive clothes we didn't mind ruining and some rain ponchos at Walmart, and proceeded to have the most fun we probably had on the entire trip.
So next time your find yourself in a rainy mess, do some searching of the local area and hopefully with a little effort and an open mind you'll find an activity that will be tons of fun even if it isn't what you had originally planned.