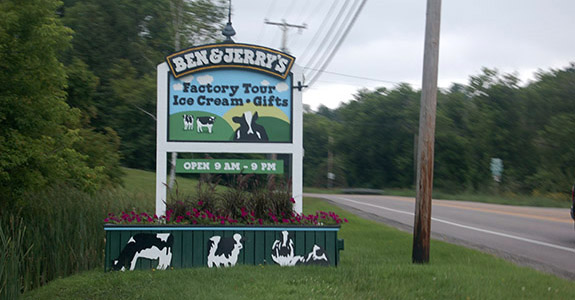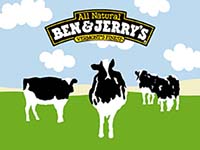 As you drive through and explore Vermont, you realize why this is the perfect location for the Ben and Jerry's factory.  Rural dairy farms and a hippie vibe swirled together just like their ice cream.  My kids just could not wait to get here.  Unfortunately the way it worked out on our trip, we needed to hit this stop in the morning and lucky for us, it opened at 9am.  Ice cream for breakfast-not such a bad thing.  We milled around the gift shop and bought a ton of stuff that we had shipped home.  One of the funniest things we bought was a fake spilled melted ice cream  cup with spoon. Can't wait to prank someone with that!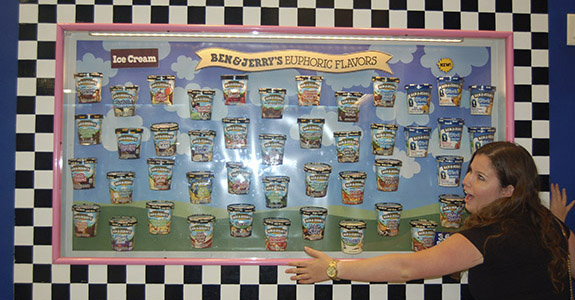 You get to watch a very cute little movie explaining how Ben and Jerry got started and got their big break (literally when their van broke down and caught on fire).  Afterwards they take you into the factory.  It's not so much a tour as a viewing platform where you see lots of tank and pipes and ice cream tubs being filled. From there we moved to the flavor lab where they test out new flavors.  We tested a salted caramel that they were working on that blew my socks off.  So YUM. Cannot wait for that to hit the store shelves...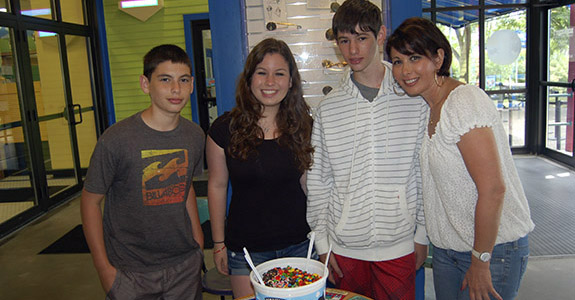 Once the tour is over, I dare you to try and leave without buying a scoop.  My kids, would not let me leave with ordering the Vermonster.  "But MOM, it's a once in a lifetime, when will we ever do this again" .  Boy do they know how to push my buttons.  The Vermonster in case you are not familiar  is a large ice cream sundae served in a "Vermonster Bucket". Its ingredients are 20 scoops of ice cream, 4 bananas, 4 ladles of hot fudge, 3 chocolate chip cookies, 1 chocolate fudge brownie, 10 scoops of walnuts, 2 scoops each of 4 toppings of your choice, and whipped cream. It contains 14,000 calories, and 500 grams of fat.  $36 later, we didn't  even make a dent in it, but it was a lot of fun.  Be sure to read our review of Ben and Jerry's on our Top 10 Ice Cream post.