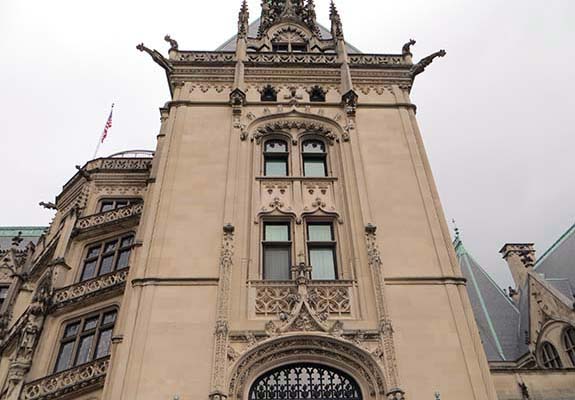 Everyone I know who has ever traveled to Asheville has always marveled at how lovely the area is. It is pretty, but maybe the kids and I missed something. We just didn't get it. Walking around, it seemed like a sort of hippie town with strange little boutiques and artsy weirdness on every corner. We arrived to find some super hipster jam session going on in one of the town squares.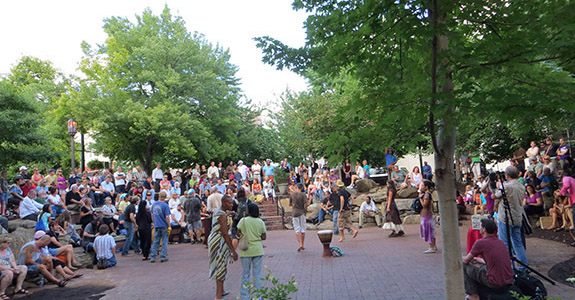 Driving the next morning to The Biltmore Estate we finally understood all the oohing and aahing....
Biltmore is the grand home of the fabled Vanderbilt family and the largest single-family home in the United States. It is a gorgeous, palatial mansion that was completed in 1895 and has 250 rooms and measures 178,926 square feet. Thankfully the tour did not take us into every room, but we did see the highlights that gave us a glimpse into this super wealthy family and the lifestyle they led during the gilded age.  Sadly no pictures allowed inside so I don't have any great shots to show you of the grandeur inside but we were free to take them outside and on the garden grounds.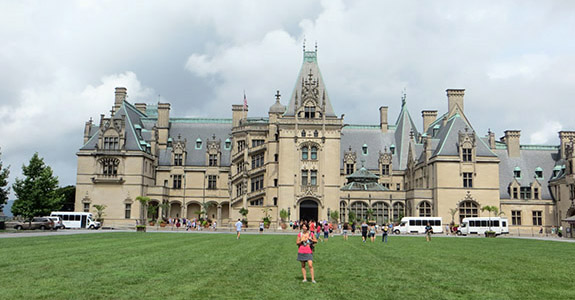 The heirs of the Vanderbilt family have made every effort to make Biltmore a money making operation.  As we entered, we were posed for a photo in the grand entry salon.  Now normally I'd be a total sucker for this type of photo, but at $35 that was just too rich for my blood, plus the picture just looked like a fancy living room so we passed. What was pretty cool were the indoor swimming pool and the numerous changing room which felt more like a spa as well as the servants quarters and the grand study and dining room.  The architectural details are simply astounding.  I happen to love architecture and design and I was simply blown away at the level of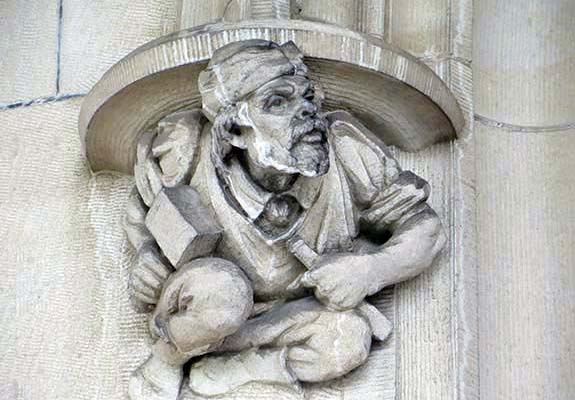 craftsmanship from the hand carvings and the stone work, to the inlays, leaded glass and finish carpentry.  One can only imagine the gobs of money it took to build.  Apparently they even imported craftsmen from Europe to work on it-can you imagine?.    Overall, it's a spectacular testament to the enormous wealth of American titans of industry and robber barons of the time. It's the closest thing to a royal palace in America and yes, its truly breathtaking…DO NOT MISS!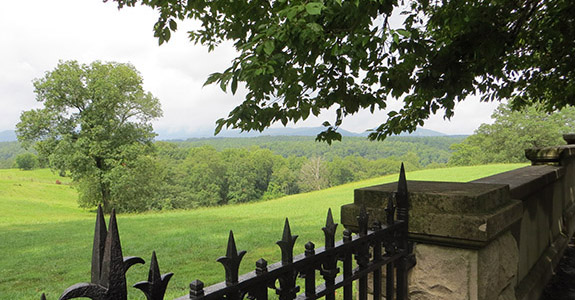 Stunning architectural details and lush gardens everywhere you look.