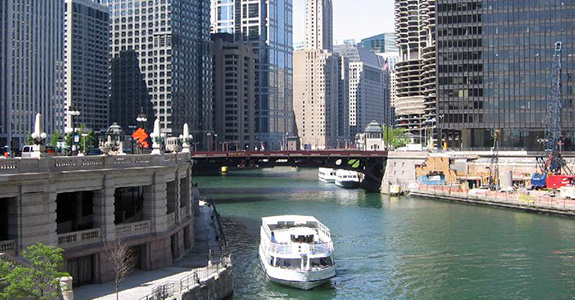 The Chicago Architecture Boat Tour  is  wonderful way to relax and learn about some of Chicago's most iconic buildings and must for anyone visiting the city. We took  an hour-long cruise on the waterways learning about the history of the settlement of the city by the Potawatomi Indians  who named the area Chicago which means "stinky onion"-how about that for an interesting little factoid.  We cruised by many different types of buildings, some modern, some art deco, some neoclassic and  all of them were truly impressive which were built when the city set out to rebuild itself from the ashes of the Chicago fire.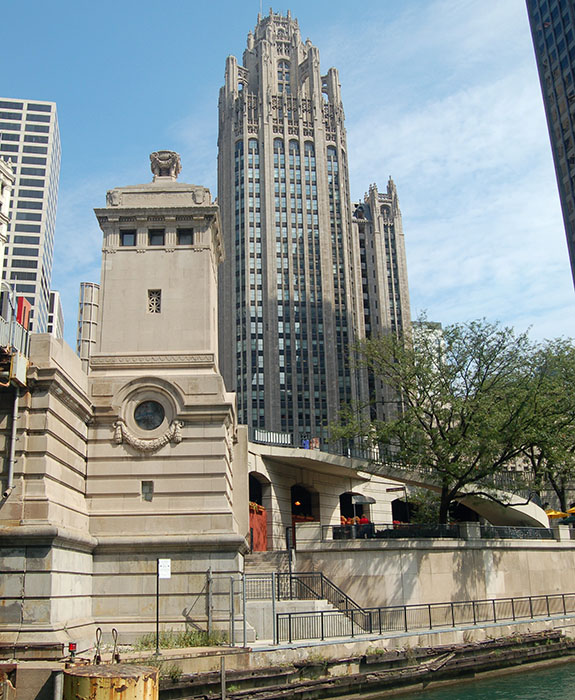 I really didn't know there were waterways throughout the city until we took this cruise.  My favorite building was the Chicago Merchandise Mart that is so enormous, it has it's own zip code.  In fact, it is the largest office building in the country second only to the Pentagon.   Each building has it's own unique history and our guide kept everything fun while being super informative.  Did you know that Chicago has more moveable bridges than anywhere in the world? Going under some of the darker ones brought to mind some of Chicago's darker history like it's reputation for corruption and it's ties to the mob.
I just love taking cruises on the water, especially when they only last an hour-it's just the right amount of time to relax and enjoy the scenery before everyone is ready to move on to the next thing...no anxiety about getting back to shore.  Cruising along on a gorgeous day allows my mind to wander, while watching the sun reflect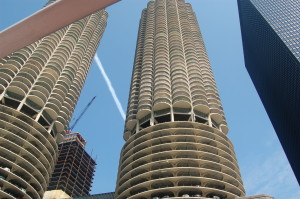 off of these amazing buildings.  It really makes me wish I could do this in my city of Los Angeles, but we don't have a waterway, and we don't have beautiful historic buildings like they do in Chicago.  I guess every city has it's own unique charms and flavor that make it truly special.  There are lots of tour operators but we went with Shoreline Sightseeing which leaves out of the Gateway Park at the Navy Pier.