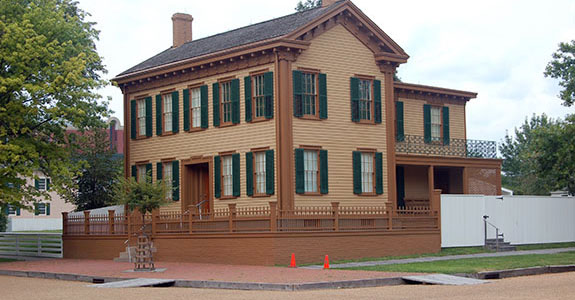 The Lincoln Home National Historic Site is the location of the Lincoln family's home in Springfield, and it is maintained just as if the Abe Lincoln and his wife and children still lived there. After getting our free tour ticket at the visitor center, our guide led us into the home sharing some insights into Abraham Lincoln's life as a husband and father and an attorney here in Springfield.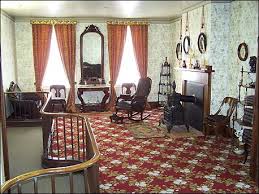 The first thing I noticed was that all the formal  furniture in the living room was upholstered in black dull satin like fabric. It had a seriousness and a sort of sadness to it I guess much like Lincoln's personal life.The Lincoln's lived a modest life, quietly elegant which was reflected in every detail of the home.  One of their extravagances was drapery that puddled onto the floor with extra fabric.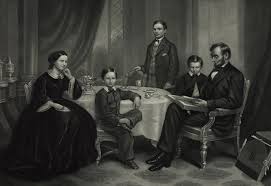 The Lincoln's buried 3 of their four children at very young ages (ages 4, 12, and 18).  As a parent I cannot even imagine the heartache in that house especially for Abe Lincoln who was particularly fond of his sons even to a fault. While it was really interesting to see the private side of Abraham Lincoln, I walked through the home with a heavy heart. As a public persona we all think of Abraham Lincoln as a larger than life figure as our 16th President  but he was also a spouse, parent, and neighbor who experienced the same hopes, dreams, and challenges of life that many of us experience today.
After touring the home we walked around the neighborhood trying to imagine the sites and sounds that the Lincoln's might have experienced when they lived here.  We also checked out an old campaign wagon that's parked in town and the rangers at the visitor center can tell you what else there is to see in the surrounding area.  This site along with Lincoln's Tomb and the Presidential Library are all a DO NOT MISS!