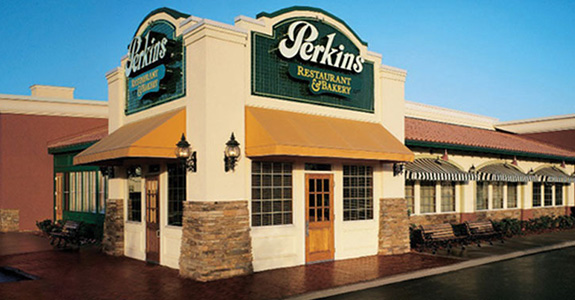 Discovering Perkins was a complete godsend. Living in Southern California, we'd never heard of Perkins till we got out on the road in North and South Dakota. Our friend Avrille spotted one on the road telling us it was a great place for some family friendly food, so we tried it and we were hooked ever since.
You cannot go wrong for breakfast, lunch or dinner at Perkins. There is something for everyone, even your pickiest diners. Joel could not get enough of the fish and chips, and we also really enjoyed the grilled tilapia and trout since we were doing the vegetarian thing, but there is plenty here to please every palate. Their french fries are really yummy as are their pancakes, eggs and hash browns. The service is always friendly and it's rare occasion that you have to wait to be seated and get your food.
What I LOVE most about Perkins though are their pies. My personal favorite is the cherry as my kids will tell you and I absolutely must have it whenever we hit a Perkins on our road trip travels. The Perkins in Springfield was no exception and we also got a slice of apple and a boysenberry pie as well. Just writing this, I am seriously craving it right now ... when you are looking for family friendly dining, just see if there's a Perkins in the area, and you know you'll have a great meal ... oh, and don't forget the pie.