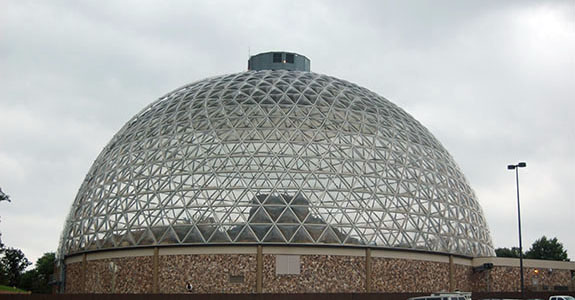 The Henry Doorly Zoo is  really nice zoo with various indoor and outdoor environments to explore which really worked out for us as a torrential rainstorm unleashed just as we headed in. The zoo is divided unto different climates such as rainforest, desert, temperate etc.  As you wander through each one you can take in the various creatures and critters who make it their home. As an interesting side note, the rain forest exhibit is the largest of it's kind in the world and is quite spectacular. Also, don't miss the desert dome where you'll completely forget you're in Omaha as you explore this fascinating environment under glass.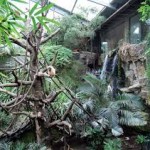 .   During our visit it  rained and at one point it turned into a torrential downpour forcing us to head into the restaurant to wait it out, watching rivers of water running along the paths.  To pass the time till the downpour let up, we hung out in the cafeteria and got some nibbles to keep everyone busy.  It always cracks me up when you go to a zoo and the on site restaurants always have good vegetarian options as not only is it politically correct, I am sure tons of folks just can seem to stomach sinking their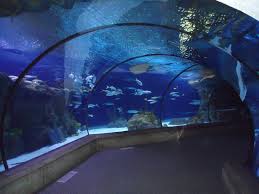 teeth into some animal protein after spending time getting up close and personal with the zoo's occupants.
 If zoo's are your thing then this is as good as any you'll find. I wasn't traumatized seeing any animals confined to spaces that seemed to small and pacing aimlessly so I give the Henry Doorly Zoo a big thumbs up!  If you have the time you can also check out the Imax and the Aquarium as well.