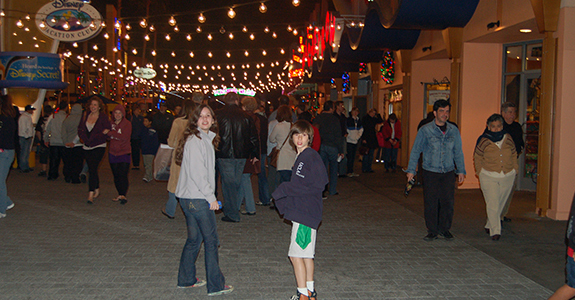 What a stark contrast—from the sleepy little town of Sanibel Island to the hustle and bustle and visual overload of Downtown Disney…It was like  walking around in a huge outdoor mall with tons of shops and restaurants  and of course tons of Mickey and Minnie gear in every direction so bring your walking shoes and a fat wallet.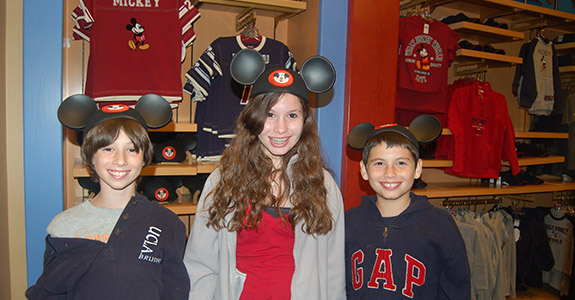 There are lots of eating options here, but we found out the hard way that reservations are a must as this place is packed.  We somehow finagled ourselves into some seats at the Wolfgang Puck Grand Cafe and it was delicious.  We tried the pizzas which were just the right amount of crispy and chewy coupled with the bright flavors of the tomatoes.  If there is one this that Wolfgang Puck is super famous for, it's his pizzas.  The pastas were yummy too, especially the butternut squash ravioli which is now Lilia's favorite dish.  We had tried Key Lime Pie in every restaurant we been to on the trip on a quest to find the absolute best, and the hands down winner was Wolfgang Puck's version.  I wasn't expecting it but when the votes were tallied we had our winner.
Afterward we walked off our dinner exploring the scene, taking in the sites and sounds and marveling at the Disney gift shops hawking anything and everything with Disney characters on them for outrageous prices.  All said and done, it was a really fun place to hang out and spend the evening together.
Is it just me, or does something called "Pleasure Island" just not seem very Disney…LOL!