You absolutely cannot explore Nashville without a pilgrimage to The Grand Ol' Opry. Sadly, it wasn't open when we arrived and there weren't any shows for us to see that evening, but it was fun just to stop by because it's such an iconic part of the Nashville music scene. You can take a daytime tour where you can go backstage, but be sure to check the days and hours. A few years after our visit, we read about the horrible flood in Nashville that flooded the Grand Ole Opry, leaving it quite damaged. It seems it's since been repaired and they are hosting tons of shows. If you get a chance, do try to see a show there. I am sure it will be a Grand Ole experience!
*Update* to read all about the performance at the Grand Ole Opry click here to see our latest post after seeing it at the Ryman Auditorium!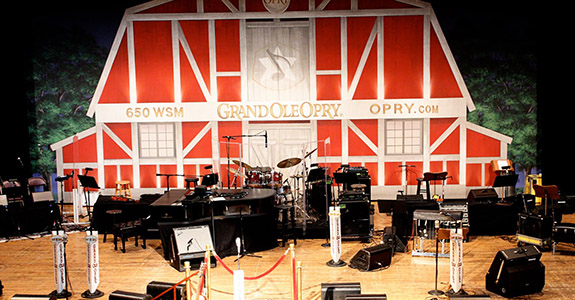 Right next door is the Opryland Hotel which is quite fabulous—you can do this one pretty quick. The is where many of the performers stay when they are performing at the Opry.  The hotel boasts a magical tropical rainforest under an enormous glass atrium  and the rooms have balconies that overlook the amazing garden, complete with waterfalls. It is just breathtaking. This is where many a country western star has stayed while preforming at the Opry.