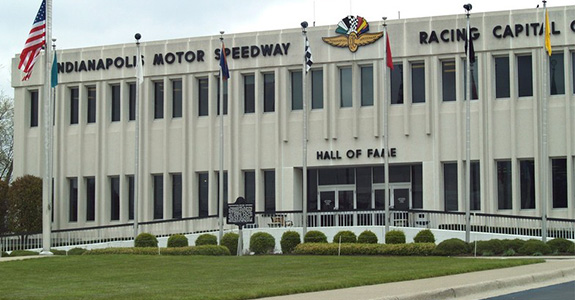 I remember watching the legendary Indy 500 race on TV since I was a kid and I never would have imagined I'd be standing here in person at the Indianapolis Motor Speedway. For the tour part of our visit, we were supposed to hop on a bus that does one lap around the track to give you a sense of what it's like for the drivers and pit crew, but just our luck they were doing some repaving of the track and the bus tour was not running.  We did however look through the fence at the enormous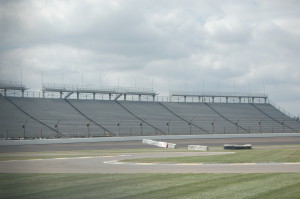 track and the grandstand that holds the numerous fans who come out to cheer on their favorite racing teams. I tried to envision the cars screaming around the track, flags waiving, and the crowds cheering but instead all I heard was the gentle blowing wind and an eerie silence.
We headed into the hall of fame excited to learn all about the sport of racing and the legendary heroes who feel totally at home on the track.  For as popular Nascar racing is, I was expecting some really cool displays, but instead the hall of fame seemed really dated. Thankfully the winner's wall was up to date, but the rest of it was a bit of a let down.  We walked around looking at some historic cars that traced the history of racing and some awesome looking trophies but that was about it .  There was a car in the corner that you could hop into for a photo opportunity.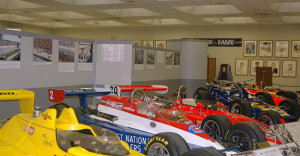 The Indy 500 is so famous and " The Brickyard" as it's also known is such a huge part of the culture of Indianapolis.  The hall of fame is a great opportunity to introduce more people to racing while giving tried and true fans somewhere really cool to fawn over their idols.  Let's hope someone decides to take the opportunity to make this place as special as it deserves to be.  Currently I'd give it a 6, but with some effort and money this could be a real 10. I will say though it's worth checking out just to say you were there!