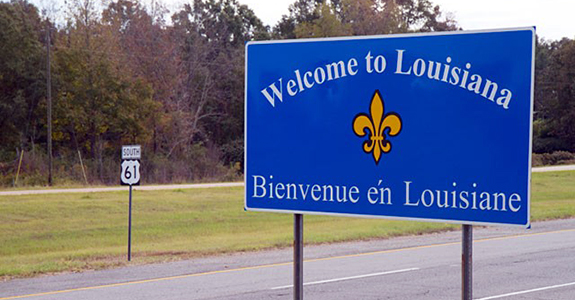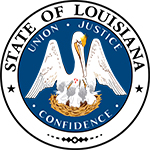 Louisiana definitely has it's own distinct charm. Most folks only get to see New Orleans but we were fortunate to explore from Shreveport all the way to the Gulf of Mexico. The Pelican State in my opinion is the most unique is so many ways-from it's ecosystems  and the folks who live within them along the bayou and along the coast to it's distinctive cajun and creole cuisine. Couple that with it's lively music and colorful history and it's a definite do not miss.  Louisiana just oozes character  making it a U.S. destination that should not to be left off anyone's list.
Our adventure didn't start off so great as we crossed the border from Arkansas into a wicked rainstorm. From there Yvonne got pulled over by a pistol packing cop who was not interested in making small talk or feeling at all merciful. Of course, I tried to tell Yvonne it's never a good idea to start off by arguing, but live and learn. A $100 speeding ticket later we made our way to Shreveport and then Baton Rouge to see the capitol.
As the skies cleared our trip took a turn as well. We explored the bayou and the incredible habitat that it hosts. Oddly enough it was just as I imagined it to be in the woodsy backwater. With the spanish moss in the trees and the watchful eyes of the gators peeping up above the water line, I don't think it could have been more perfect. Continuing on to New Orleans, our spirits began to soar was we explored this amazing city that feels like a constant party. Our beignet at the Cafe Du Monde hit the spot and our carriage ride through the French Quarter was just delightful. The humidity had dissipated a bit and the city felt reborn after the rains. We listened to Zydeco music and tried some pralines and even got a taste of Mardi Gras by seeing all the floats and eating some king cake. I am not sure there is anywhere in the United States that has as much character as the Big Easy as New Orleans is often called.
Driving around Lake Ponchitrain we surveyed the area taking in some of the damage caused by Katrina. For all Louisiana has been through, this state has a remarkable spirit. I encourage you to explore one of the most unusual, festive and tasty places in the whole country. And as they say  in New Orleans, "C'est le bon temp rouler" - Let the good times roll!