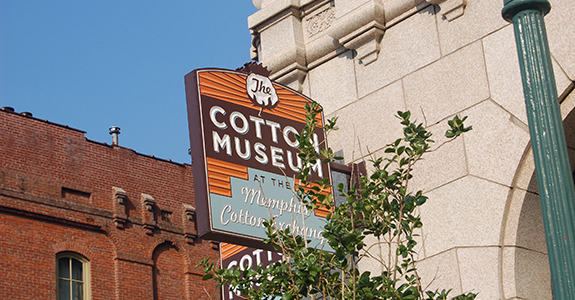 The Cotton Museum is an outstanding place to learn about something we all take for granted in our lives and something that is such a huge part of American history.  Think about all the clothes you wear and all the fabrics in your life that are made of cotton. Have you ever stopped to think about where that comes from?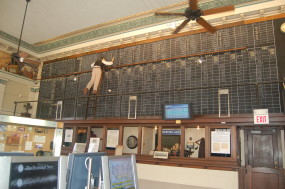 At one time, Memphis was the home of the Cotton Exchange, where cotton that was picked in the fields first by slaves and then by sharecroppers, was bought and sold and shipped all other the country. The Cotton Exchange was located here in this building, right on the banks of the Mississippi river,  where cotton that was bought and sold could easily be exported wherever it needed to go to be turned into all kinds of things we use in everyday life. The building has since been turned into a fascinating museum all about the history and uses of cotton.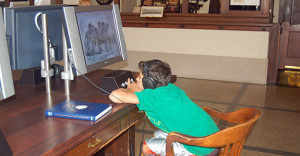 Inside we discovered how cotton is grown, how it is picked and by whom. Delving a little deeper we learned what roll it played in the economy and the politics of this country especially after the invention of the cotton gin by Eli Whitney. We felt the different grades cotton which are sorted based on it's color and texture and sold in huge bales.  It is so soft and it's just amazing to learn how this little ball of fluff gets turned into shirts and pants and towels and tons of other stuff we use every day.  There is something super gratifying about learning about something that we take for granted in our daily lives!
This museum is a real gem. Educational and really interesting and a definite DO NOT MISS if you're in Memphis.