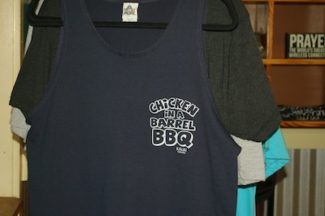 I had heard of this place but sadly didn't get to try it until our second trip to Kauai, and I am so glad I did! If you are craving some real deal BBQ this is definitely the place to enjoy chicken, pork or beef prepared the old fashioned way inside of a "barrel" over a smoldering fire. Mike Pierce who is a former contractor from Southern California turned his BBQ hobby into two thriving hot spots for awesome eats, and if you find yourself exploring "The Garden Isle" it's definitely worth checking out. You can find them in Kapa'a on the eastern side of the island or up on the north side in Hanalei.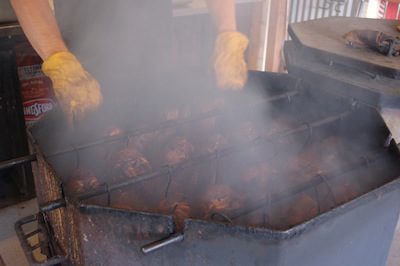 Various meats are coated in dry rub only and are then cooked inside two custom made "barrels" which sit over smoldering wood and charcoal. Mike explained that as the juices from the meat drip down on the fire they cause some steam to come up leaving the chicken or meats moist and juicy.  My crew and I can attest the chicken was fantastic! They've also got some awesome BBQ sauce that I dipped my chicken it that reminded me of a place I used to eat at as a kid called Harry's Open Pit BBQ which sadly no longer exists.
In addition you can great sides for sharing like chili, fries, onion rings (my favorite) and even homemade corn bread-who can say no to that.....???
This is a super casual family run place where they care about the food they are cooking.  In fact, it's a passion....and you'll know it the minute you  taste it. You can check out their story and menu at www.chickeninabarrelbbq.com