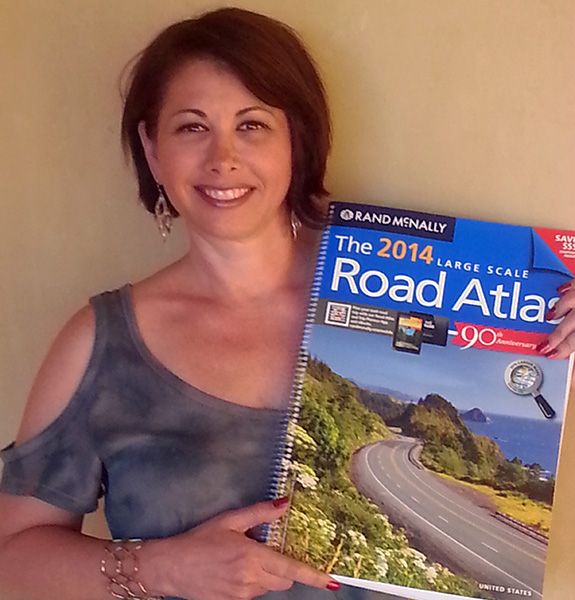 Spontaneity is great for a quick trip or weekend getaway, but a big summer road trip requires lots of planning.  The season is just about over and I am already thinking about where we're going next summer.  Sure, I am a travel junkie and always start planning my next trip the minute I get home, but there are also some really great reasons to start thinking ahead. Here's what you can do now to take advantage of the time you have before your next big trip next.
Decide where you want to go
For me, this first step always involves purchasing the annual Rand McNally Road Atlas.  Then I poll my family and figure out what everyone's interested in.  Our last road trip (#14) to New England was pretty historical.  Because we've only got eight states left to do, I gave my kids the choice to do Alaska (adventure) or more states on the east coast (civil war, revolutionary war).  Well, Alaska won out by a landslide because everyone wanted to mix it up a bit.  So now that we know where we're going, we can find out what we need to reserve early.
Research travel options and activities
For super popular destinations, flights, hotels, and activities can fill up quickly.  I remember for our road trip to Hawaii, I had lots of unused miles on Alaska Airlines and in order to slam the free tickets I had to book my award flights a year in advance.  There are a limited amount of awards on each flight so once they're gone, they're gone. It's also super exciting to figure out what fun activities there are ( and maybe get a sense of a theme coming together), but it's important to go the extra step and find out how far in advance you need to book them.  On our last trip, we sailed with America's Cup Charters in Newport,RI and we had to book months in advance to the get the time slot we wanted. Better to be early and get what you want (and have peace of mind) than leave stuff to the last minute and try to explain to your disappointed family that they aren't doing that cool thing they were really excited about because it's sold out.
Start Racking up those miles and points
Once you have decided on a destination, figure out which loyalty program will make the most sense for you and go narrow and deep with them.  Click here to read my blogpost about loyalty programs to figure out how to maximize your rewards an get the most bang for your buck.
It's important to gauge what you need to reserve in advance.  Be wary of booking tickets or leaving a deposit unless you absolutely have to reserve your spot.  If you absolutely must book ahead, read the terms and conditions and cancellation policy and make sure you are absolutely committed.  The last thing you want to do is change your mind and be out your money.