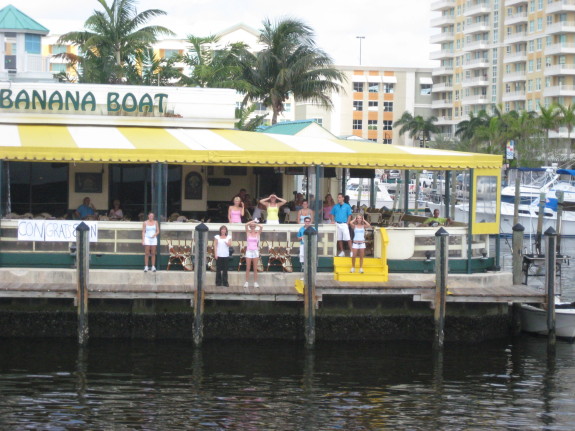 Many people dream about and then retire to warmer climates and my grandparents were no exception. The sweet memories of my days visiting them are still sunny and golden like the sun and sand in Florida. Sun-sweetened fresh squeezed pulp infused orange juice from Sid's backyard grove, cantaloupe cubes, Fruit Loops and Oreos. Sid also grew the most extraordinary roses, but they were only edible to the eyes. Those visits were all some time ago, yet the memories are still fresh and juicy. Here are some awesome Florida inspired food memories to get you excited about tasting and creating some of your own ...
Key Lime Pie – I'll start off with this one,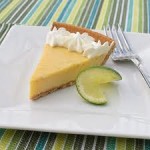 because it is as quintessential to Florida as Grandma's Apple Pie everywhere else in the USA. In this case, my grandmother on my mother's side collected homegrown key limes and juiced them in season to make this precious dessert. She always had a frozen block of their tart green liquid in case we had a craving past harvest time. I'm sorry old-fashioned corner diner – you'll always be #2.
Ice Cream by the Fishing Pier – Swensen's o' Swensen's, you could do no wrong. When the drive along A1A led into Deerfield Beach (the former location of a Swensen's Ice Cream Parlor), we would surely be screaming for you know what. Thanks Dad, the Fishing Pier was a great venue for licking those cones. A cone or two met the sidewalk, but they were nice enough to replace it – Thanks for that Mom.
BBQ Ribs, Conch Fritters & Daiquiris – Can you tell I am trying to contain myself, otherwise the whole list would be food. I just have space for a few; Tom's Place (now in Boynton Beach, FL) for their mouth watering Ribs and sauce. Daiquiris are a symbol of all the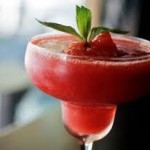 cold beverages that wash down Conch fritters and the other great local fare at beach side or Intra-coastal waterway pubs like the Banana Boat.
Fried Chicken – Oh dear me, a picnic by the beach is not a meal without Fran's Chicken Haven and the fixings. Bring plenty of 'wet wipes' or just dip in the ocean to wash up. Tomberg's Rotisserie Chicken & Latkes may not be the fried kind o' chicken, but its still worthy of this list in a tasty way. My other grandfather was in the chicken business, and ate his Tomberg's to the bone with a knife and fork. My other grandfather was in the chicken business, and ate his Tomberg's to the bone with a knife and fork.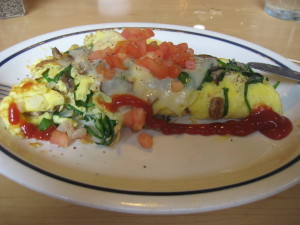 Delicatessen's –You had to know this was coming with or with out your grandparents, a brunch at a Florida deli is a must. When in doubt get Lox, Onions and Eggs or a Rueben Sandwich on Marbled Rye to fit in. Flakowitz's Deli in Boynton Beach, and 3 G's Gourmet Deli are two deli classics. I'll never forget the bottomless iced tea that my Nana enjoyed at 3 G's - invariably with a packet of artificial sweetener.
Citrus Fruits and Cacti - The vivid and colorful visions of my Grandfather's citrus and cacti gardens. His oranges grew as large as grapefruits, and his grapefruits looked like melons - really. His citrus crops were that legendary – fans made a custom stamp that said, "SIDKIST." He also grew; mangos, lemons, figs, aloe, and carambola (star fruit) for good measure.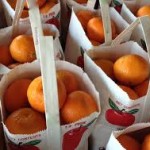 Concluding my list of memorable items, I gently sip on my 12 oz glass of fresh squeezed sour lemonade. Despite tasting fine, it just isn't the same as Sid's. Some things cannot be replicated, but those sunny memories will remain sweet.
By Jeff Shoer
If you'd like to read more about Jeff's food and travel experiences on Explore All 50 check out his reader profile or his guide to good BBQ. His upcoming blog can be found at foodintravel.com