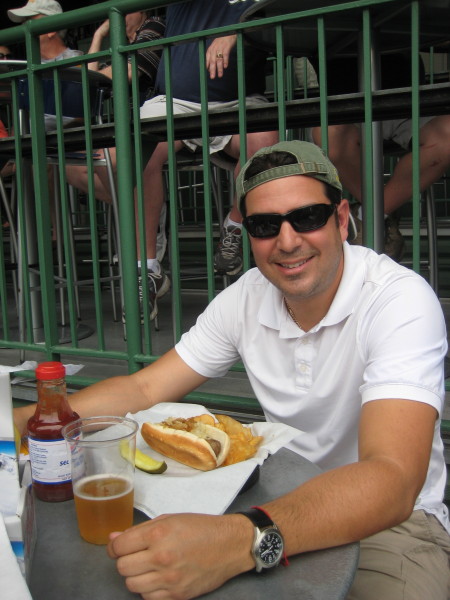 Jeff Shoer is a self proclaimed food and travel "experientialist". What is that you ask? Well, according to Jeff it's a term he coined to sum up his combined passion for experiencing food and travel while writing articles documenting his adventures both on the road and on the plate. Jeff officially began his quest to discover and "taste" all 50 states as a co-pilot on a road trip to the Pacific Northwest with a buddy. It went so well, he signed up for a second trip this time through the Midwest, timed perfectly to coincide with The American Royal World Series of BBQ in Kansas City (Guy Fieri tapped him on the shoulder en route to the stage). As the smoky aroma wafted all around him, Jeff decided that he would follow his passion and seek out other culinary experiences through each and every state and write about them, in the hopes of enticing others to taste their way across America.
Jeff's favorite "All American" food experience is enjoying a lobster roll at a New England roadside "Clam Shack". According to Jeff you can get some pretty tasty ones outside of New England but if you really want to have the experience there's nothing like being in New Hampshire or Cape Cod standing in line waiting for someone to hand you your "lobsta". Sampling something new or having a great meal is wonderful, but according to Jeff, it's more than just great taste, it's about the whole experience of being somewhere different and getting its essence through the local food.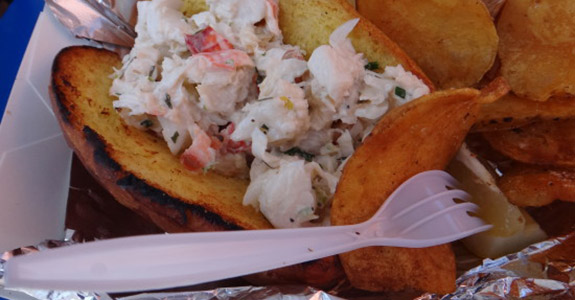 When planning a trip, Jeff likes to "read about places, take notes and map out a dream route". His trips can range from long weekends up to several weeks, which he likes to call "mini epic voyages" usually covering several states or a region. If a state is known for a particular food, Jeff makes it his mission to taste it, like King Crab legs in Alaska or purple potato fries in Idaho or BBQ in Kansas City.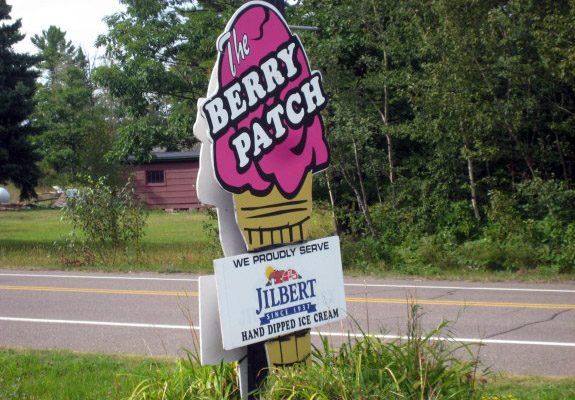 We love ice cream, so we had to find out this seasoned travelers' favorite ice cream experience. Jeff's is smitten with The Berry Patch in Copper Harbor, Michigan and rates it "Top Notch". He recommends the local Thimbleberry topped "Yooper" (the nickname for residents of Michigan's upper peninsula) Mudslide ice cream sundae. We missed that region on our Michigan trip, so now we've got another reason to go back. We forgot to ask Jeff if he tried the Mackinac Island fudge?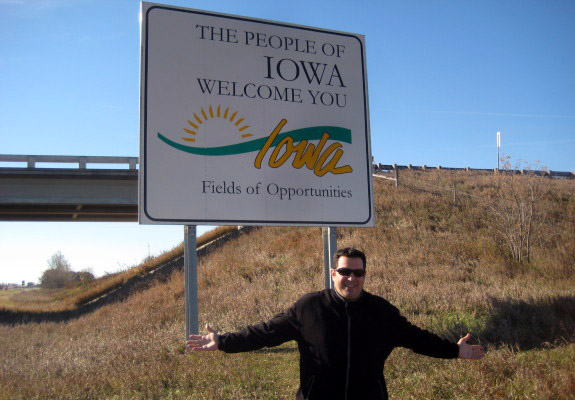 According to Jeff, and his Dad's collective memories, he's been to or driven through all 50 states at some point, but Jeff loves the adventure of the open road and the hunt for unique dining experiences all across America. When asked where he'd like to visit next, Jeff tells us Kentucky is tops on his list. He can't wait to check out the Corvette Factory in Bowling Green and Churchill Downs, home of the Kentucky Derby. As far as food, he can't wait to try anything that's infused with Bourbon. And we know just where Jeff needs to go - One of our favorite tasting experiences of all time - The Rebecca Ruth Candy Factory in Frankfort, to sample Kentucky Colonels their famous Bourbon Ball candies. We can't wait to hear him wax poetic about his experience there.
If you'd like to read about Jeff's food and travel experiences in New Hampshire click here. Also check out foodintravel.com for a short bio about Jeff and his upcoming blog.