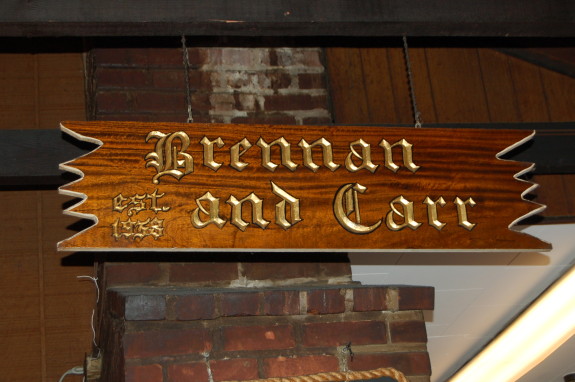 Are you a roast beef fan? If so, you do not want to miss place.  Brennan and Carr's has been making their famous roast beef dip sandwiches since 1938 and pleasing Brooklynites for generations. Located in the Sheepshead Bay area this is a real locals kind of place.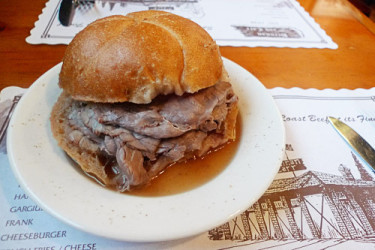 The kids and I popped into this tiny joint and were instantly hit with the pleasing aroma of roasting beef. On the counter we saw a couple of small sandwiches that were simply mouthwatering and we were sold. The beef is slow roasted in it's own pan juices and then slices and put on a bun. If you dig the Au Jus treatment or "dip" you can get it dipped once (the way Isaac likes it wet but not soaked) or dipped twice (which results in a totally soggy bun but has plenty of fans). For those not wanting the bun, you can also get a plate of beef with the juice.
Honestly, after touring around Brooklyn, this was the perfect little snack to fill us till dinner. You'll find no better representation in Brooklyn than the character of this place or the characters that come in to get a sandwich. The whole experience was awesome.  Brooklyn my friends, is ALL about the eating.  Thank G-d I don't live here....