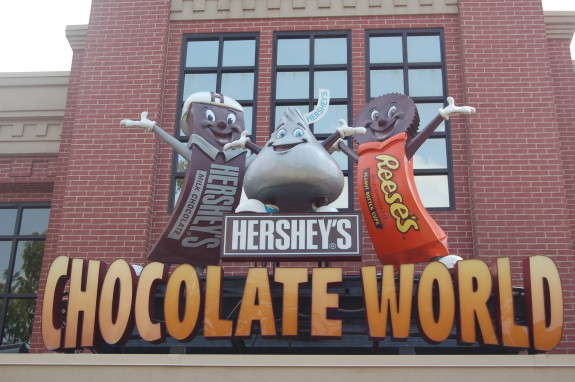 I wouldn't have believed it if I hadn't seen it with my own eyes....folks going nuts for stuff they could buy at the supermarket. Clearly 99% of the population loves chocolate and we count ourselves among that group, in fact we sometimes go a little crazy for it, I'll give you that but not like the people we saw here. It seemed as if we'd had literally walked into a chocolate utopia and honestly it was a little overwhelming taking it all in.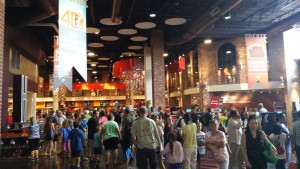 Walking in, the place was abuzz with folks high on the sweet chocolate scent that hung in the air. Everywhere you looked there were piles of America's favorites-Reeses, Hershey Milk chocolate,  Special Dark, Twizzlers, Kit Kat, Kisses, etcetera packaged in every cute way you could imagine. We decided to check out the activities and bought our tickets for the chocolate tasting and the make your own custom bar. Waiting for our scheduled chocolate tasting time, we took the free chocolate inspired ride that was oddly reminiscent of the It's A Small World ride at Disneyland. It was super cute and best of all you get a chocolate kiss upon exiting the ride.
The chocolate tasting was fun, albeit a little silly compared to the real chocolate tasting we did at the Steelgrass Farm in Kauai. We learned how chocolate is grown and harvested and turned into the bars we enjoy. We also learned proper technique using our eyes, ears, smell and taste to evaluate our choices. What flavors can you sense in a Hershey's milk chocolate bar? Molasses, honey, cinnamon, toffee just to name a few.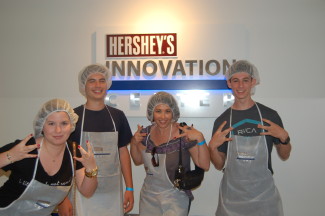 Next up, we headed over to the Create Your Own Bar activity. Be forewarned if you do this your start time on your ticket is the time you are allowed to get in line. From there this activity could easily take 45 min to an hour-pretty much standing in line. Once you don your hairnets and aprons (and pose for the requisite selfies) you get to "design" your bar.  I use this phrase loosely because it simply entails selecting the type of chocolate and one, two or three mix ins (like cookie crumbles, or toffee bits etc.) and sprinkles if you choose on an Ipad type device. Oh and you'll also get to design your box wrapper-which is pretty cool. Then stand in another line to watch your bar get formed, filled with your choice of goodies enrobed in chocolate once again, then cooled, packed and wrapped in your box.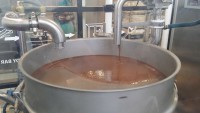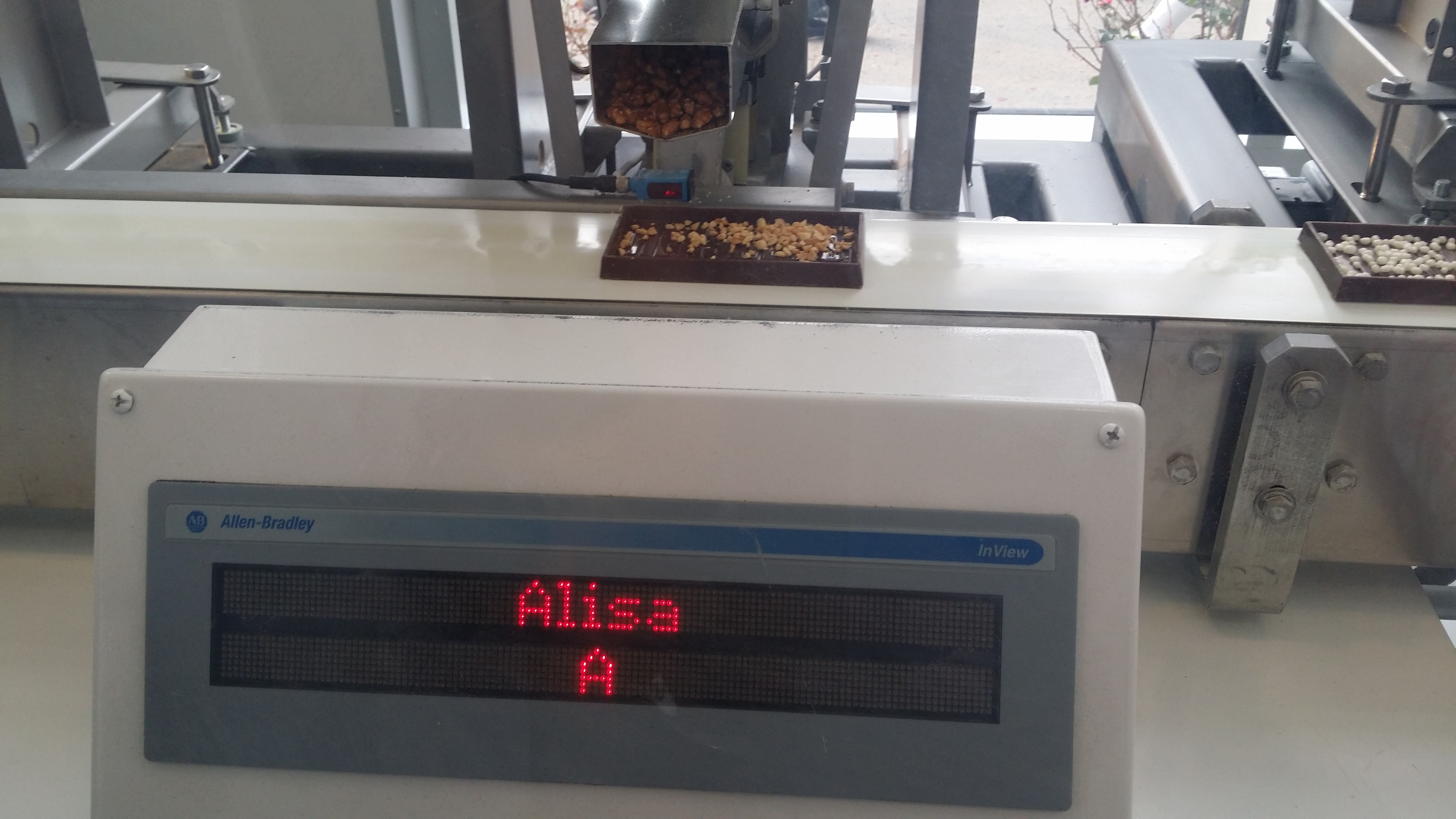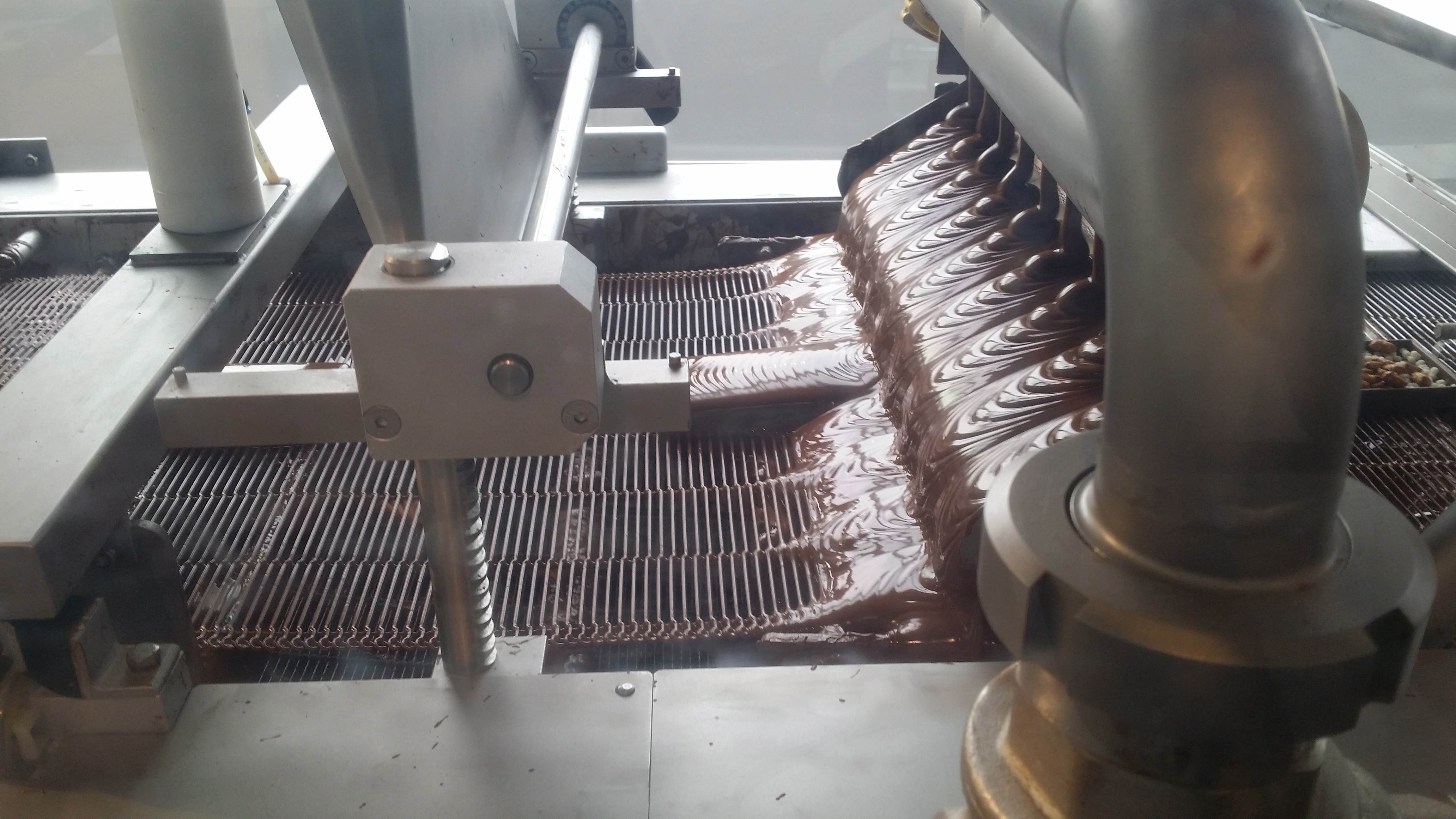 I have to admit it did make a pretty awesome souvenir, however you shouldn't be shocked that it didn't make it home-Especially in the 90+degree heat it never would have survived and far be it for me to waste chocolate...lol.
In keeping with tradition, I let the kids each get a small baggie of treats for a couple of bucks but no need to buy gift boxes of the stuff we could buy at home. We saw tons of folks with literal shopping carts filled with chocolate. I have no idea how they planned to get it home, especially the folks dressed in their colorful sari's who were surely taking it back to their native land. I had a chocolate bar melt in my luggage once on a transatlantic flight. Not pretty folks....not pretty.
Oh.....and don't forget to buy the souvenir photo to add to the collection!