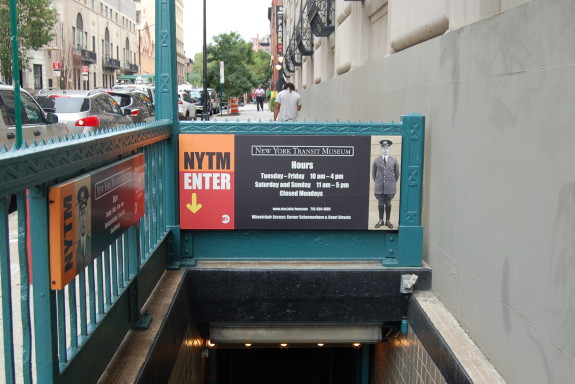 Ever wonder how the marvel of modern engineering known as the New York Subway system ever came to be? I have, and I just couldn't wait to learn about it at the New York Transit Museum in Brooklyn. Sadly, this is a pretty dated museum that is screaming for a redo so be prepared.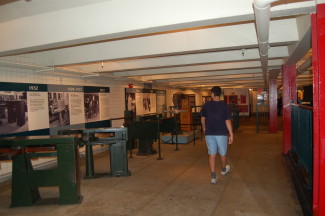 If you really want to learn about the NY transit system you've really got to take the time to read the displays which do go into huge detail-which might be tough for younger visitors and some adults and teens might find it tedious. However if you put in the effort, you will be rewarded with learning some pretty interesting material. There is a whole section on electricity and how it was harnessed to power the subway which was pretty interesting.  What I found much more engaging was how the subway was constructed underground below existing buildings and into the rivers to the surrounding boroughs. Did you know most of this back breaking and intensely dangerous work was done by immigrants who were nicknamed "Sand Hogs"?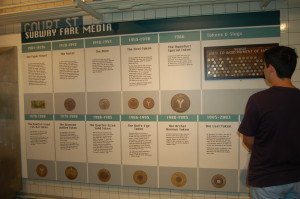 Another interesting display was the evolution of the subway token and the turnstiles. And since this is the Museum of Transportation, you can also "drive" a bus and learn about other ways that folks make their way around the city. There's also a nifty gift shop if you are looking for a unique subway inspired souvenir.
Transportation in NYC is a pretty awesome topic, in fact when we really thought about it, we realized that the city itself could not function without the subway system. I truly hope the city father's (and mother's) realize the importance of educating the public about the important role the subway plays in their daily lives and invest in transforming this museum into a Do Not Miss destination for New Yorkers and tourists alike. It would be money very well spent!