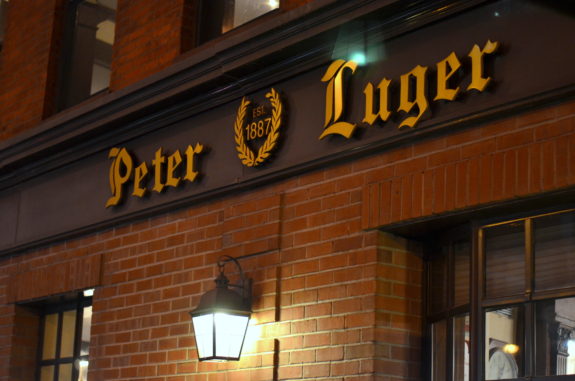 If my kids had to pick the one place they'd eat at for their last meal, my guess would be this would be it. If steak is your thing, then this is a must try on your bucket list...just make sure you book your reservation a month or two in advance and bring a wad of cash. No credit cards accepted.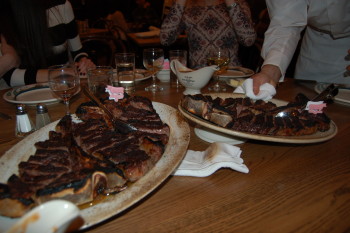 Peter Luger's has consistently won the top prize for best steak house in the country, but in spite of that, it is still a down to earth kind of place. You come here to EAT, not be seen, or photographed. The waiters have been here forever and the menu is as simple as the decor. The main attraction is a porterhouse steak which arrives on a sizzling plate. Steaks start out for two and go up from there. The sides are also phenomenal in their simplicity but done to perfection such as their creamed spinach and their German potatoes (a must!) Those are our two faves but they also offer a few others that you can check out by looking at their menu by clicking here.
The prices are steep but if you're game, it will be a most memorable meal. Oh, and don't forget the desert...Got to have the signature Chocolate mouse cake with Shlagge (sweetened whip cream) or try the cheese cake. Finish off with the huge chocolate coins they throw on the table. After your stuffed to the gills, make your way to the door through the mob at the bar waiting for their table slowly....lest you get a cramp from eating too much. Ahhhh, life is for living and tasting....Enjoy!