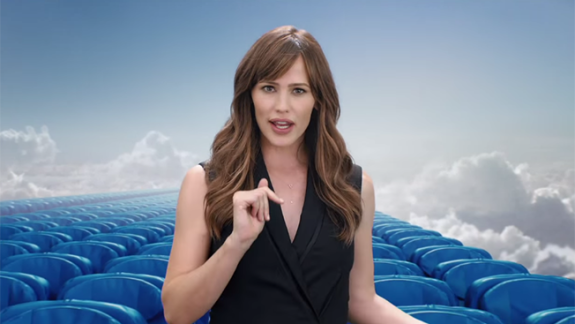 We've all seen those crazy commercials ... Samuel L. Jackson demanding to know "what's in your wallet" or better yet, Jennifer Garner playing musical chairs with airline seats that are impossible to get. I can so relate. I've got several credit cards from various airlines and hotels and it is true-trying to find seats or rooms when you want to travel once you've accumulated points can be near impossible. So what IS the point? After experiencing my own frustration with my Alaska Airlines Visa, US Airways Mastercard and Hilton Honors Visa (which I still think is a good deal if you like the Hilton brand) I decided to do some research to find out more about the "travel eraser" type cards that allow you to accumulate points and then "erase" the travel related charges on your bill.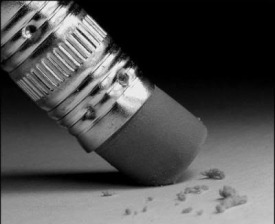 According to various "review" type websites it looks like the top 3 best cards out there are the Capital One Venture Card, the Chase Sapphire Preferred Card, and the Barcalycard Arrival Plus.  Here's what I found out in my research and what I ultimately decided what looked like the best deal and therefore the best card for me.
• Capital One Venture Card
According to CapOne, "add two zeros to the price of your travel purchase, then trade in that number of miles to pay for it". For example if your statement shows a $109 hotel bill, trade in 10,900 points. Or for a $224 plane ticket, trade in 22,400 points. You can either book the travel on your own, and then redeem points for a statement credit against your travel expenses, or you can book through Capital One's Rewards program. Generally speaking, I prefer to find the cheapest flight on Kayak.com, rather than rely on their travel agent. You get 2 miles for every dollar purchase, miles don't expire and there's no limit to the miles you can earn. Capital One also has a sign up bonus giving you 40,000 points if you spend $3,000 in the first 3 months and the credit card fee is $59 a year (waived the first year).
They also have a huge up front bonus of 40,000 points when you  spend $3,000 in the first 3 months (approx $500 value) but if you add another user on the account and you'll get another 5K in points bonus. Unlike Capital one though, you only get 2x miles on travel and dining purchases, everything else is 1 mile per dollar spent.  You can transfer those points for full value with their travel partners or you can redeem them eraser style with a 20% discount so a $500 flight requires 40,000 points. The annual fee is $95 which is waived the first year.
• The Barcalycard Arrival Plus
Though it has an annual fee of $89 (waived the first year) you earn unlimited 2x points for every dollar spent. Like Capital One and Chase you'll also get the 40,000 point bones if you spend $3000 in the first 3 months. Like Cap one you subtract two zeros from you point balance for redemption credit on any purchases but here's the kicker, you can erase any purchases on your statement but on travel expenses you get 10% of your points credited back to your account to use again.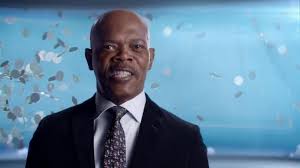 Hey Samuel L., After a thorough review (and by the way I am in no way being paid or given any freebies for my comments by any of these companies) want to know what's going to be in my wallet?
I decided to give the Barcalycard Arrival Plus a go. I really think it's the best deal going since you get the 10% bonus on travel expenses in addition to the 2x points on every purchase. Once it arrives I am going to cancel my other cards and put EVERYTHING on it and start racking up those points so I can get the bonus. Once I figure out how the "eraser" works, I will update this post and let you know my thoughts.